When Gypsy Blanchard turned 18, her father Rod called his ex-wife Dee Dee and asked to speak to the birthday girl.
That's fine, Dee Dee told Rod, but don't tell Gypsy she is 18.
"Dee Dee always told me (Gypsy's) mental capacity was behind four or five years, which was understandable. She told me every time she had a seizure, it would set her back," Rod Blanchard told the News-Leader. "It was very weird that she wouldn't let me celebrate her 18th birthday or let her know she was 18. That was part of the whole scam, I guess.
"Looking back now, it probably should have brought up a big red flag."
The notion that Gypsy, now 24, likely didn't know her own age when she was arrested in 2015 for her role in the stabbing death of her mother Clauddine "Dee Dee" Blanchard is among the many disturbing details revealed in a documentary set to air on HBO Monday night.
Directed by Erin Carr, "Mommy Dead and Dearest" explores the bizarre relationship between Dee Dee and Gypsy, an extreme case of Munchausen by proxy that resulted in matricide.
The documentary features interviews with Gypsy from prison in Chillicothe, interrogation videos, home videos of Dee Dee and Gypsy, intimate photos and texts exchanged between Gypsy and her boyfriend Nicholas Godejohn prior to the murder and on the day of the murder, and interviews with friends and family members, Gypsy's attorney and medical and mental health experts.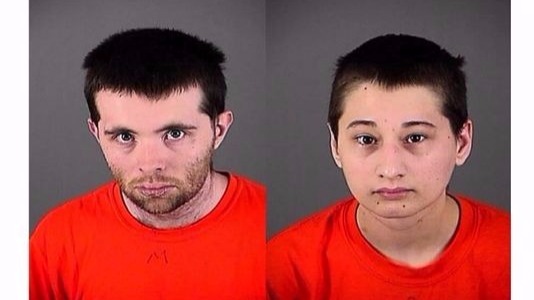 The filmmakers allowed a News-Leader reporter a sneak peek of the documentary.
Gypsy accepted a plea agreement that includes 10 years in prison — the minimum sentence for a second-degree murder charge.
Godejohn is in the Greene County Jail, awaiting trial for his role in the murder.