This weekend, couples everywhere will be celebrating their love for each other. Maybe some of you will get engaged. If today's proposals are any clue as to what that experience might be like, it will likely be extravagant and it will be documented.
Marriage proposals these days are over the top moments made to go viral. Some experts say 'The Elaborate Proposal' is a Millennial trend. Videos of the big moment rack up millions of views on social media.
Ray Prop, with Ray Prop Photography in St. Louis, says he's been getting more and more calls from men looking to hire him for one of those grand proposals.
"Whenever I get a call from a guy I know it's a big deal," explained Prop.
He says it's still a rare occurrence though.
"Maybe one out of 10 want to do it, but maybe one out of 100 actually do it. It's a lot of work. It's a lot of planning. It's just the courage and the confidence to do something like that," Prop explained.
Keenan Patel of St. Louis is one of those guys who had the guts to go all out on popping the question to his girlfriend Lyndsey.
Patel said, "I wanted to make it big and I wanted to make it special because that's kind of how she is and the things that she likes."
Patel enlisted the help of Prop in planning a day-long scavenger hunt for his future bride. Each stop represented a special moment in their relationship.
"The place where he knew he loved me for the first time," explained Lyndsey.
There were surprises by friends and family along the way.
"It took me a good three to four weeks to make sure everyone was on board," said Patel of the planning that went into the proposal.
Lyndsey said, "It took me on the journey of our love and it was just a really cool and unique way to ask me to go to the next step with him."
Patel explained, "I was super nervous. I didn't think I was going to be but then I was getting texts from all of her friends and all her family to make sure they were in the right place. I was super nervous, but everything ended up working out great."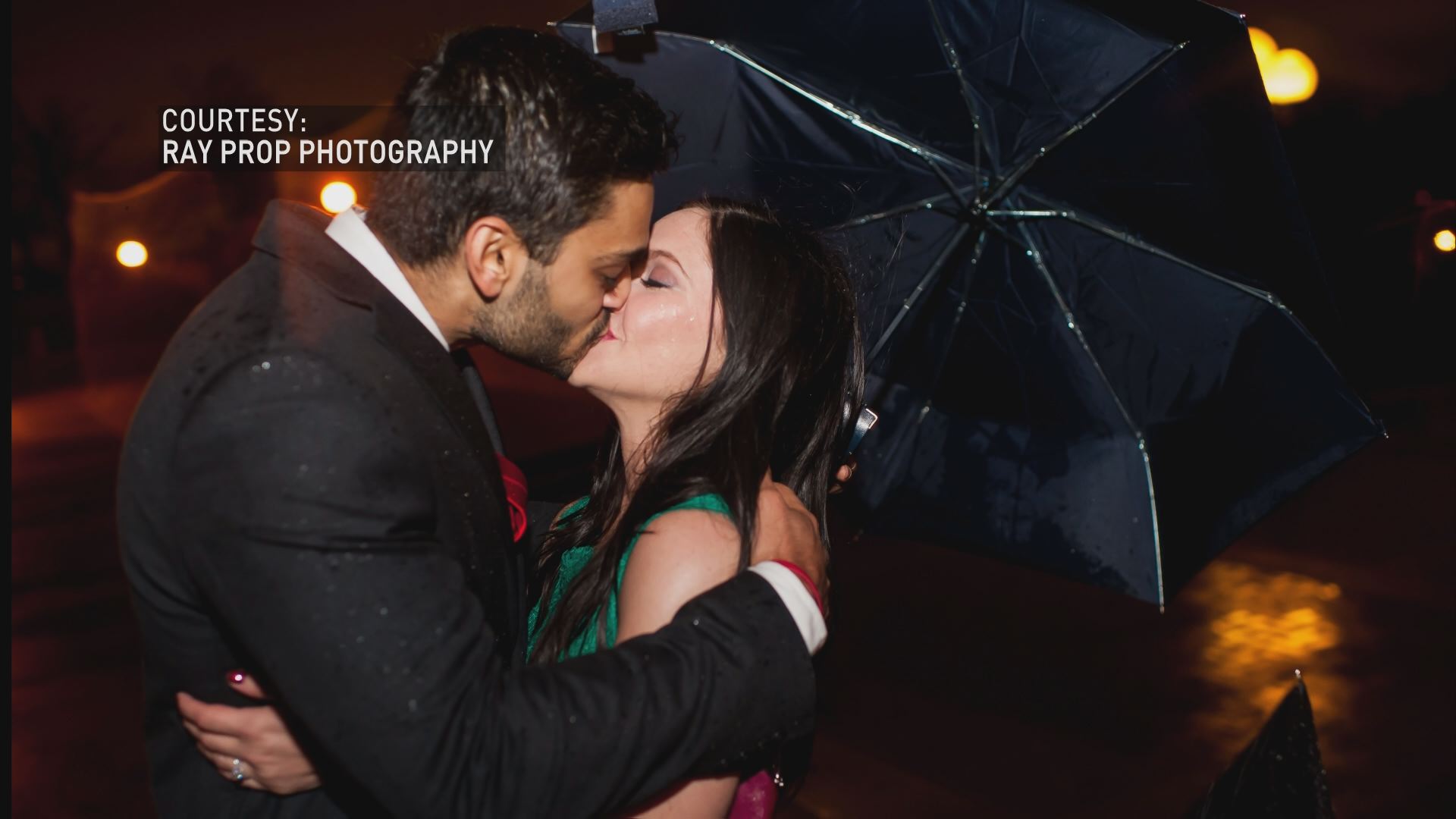 After Lyndsey was treated to a personal shopper and makeup artist, she ended up in a rainy and windy Forest Park, where she said yes.
"It definitely takes the cake for most elaborate proposal," said Prop.
Patel joked, "I was relieved that it all went well and she can do what she wants to do for the wedding."
If you thought the proposal was extravagant, the Patel's October wedding took it to a whole new level. They brought in an elephant for photos.