Life's not fair. It's a familiar phrase many of you might have heard growing up. Sometimes, we're dealt tough blows at home, at work, or in our health. 11-year old Ryan Wolak was born with his life struggle. But Ryan is not struggling, he's thriving.
Nothing stops 11-year-old Ryan Wolak from giving his all.
"I say if I can do it, you can probably do it too. I just sort of lift them up along with myself," smiled Ryan.
Ryan was born without a fibula bone in his right leg. It's called Fibular Hemimelia.
"I never really seem to think about my leg. I just try," said Ryan.

He explained, "I got it amputated when I was one-year-old and I've never really thought about what it would feel like to have two legs."
His mom Megan says he inspires her every day.
"He doesn't view himself as disabled, he more calls it a challenge," she explained.
Boy is he up for the challenge. Ryan tries everything and his mom says his confidence and courage teaches her to be herself and not care what others think. He even has jokes about his leg.
Megan laughed, "One time we were at the park and someone said 'what happened to your leg?' and he said 'this is what happens when you don't listen to your parents' and then he just skipped off and I was like 'what.'"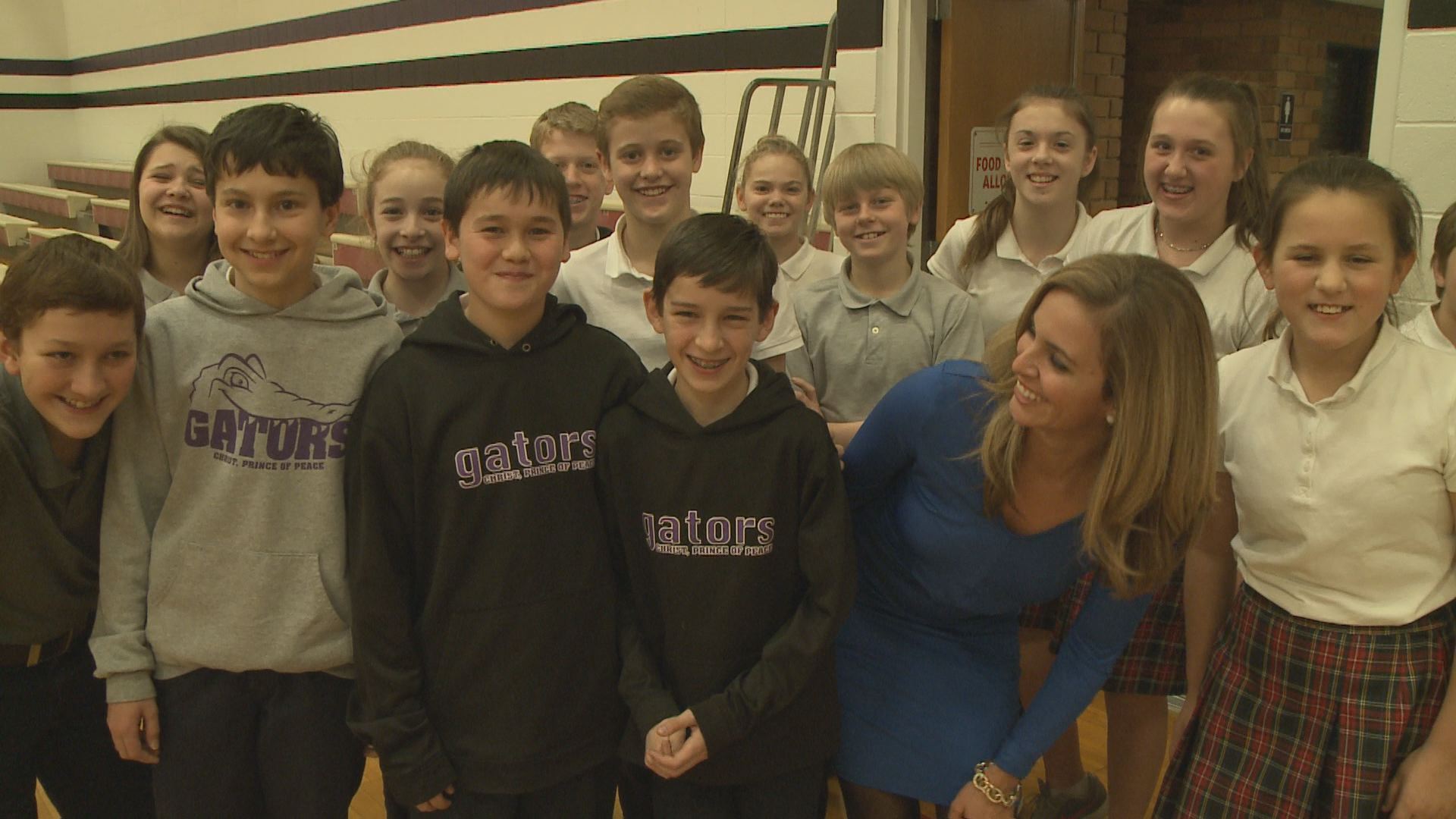 That's not the only story he has. When Ryan is asked about what happened to his leg he replies, "it was a shark attack or something crazy."
Ryan even has a shirt he wears. You could call it a small business venture.
"Leg story 10 dollars. But I haven't got a payment for that yet," Ryan smiled.
His mom says, "Ryan is a big personality and he's just really brave. He looks at it as this is just part of me and people are curious."
If you didn't know Ryan, you'd have no idea he's missing his right leg. With his positive spirit and can-do attitude, he blends right in with the rest of his classmates.
His physical education teacher Dan Berry says Ryan inspires him too.
"He's so good at just pushing himself through anything that's holding him back. So really the sky is the limit for him," Berry said.
His mom says, "I think it relays to the people that look at him like well if he can be like that any problem I have, I can do, I can overcome too."
"I do pretty much everything," declared Ryan.
Ryan is going to Nashville in a couple months to get a blade leg which will come in handy when he starts running track. Ryan is one of more than a dozen local kids who will be honored Saturday night at STL's Night of Superstars at River City Hotel and Casino.
Five On Your Side's Alexandra Corey and Rene Knott will be emceeing the incredible event.