HAM LAKE, Minn. - The rest of his hockey team is still ten minutes from practice, but Cole Schusted is fully dressed and standing along the boards.
"Now it's time to get ready for the Zamboni," Cole says to himself. "The Zamboni will be coming out."
His eyes remain fixed on the Zamboni door, until finally there is movement. "There goes that Zamboni," Cole says softly, as he begins his play-by-play of the Zambonis every move.
"For us it's something so mundane, but for him it makes his day," says Shannon Schusted, Cole's mother. "It makes his day."
PHOTOS: Cole Schusted, Zamboni driver
PHOTOS: Cole Schusted, Zamboni driver
Cole Schusted and his backyard "Zamboni."
Cole Schusted and his backyard "Zamboni."
Cole waves. The Zamboni driver waves back. "Now he's honking his horn," Cole beams.
Minutes later, Cole is chasing down the same driver. "You missed a spot," he says as the driver turns and smiles. He assures Cole he'll do better next time.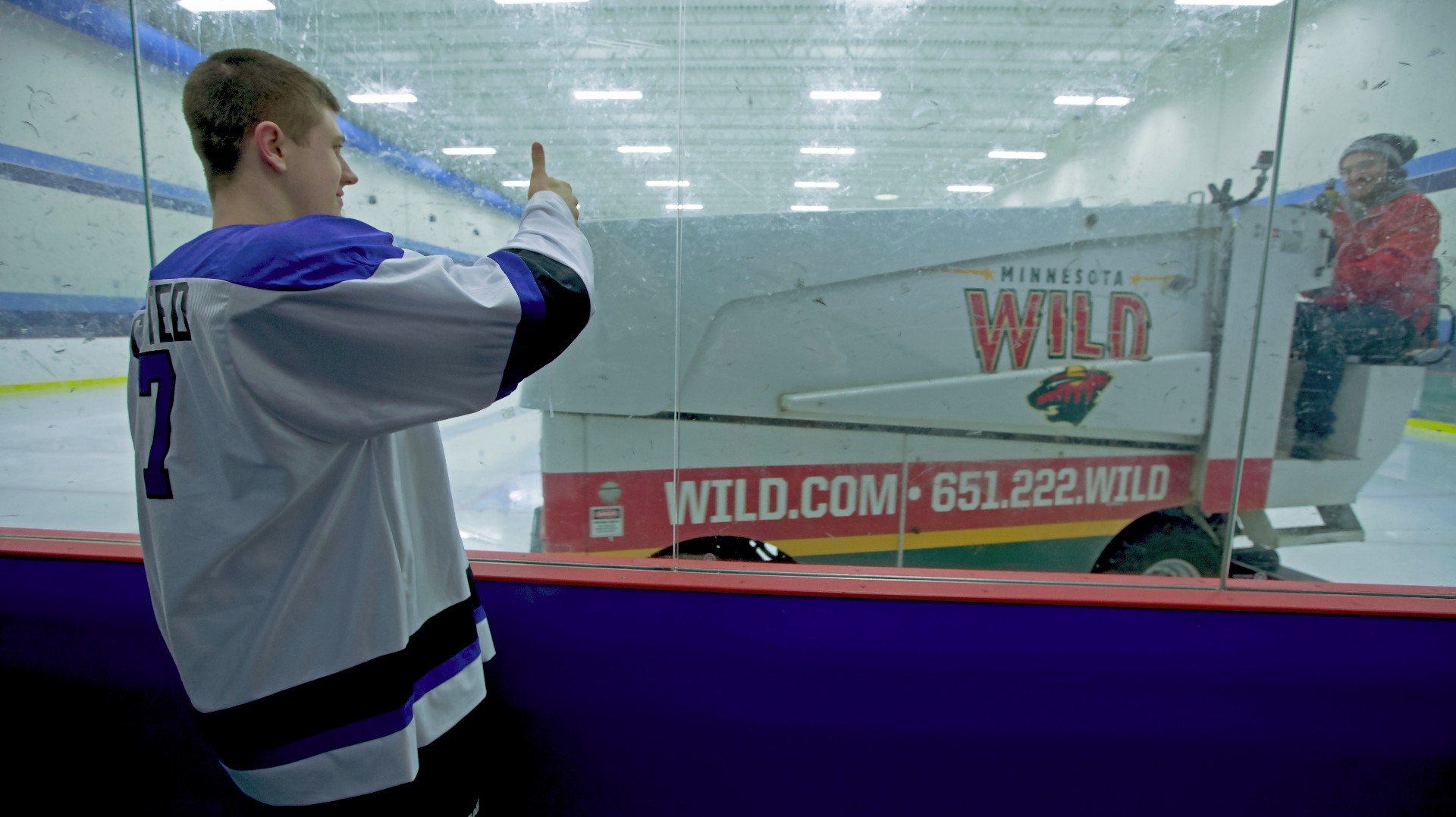 Shannon and her husband, Pat, are not the first parents to raise a child who sees the world through a different lens. But even they understand this is unique.
Cole is 15. His obsession with ice resurfacing machines dates back a decade, to shortly after his diagnosis with autism.
"The first time that Zamboni backed out onto the ice, it was, whatever that machine does and whatever it is, I want one," laughs his dad.
Today, when he's not traveling with his parents to rinks to view Zambonis, Cole can often be found scrolling through pictures of ice resurfacing machines on his Facebook page, "All Things Zamboni."
As word has spread in the hockey community of Cole's interest in Zambonis, pictures have arrived from around the world.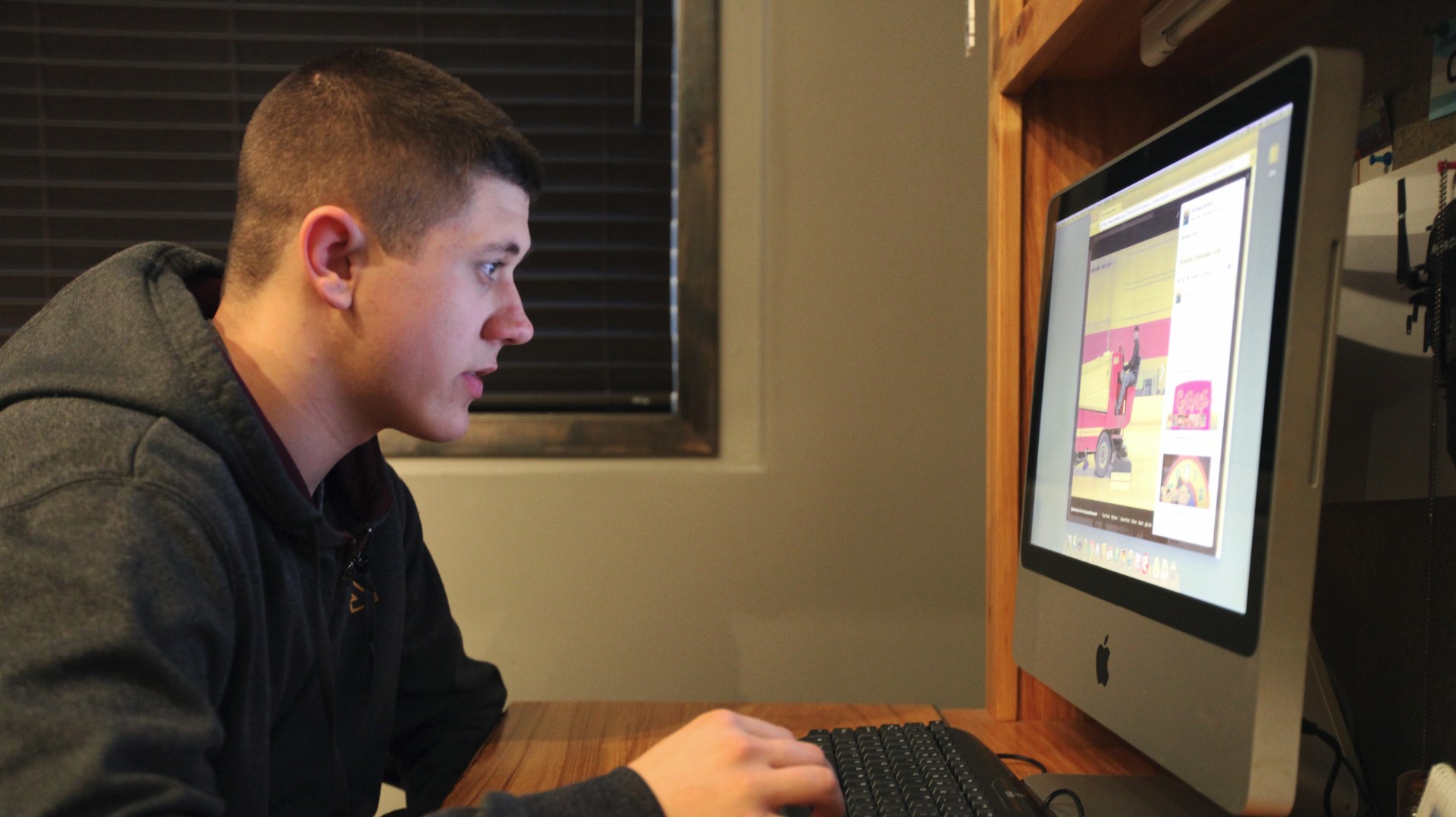 "I posted it to my Facebook wall," says hockey mom Tracy Mortenson, who's contributed several photos. "It touched my heart that something so simple and so little could bring a boy such happiness."
Happiness is watching Cole tell a Zamboni joke. "What do you call the musical Zamboni?" he asks.
"A trombone!" Cole blurts out through his laughter.
"If there are Zamboni drivers out there that are watching this, they're going to look at Cole and go, 'I've seen him,'" says Shannon Schusted. "I can guarantee it."
It's hard to miss a kid who'll bust out of a hockey drill to share a fist bump with a passing Zamboni driver.
"If you ask Cole what he wants to do when he's older he says he's going to retire being a Zamboni driver," says his mom. "In his heart of hearts that's what he's going to do."
In his own way, Cole's doing it already.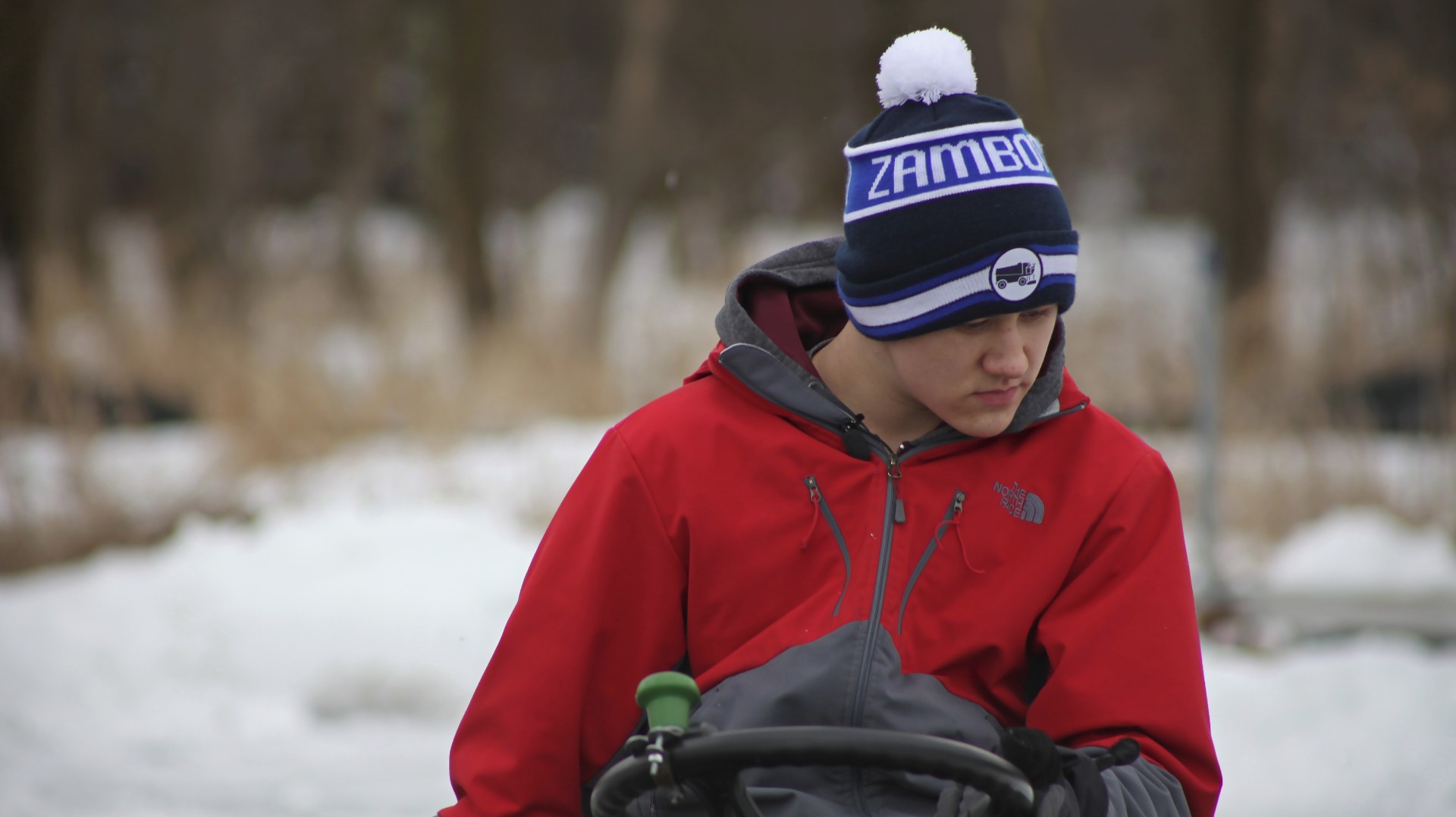 The John Deere garden tractor emerges from the garage of the Schusted's Ham Lake home.
Cole is at the wheel. A tank of sloshing hot water is fixed behind his seat.
"If you have access to a pond, the dream could come true," smiles Pat.
Cole lowers a boom attached to a towel and proceeds to groom the pond ice on the rink behind his home.
"Two or three times a day he's out doing the Zamboni," says Pat. "He's watched Zambonis at the ice rink so many times that he mimics the exact pattern."
Cole's dad put the bug in a couple of his crafty co-workers ears. Jason Friedrich was like everyone else.
"I had to be a part of it," Jason says from his home workshop. "Welded a lot of metal but never built a Zamboni before."
Cole fills the hot water reserve from a stall in the family garage. "It's a John Deere Zamboni," he explains.
Just when it seemed things couldn't get any better for Cole, his friends upped the ante.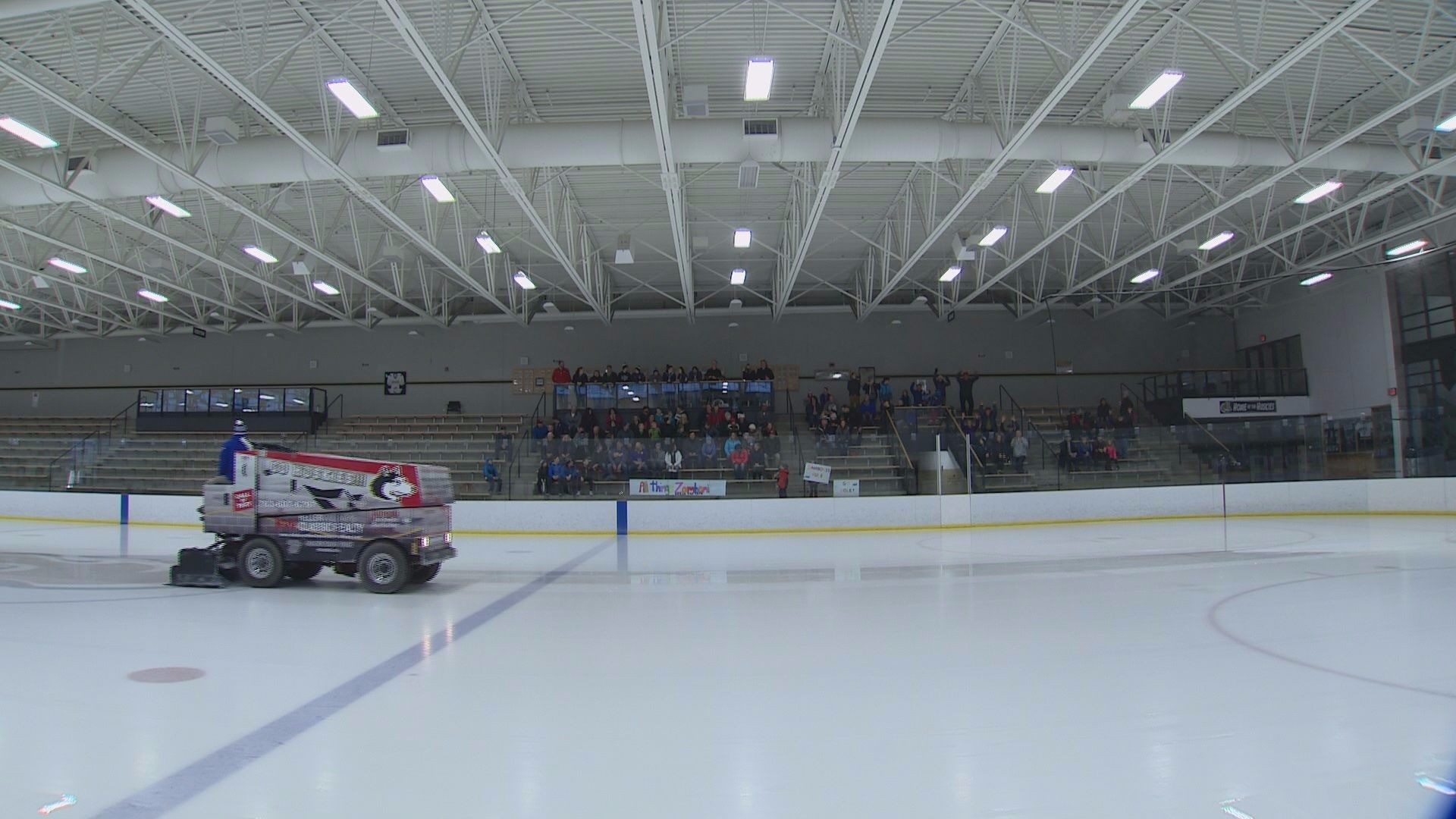 "I guess I've got the ultimate way," smiles Erick Sutherland, holder of the keys for the Andover Community Center ice rink.
On New Year's Day, a section of the arena filled up with Cole's supporters. They rose to their feet as Cole and Erick rode onto the ice and commenced the resurfacing.
"Eric, full gas!" shouted Cole to the driver. "Just like that, full gas!"
The crowd roared.
Erick met Cole like all Zamboni drivers do. "There's this kid just waving and waving," he remembers.
What better gift, he thought, than a sheet of ice for him and Cole to smooth.
"They're doing the wave," Erick laughs as the crowd rises to its feet.
"It's so fun to see all these people," says Shannon facing the crowd from the other side of the rink.
"There's people from my husband's work, people from the community, some people I don't even know."
Minutes later Shannon wipes away tears as she address the crowd.
"When you have a child with a disability you don't know what the future is going to bring, but I can just tell you we are the lucky ones, we are," she says.
To think this started a decade ago with a little boy's fascination with a machine.
It just took some kind people to give a Zamboni a heart.