Members of a secret Facebook group were up in arms after a man posted a picture of himself next to a kitten that had been tortured and killed.
Court documents indicate the cat was tied to the back of a Jeep and dragged to its death. A photo circulating online appears to depict Ryan Williams, 18, mugging for the camera next to the mutilated animal.
Branson police were flooded with phone calls and Facebook tips, city spokeswoman Jennifer Langford told the News-Leader.
"Dispatch received over 100 calls, 10 crime tips submitted through our website, and hundreds of FB messenger submissions," Langford said in an email.
A horde of persistent tipsters from across the country worked together to track down Williams. They documented their work and took credit when they learned Williams had been arrested.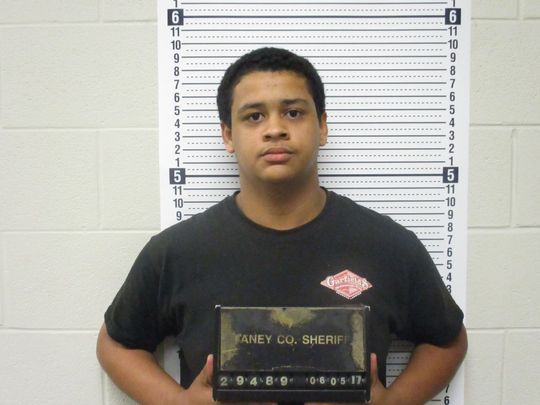 Williams is being held in the Taney County Jail on a $15,000 bond. Court documents dated Monday say he was removed from a hearing "due to behavior and being disruptive."
A second man, Jordan Hall, has since been charged with similar crimes and named as the driver of the car. Hall has been arrested and also is in the Taney County Jail on a $15,000 bond.
In court documents, officers note that a camera was rolling while the cat was tormented and killed.