A mother and her boyfriend are now facing charges after a 6-year-old was fatally shot in north St. Louis.
The shooting happened in the 6300 block of Minnie Avenue around 1:30 a.m. Monday.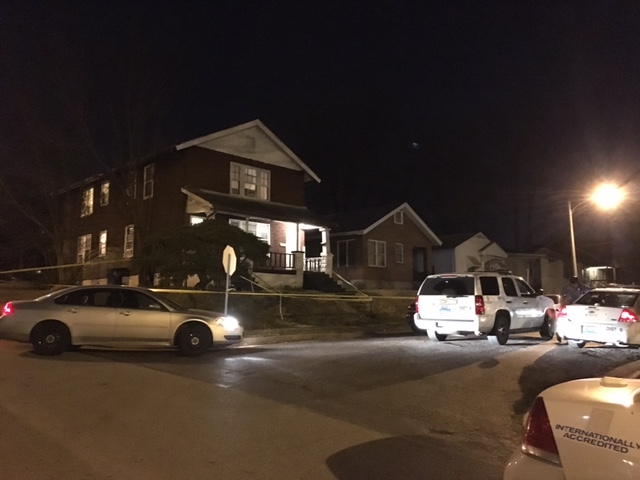 Police say 6-year-old Mi'Kenzie Bostic may have been shot by a sibling after the adults in the home fell asleep.
The child's mother, 27-year-old Ebony Jones, and her boyfriend, 31-year-old Jeramee Ramey have both been charged with second-degree involuntary manslaughter, three counts of endangering the welfare of a child.
Family friend Tonya Caruthers is heartbroken. She said, "Don't nobody deserve this, you're not supposed to bury your kids, your kids are supposed to bury you."
Jones and Ramey told police they were sleeping in their second-floor apartment when the children somehow got hold of a gun, in the middle of the night.
Neighbors say Mi'Kenzie had three siblings: a 9-year-old brother and two little sisters, ages three and four. Her brother used to walk her to school every day.
But before hours before school Monday morning, police wrapped crime tape around the two-family home, as Homicide and Child Abuse detectives investigated the 6-year-old's untimely death.
Caruthers says she's in total shock and was planning to bring Mi'Kenzie some candy Monday, before she heard the tragic news. She added, "She was a nice person and sweet little girl. She would run up to me and give me a hug and be telling me she loved me because I used to tell her I loved her too. She was like a little niece to me."
Mi'Kenzie was a first grader at Herzog Elementary School. Saint Louis Public Schools Spokesperson Patrick Wallace says the district's crisis response team will report to the school Tuesday, to help students and staff navigate this tragedy.