An animal rescue group is looking for three men accused of stealing a beagle-mix puppy from a Brentwood Petsmart store.
The director of All New Hope Rescue said it happened Saturday during an adoption event.
Miriam Mahoney said one of the men tried to adopt a puppy, but was turned down. Mahoney said the man then stuffed the puppy under his coat, and ran out of the store.
Volunteers chased after him, but he hopped into a white or silver Impala and took off.
Mahoney filed a police report and is reviewing surveillance video from nearby businesses.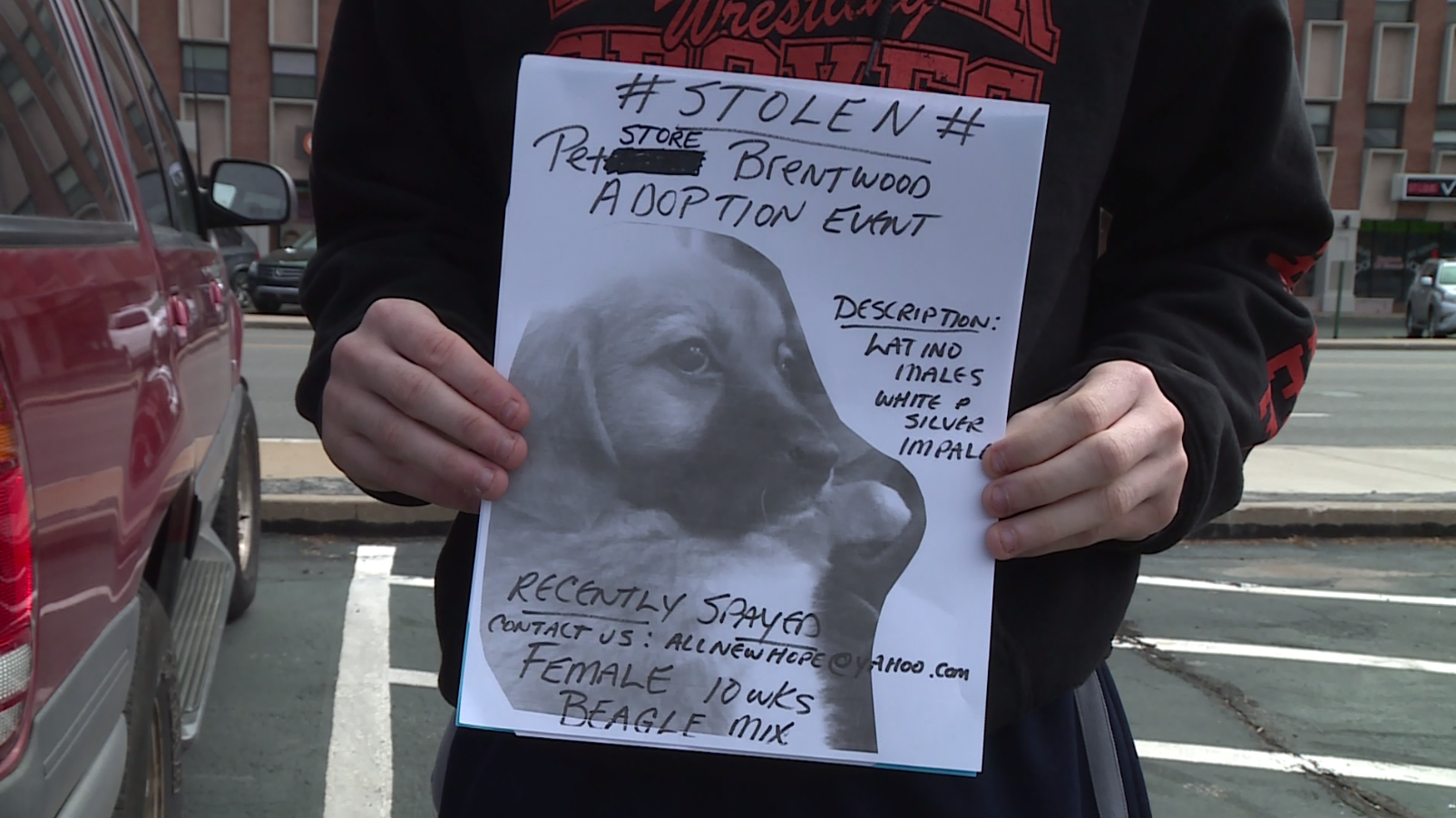 A reward of $500 is now being offered for the return of the puppy.
She's described as a beagle-mix with white tips on black toes and a white blaze on her chest.
If you have information in this case, you can send an email to allnewhope@yahoo.com.