Police are asking for the public's help to identify a man who robbed a gas station early Friday morning.
Ellisville police responded to the QuikTrip on the Manchester Road just after 2 a.m. for a call of an armed robbery.
The suspect pointed a shotgun at an employee and demanded money and "malt liquor." The employee gave the suspect an undisclosed amount of money and seven bottles of liquor.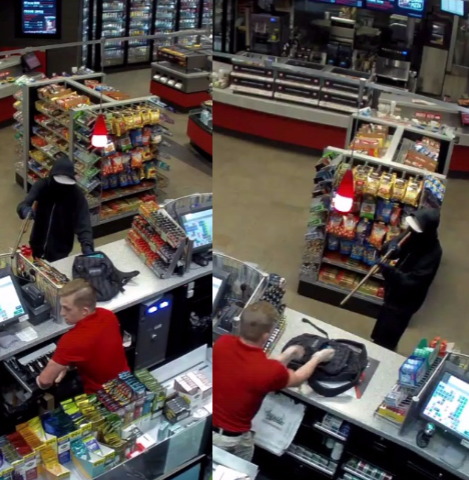 He was wearing a black hoodie, black face mask, black shorts and black shoes.
Anyone with information should contact the Ellisville Police Department at 636-227-7777.
CrimeStoppers is now offering a reward of up to $1,000 for information that leads to an arrest in this case.