A highly contagious and deadly outbreak of a canine virus has forced Stray Rescue St. Louis to temporarily shut down.
The Distemper virus has claimed more than a dozen dogs at the animal shelter. Now several others are sick.
"To experience this many deaths in such a short period of time is really taking a toll on us personally."
It was a very emotional and tough announcement from Stray Rescue of St. Louis founder, Randy Grim, Sunday.
Recently, he discovered a deadly virus has been spreading throughout his shelter. The number of dogs infected continues to climb.
"Seventeen deaths, mostly puppies that have passed away. We also have seven confirmed cases of infected dogs," Grim said.
Just hours after this announcement, three more dogs from Stray Rescue tested positive for Distemper, a highly contagious canine virus, also known as CDV.
Now other dogs, including Caroline could be next.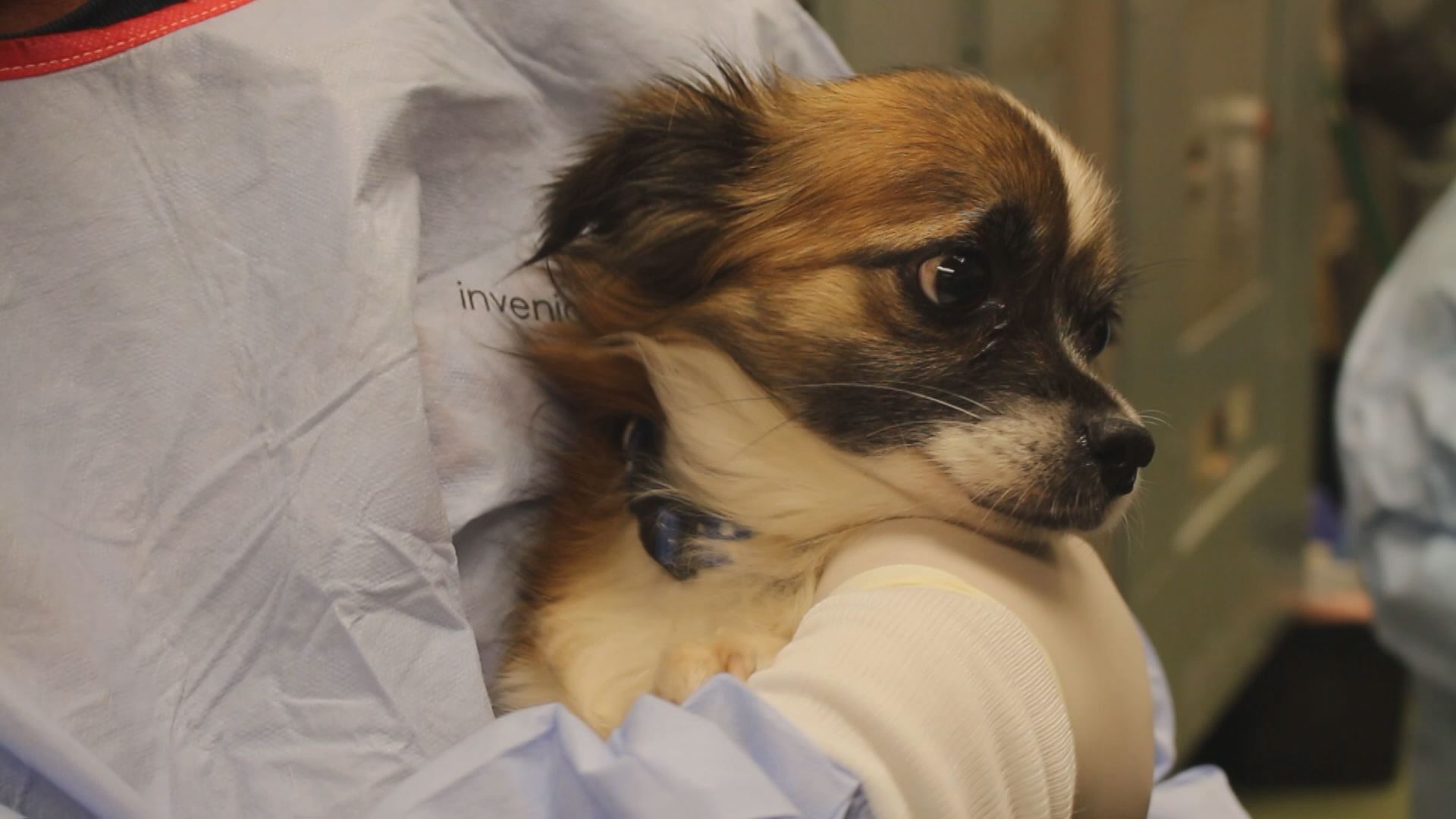 "We're waiting on her test results but she's showing all the symptoms as well," said Grim.
The viral disease attacks the gastrointestinal, respiratory and central nervous system, with symptoms like, red, watery eyes and a runny nose. Later signs include lethargy and anorexia.
"It's really like Ebola for dogs."
Staffers say multiple test results came back one day ago confirming the outbreak
They say one of their dogs likely came in contact with an infected raccoon.
The virus can then be passed from dog to dog through direct contact with fresh urine, blood or saliva, and through sharing food and water bowls.
For now, Grim says the best option is not to bring in any new animals for at least a month.
"We will get through this and come out of it even stronger," he said.
Grim says in the coming days it's going to be very costly to care for these infected animals. He's seeking donations to cover the costs.
Grim also says he needs disinfectant supplies like bleach to keep the virus from spreading. If you'd like to help, visit http://strayrescue.org.
Stray Rescue is asking for the following items during the outbreak.