MARYLAND HEIGHTS, Mo. – It's a life-saving medical procedure that changes a woman's body forever.
But now people are seeing it like they've never seen before: splashed on the latest cover of a Maryland Heights-based magazine.
"For October, I just really wanted to do something different. We talk about breast cancer, but what does it actually mean?" said Cillah Hall, the founder and publisher of Gazelle STL.
The fashion and lifestyle publication geared toward women launched in 2014, and has featured dozens of different women of diverse backgrounds on its front page.
But its latest edition has by far the most revealing, and perhaps provocative, cover its ever printed.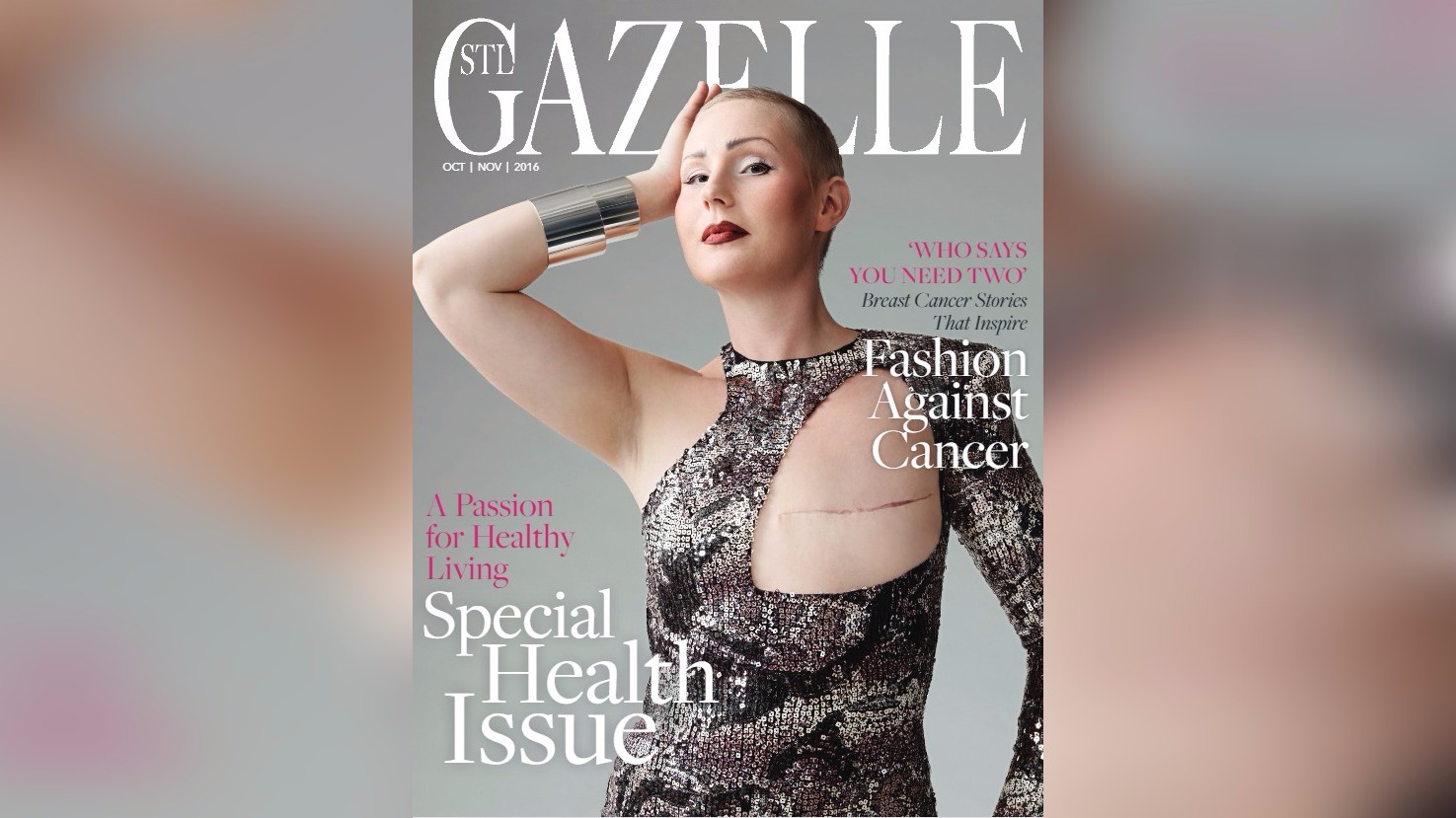 Hall said, "It means pain. It means struggle. But it also means courage and inspiration."
The special October health issue features a real life breast cancer survivor with her chest partially exposed, revealing the scar left behind from her mastectomy.
"This woman on the cover says to us and to the community, I am not just a ribbon. I am a real person going through a lot in my life. I have overcome so much. Look at me. I am still here," Hall said.
For the local businesswoman and former KSDK producer, it's a photograph that's also deeply personal.
In 2015, Hall lost her best friend of 20 years to stage four breast cancer.
"So for me, it's about honoring her spirit. Her body gave up, but she fought so hard," Hall said.
But she also hopes the cover will do more than just make a headline of its own. And for any critics, Hall defends the way the model was photographed.
"I don't think we are taking the cover too far. I think we are taking the conversation where it needs to go," she said.
Hall wants the issue to show those affected by the deadly disease that there's nothing to be ashamed of and that it's never too late to take control of your health.
She said, "If we can get a woman to change how she lives, to get a regular breast exam and go for a mammogram, to us, that's what matters."
You can see the cover at the magazine's website now. The latest issue will be on stands at the end of this week.
And if you're wondering about the model, Hall said her photo is part of an art exhibit in Finland featuring about 10 survivors of breast cancer.