As President Trump outlined his agenda for the country Tuesday night, members of a local family were in the audience listening.
Elizabeth Snyder, the widow of fallen St. Louis County Police Officer Blake Snyder, was invited to hear the address by two local Congressmen. Officer Snyder was shot and killed while on duty in October.
Elizabeth Snyder's brother, Justin Sparks, is also a St. Louis County Police officer. The two were invited by Congressman Rodney Davis (R-IL) and Congresswoman Ann Wagner (R-MO).
"We want to… highlight the fact that all of our law enforcement personnel throughout this great nation -- they have homes to go home to," said Congressmen Davis." They have families to go home to. And we don't want to see any more tragic losses like Blake Snyder."
Since her husband's death, Snyder's new mission is working to bridge the gap between police and the communities they serve.
On Tuesday, she visited with several lawmakers and even met Vice President Mike Pence.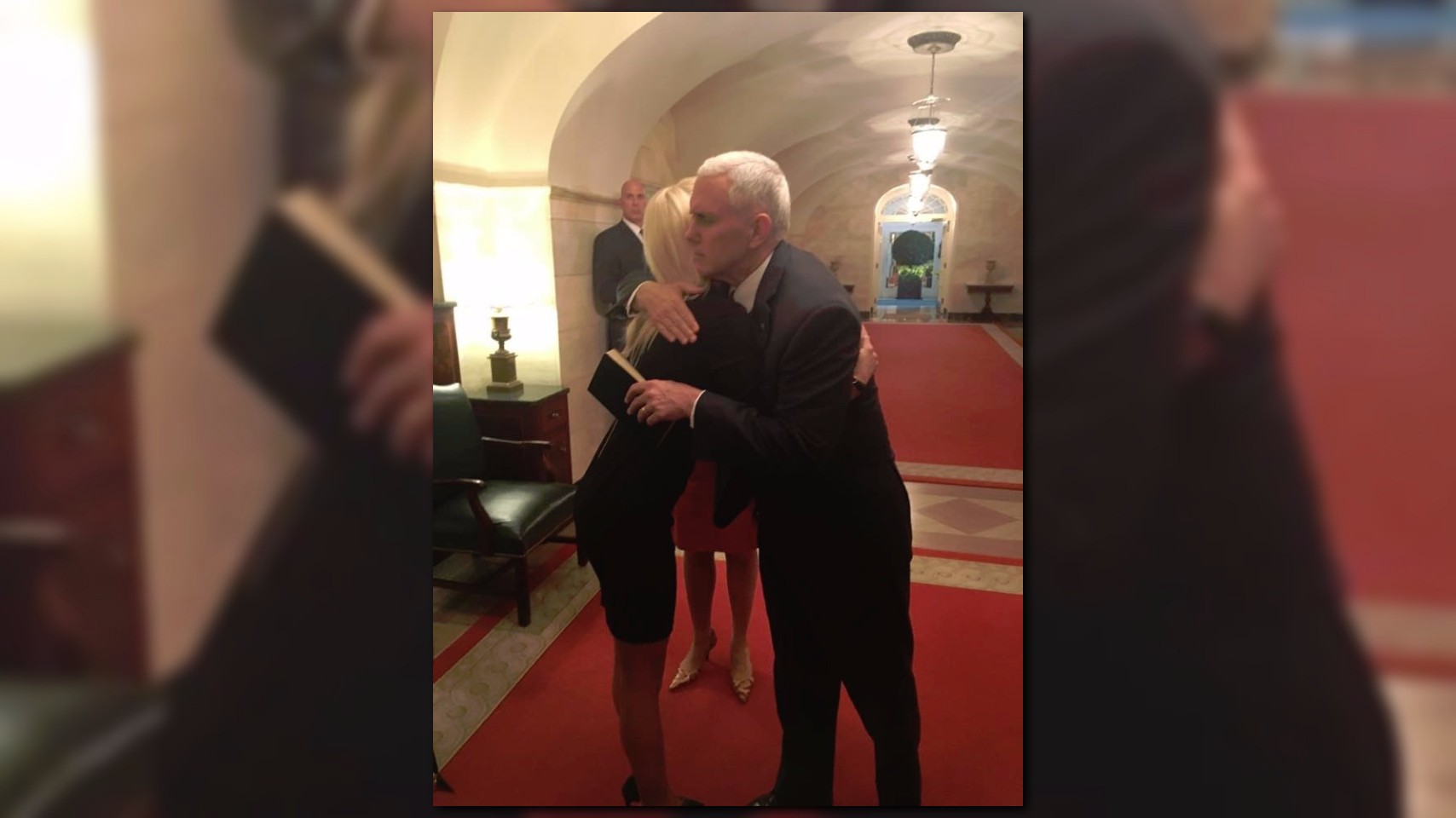 "It was a very surreal experience and he was a very awesome man," she said. "I shook his hand, he grabbed me and gave me a big bear hug."
"It's really nice to get the word out and get our mission out there so that it can take the next step forward."
The President mentioned law enforcement in his speech.
"Police and sheriffs are members of our community. They are friends and neighbors, they are mothers and fathers, sons and daughters – and they leave behind loved ones every day who worry whether or not they'll come home safe and sound," he told Congress.
"We must support the incredible men and women of law enforcement."
Officer Sparks said meeting lawmakers in person and learning that they care about his professional was important.
"I feel a great responsibility to uphold Blake's legacy and I know how proud he is right now looking down on all of us," added Sparks.
"And going forward with what he would desire -- which is a healing between law enforcement and the community."