A Granite City woman says she's not safe in her own backyard. A large tree branch fell onto her property and onto her small dog, sending him to the hospital. Now she's worried she could be next.
There used to be a big garden in Amy Kerber's backyard. But now, she says, even gardening has become too dangerous.
"Unfortunately, I can't do that because I'm worried of a tree falling down," said Amy Kerber, a Granite City homeowner.
Kerber is talking about large branches, that look more like trees than branches, falling out of her neighbor's tree and into her backyard. It's happened before- during storms and high winds. But lately, these dead branches seem to fall without warning.
Toby the dog has the limp to prove it.
"He was trying to go potty, and it hit him smack down in the middle of the back and he started crying," said Kerber.
"This [branch] was about 20-feet long and about maybe six inches in diameter. So it was a huge limb," said Dan McDowell, Alderman of Ward 3.
Kerber says just days ago it happened again. Another branch fell out of the tree and right next to her little dog.
"I started crying then and I'm crying now. He can't keep going through this," said Kerber.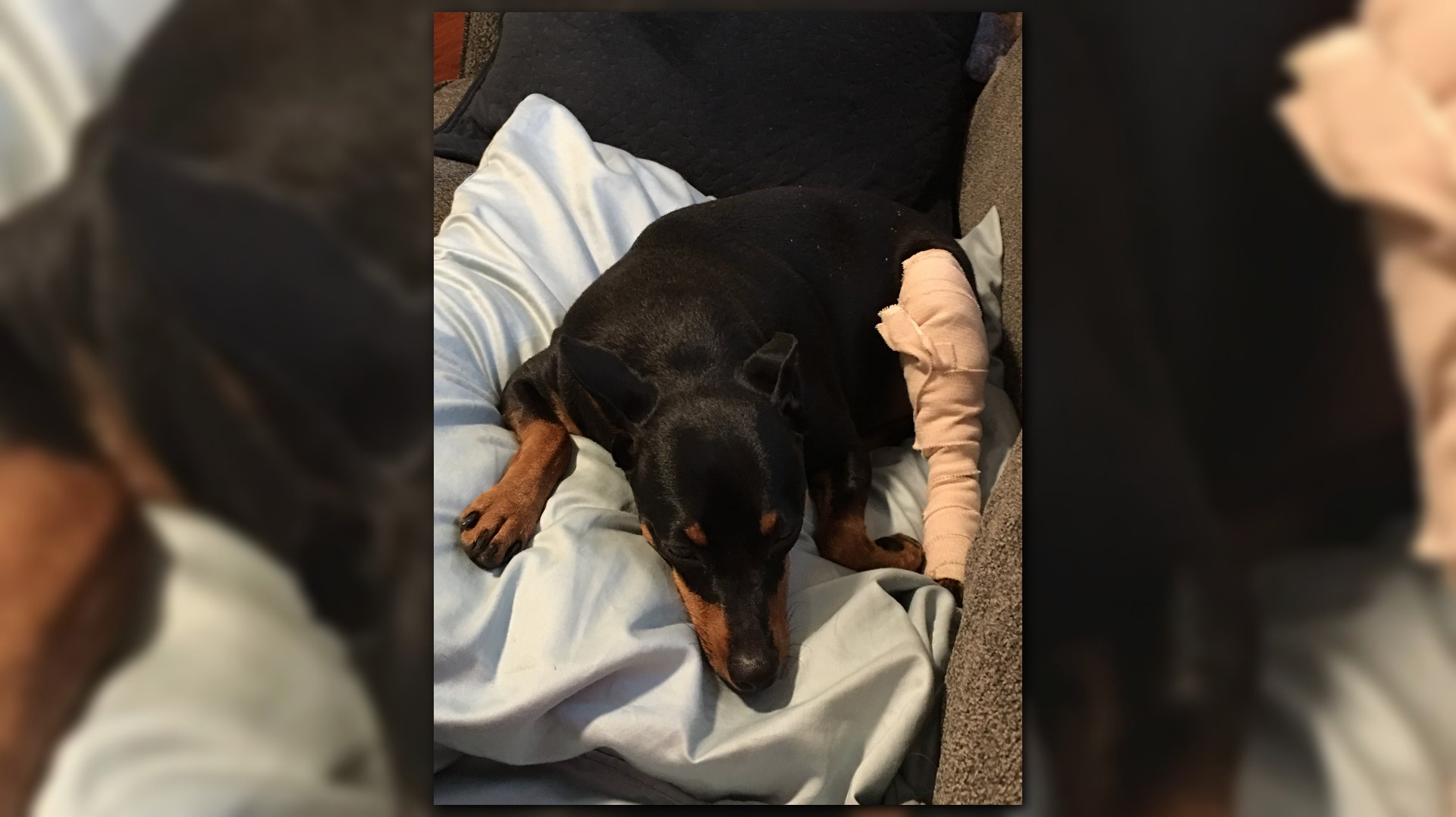 Enter Alderman McDowell. He says the property's owners are nowhere to be found.
"[The property has] been cited numerous times. Currently, it's in the circuit court, trying to get them to step up and do the right thing and take care of the property. So far they're noncompliant," said McDowell.
While Toby regains his strength and Kerber avoids her backyard, there could be a long wait ahead before the city can fix the problem.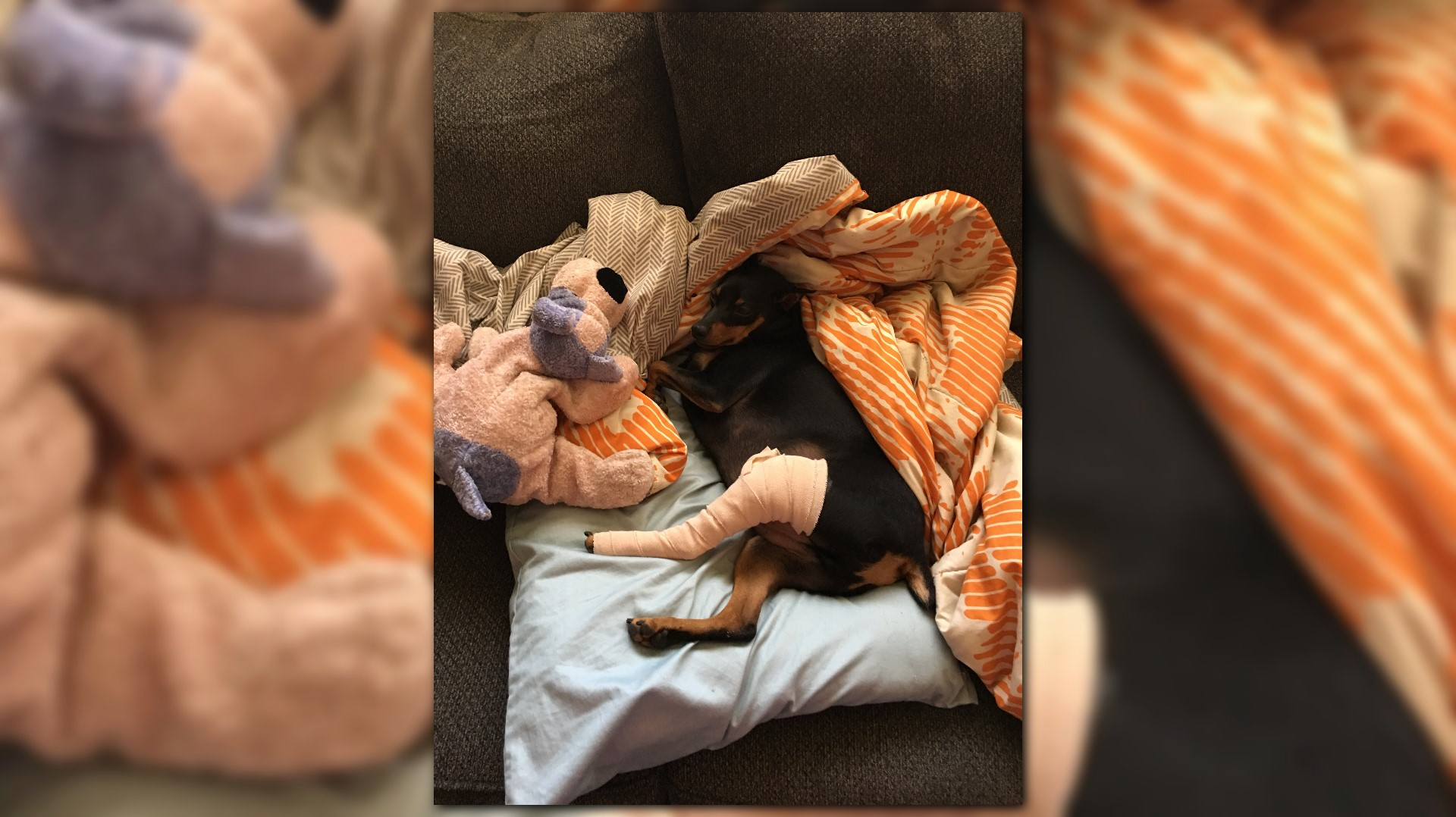 "What we hope to do is cite them. If they don't pay we'll put a lien on their property. Ultimately we can take the property and demo the building," said McDowell.
"This is dangerous. Very very dangerous. And it's going to kill somebody," said Kerber.
5 On Your Side reached out to the current homeowners but have not heard back
Kerber says her insurance has covered some of the storm damage in the past, but not the last few times. It could take more than six months for the city to reclaim the property if the homeowners don't pay their fines.
If this is an issue in your area, you're advised to contact your alderman.