St. Louis, MO – 5 On Your Side will have three new anchors behind the desk on Saturday and Sunday evenings. Christina Coleman and Casey Nolen will anchor the 5pm, 6pm and 10pm newscasts on Saturdays starting January 7th. In addition, Jennifer Meckles will join Mike Bush anchoring the 5pm newscast on Sundays starting January 8th.
Casey Nolen's television career started behind the scenes as a photographer in Columbia, Missouri. Television took him on adventures along the Gulf Coast and in the Pacific Northwest before returning to his home state of Missouri in July of 2007 as the first multi-media journalist in 5 On Your Side's news department – handling both the camera work and reporting for his stories. "I'm bullish on St. Louis. And I'm proud to work with a team that's committed to telling this region's stories and working to give those stories the context they deserve," Nolen said. As a 5 On Your Side journalist, Casey has traveled to and covered the 2010 Haitian earthquake and multiple Olympics including London, Sochi and most recently the 2016 Rio Olympics. Casey's work has earned him multiple Mid-America Emmys and the Illinois Associated Press named him the Best Reporter for the Chicago and St. Louis television markets.
Christina Coleman began her career in Anchorage, Alaska as a reporter and anchor on the evening news before moving to the Lone Star State. After producing, reporting and anchoring in both Waco and San Antonio, Christina came to 5 On Your Side in April of 2014. Growing up in a military family, Christina has extensively traveled across the country, but is proud to now be a St. Louisan. "St. Louis has been a wonderful place for me to call home," Christina said. "The entire city and everyone at 5 On Your Side have made this a wonderful place to live, work and report the news."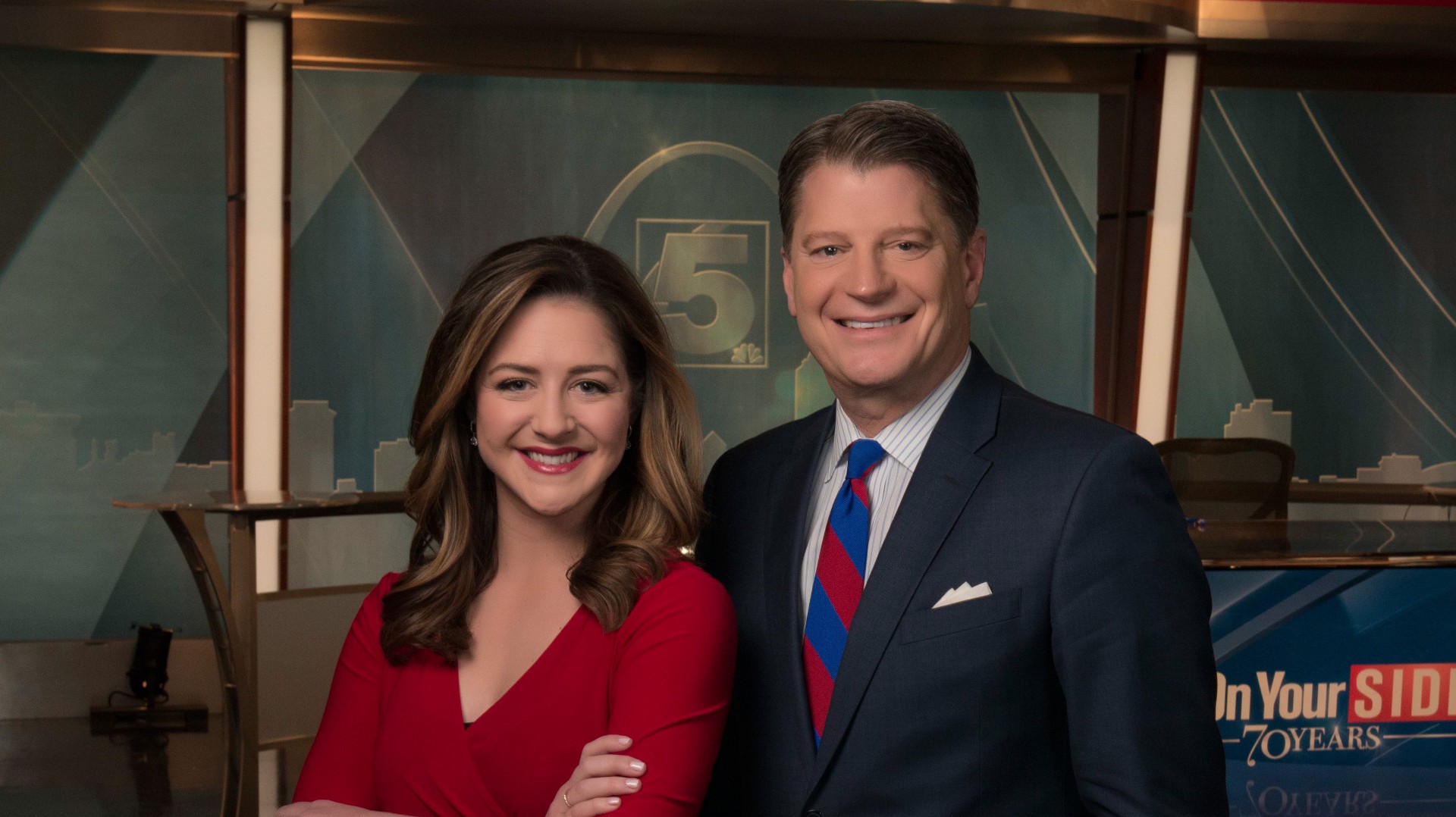 Jennifer Meckles grew up watching 5 On Your Side as a native of the St. Louis Metro East. After studying journalism at the University of Missouri, she fell in love with television news while working at KOMU-TV in Columbia, Missouri. Before returning to St. Louis, Jennifer spent three years in Knoxville, Tennessee where she worked as a reporter and weekend anchor at 5 On your Side's sister station, WBIR-TV. Jennifer loves to travel, and her reporting has taken her to the Gulf of Mexico to cover a hurricane, Washington D.C. for a presidential inauguration, and to Colorado for severe flooding. Mike Bush, the 32-year veteran of the station and Jennifer's Sunday night co-anchor said, "I've always felt blessed to work with such talented people and Jennifer is no exception. She's proven to be incredibly determined and dedicated to the community she grew up in and I'm excited for the opportunity to anchor with her on a regular basis."
Karin Movesian, 5 On Your Side's News Director, is excited about the energy and dynamic both duos will bring to the weekends. "Along with their excellence in journalism, Casey, Christina, Jennifer and Mike all have such an organic rapport with each other that will translate incredibly well to 5 On Your Side's weekend story-telling."
Kelly Jackson, a 19-year veteran of the station, will remain as the anchor on Today In St. Louis weekend mornings and continue to fill-in on weekday mornings as well.