O'FALLON, Mo. - For the past four years, a man from O'Fallon, Missouri, has made it his mission to bring smiles to the faces of sick kids.
Patrick Collins builds cottages for kids with cancer, and his living room looks like a toy store. At 70 houses and counting, he doesn't plan on stopping any time soon.
"To me a child's smile, especially a hurting child, it touches me to the bone. They go through so much stuff," Collins explained.
"This is a doll house for actually two little girls," Patrick said as he pointed out the custom playhouses he's currently crafting for children.
He was inspired to do something after his nephew died of cancer.
"I just wanted to pay it forward and I just happened to be in a hobby lobby when I was thinking about him and I said a prayer and I turned around and there were the dollhouses," said Collins.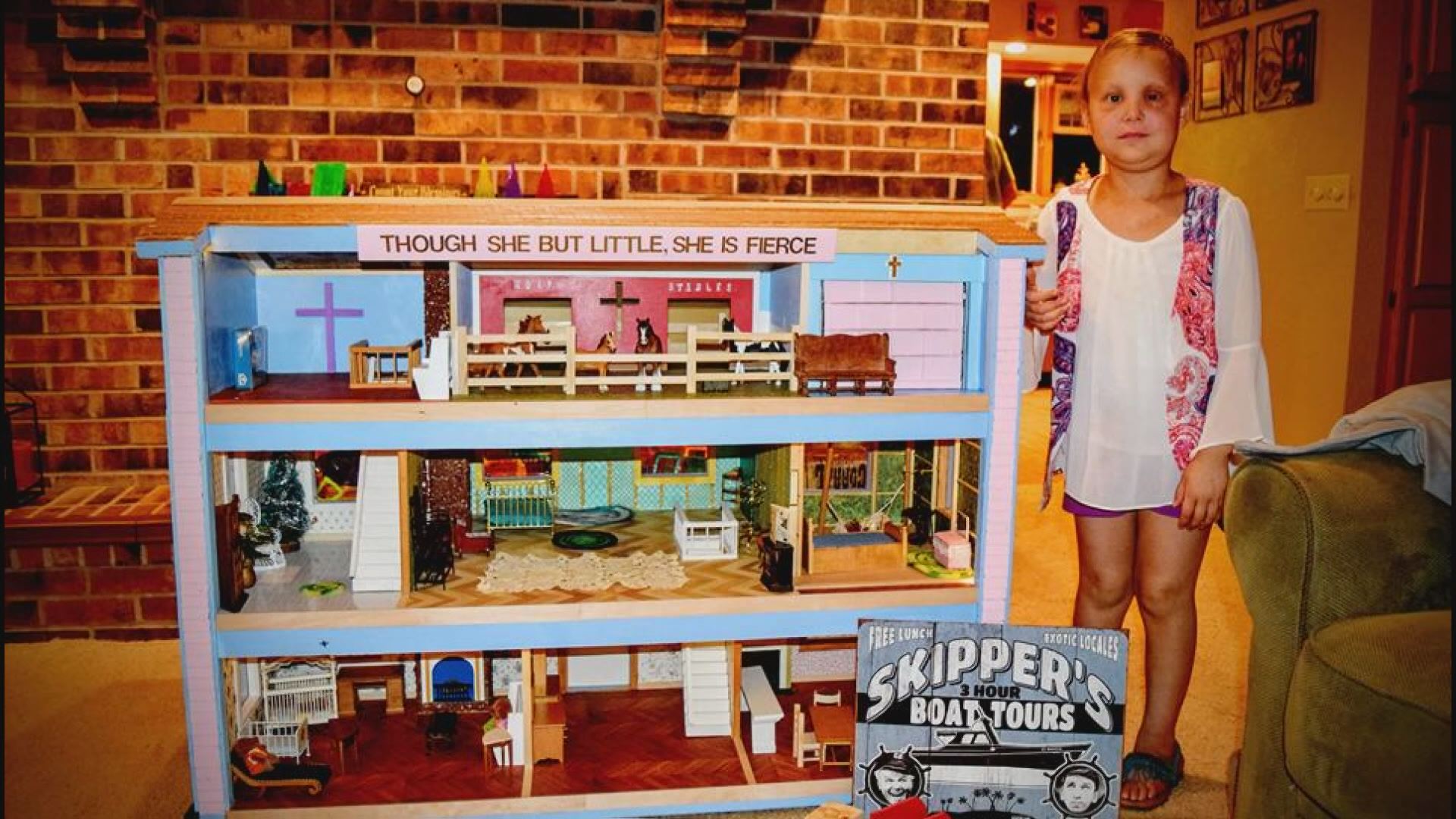 Patrick's specialty is building beautiful dollhouses but as Cottages for Cancer Kids has expanded so has his work. He now has to include sick boys so he builds farm houses and fire houses. Most recently, he had to think outside of the box when he wanted to help a little boy who loves dinosaurs.
At just 6-years-old, little Christopher Taylor is fighting leukemia. His mom, Christina, says at one point, they almost lost him. He spent three months in the hospital after getting an infection.
"He's fought really hard to get where he is and he's doing really well," she said.
When Christina told Patrick her son was in love with dinosaurs, he knew he'd have to improvise. He's never built anything prehistoric before. So, he picked up the phone and called The St. Louis Science Center.
President and CEO of The Science Center, Bert Vescolani, said he was more than happy to have the design team take on the challenge.
"You see them go through these really tough times and all you want to do is something to make them feel a little bit better," said Vescolani.
The Science Center's design team created Christopher's dream dinosaur land in a diorama.
"I love dinosaurs," beamed Christopher in approval.
The moment that Collin's says makes it all worth the while was when Christopher smiled at him and gave him a huge hug.
Christopher's mom said, "All the work he does for all these children is amazing because he puts in all this effort, we love him."
Collins' says he will continue to build these playhouses as long as his eyes still work.
If you would like to help Patrick Collins continue his work, you can donate by clicking here.