Some encouraging news about Ballwin police officer Mike Flamion, who was wounded in the line of duty.
Flamion is paralyzed after he was shot during a traffic stop in August.
This weekend, his family released new photos and details about his recovery.
They say Officer Flamion is doing well and is now able to control his wheelchair. We're told he has regained some feeling and movement in his shoulders, but still depends on a ventilator to breathe.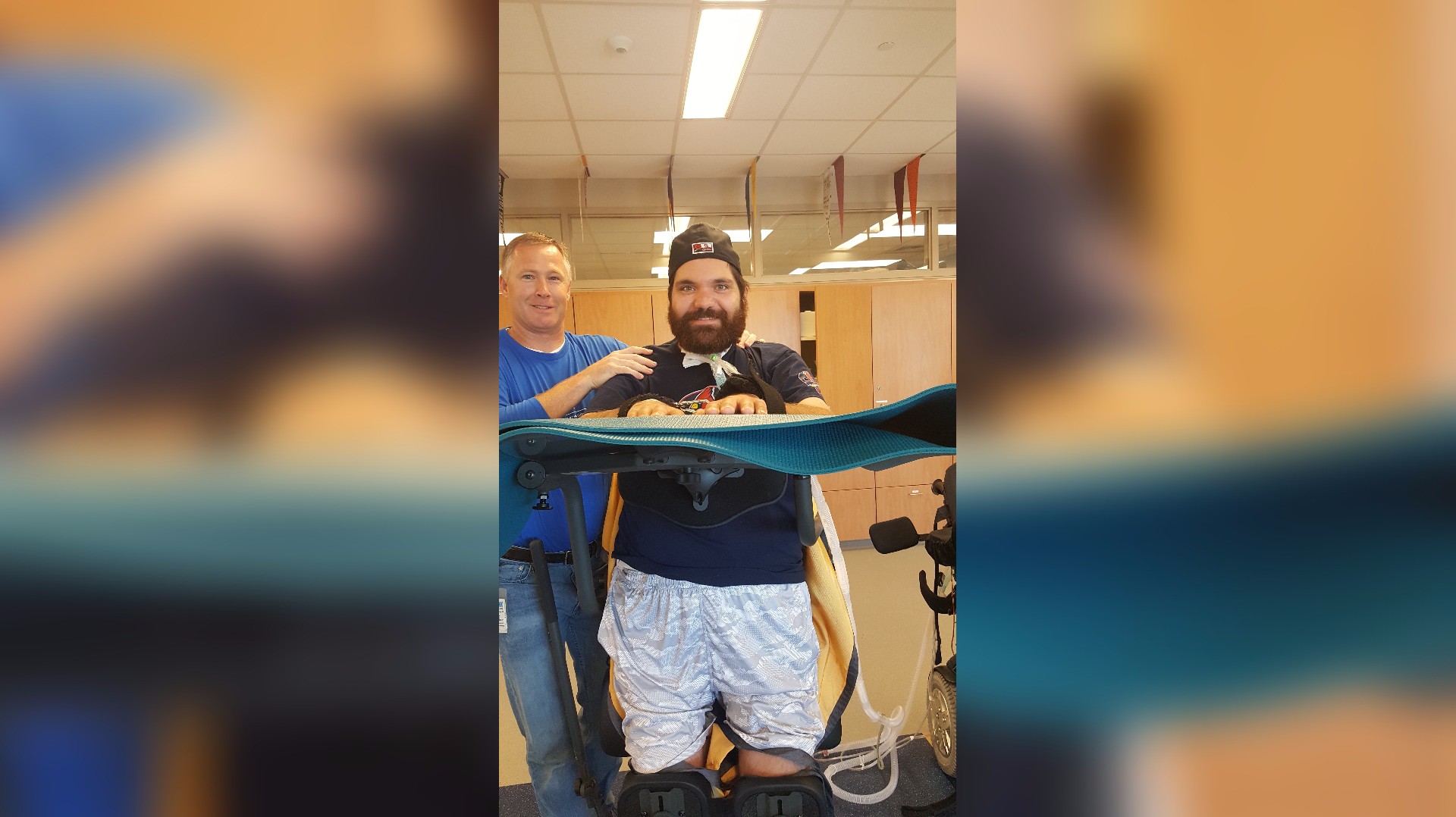 He can, however, eat regular food and have normal conversations.
His wife Sarah says, "He is working very hard and his spirits are up, which we attribute to all of the support that we have back home. Thank you very much for the continued prayers and positive messages."