St. Louis County Police are on the hunt for a man who robbed the Reliance Bank in Fenton Monday.
Around 2 p.m., officers responded to the bank located on the 1000 block of S. Highway Dr.
Employees of the Reliance Bank branch told officials a white male, around 6'3", and with a tall, thin build approached a teller wearing a dark colored hooded sweatshirt, white tennis shoes, sunglasses and a surgical mask hiding the bottom part of his face.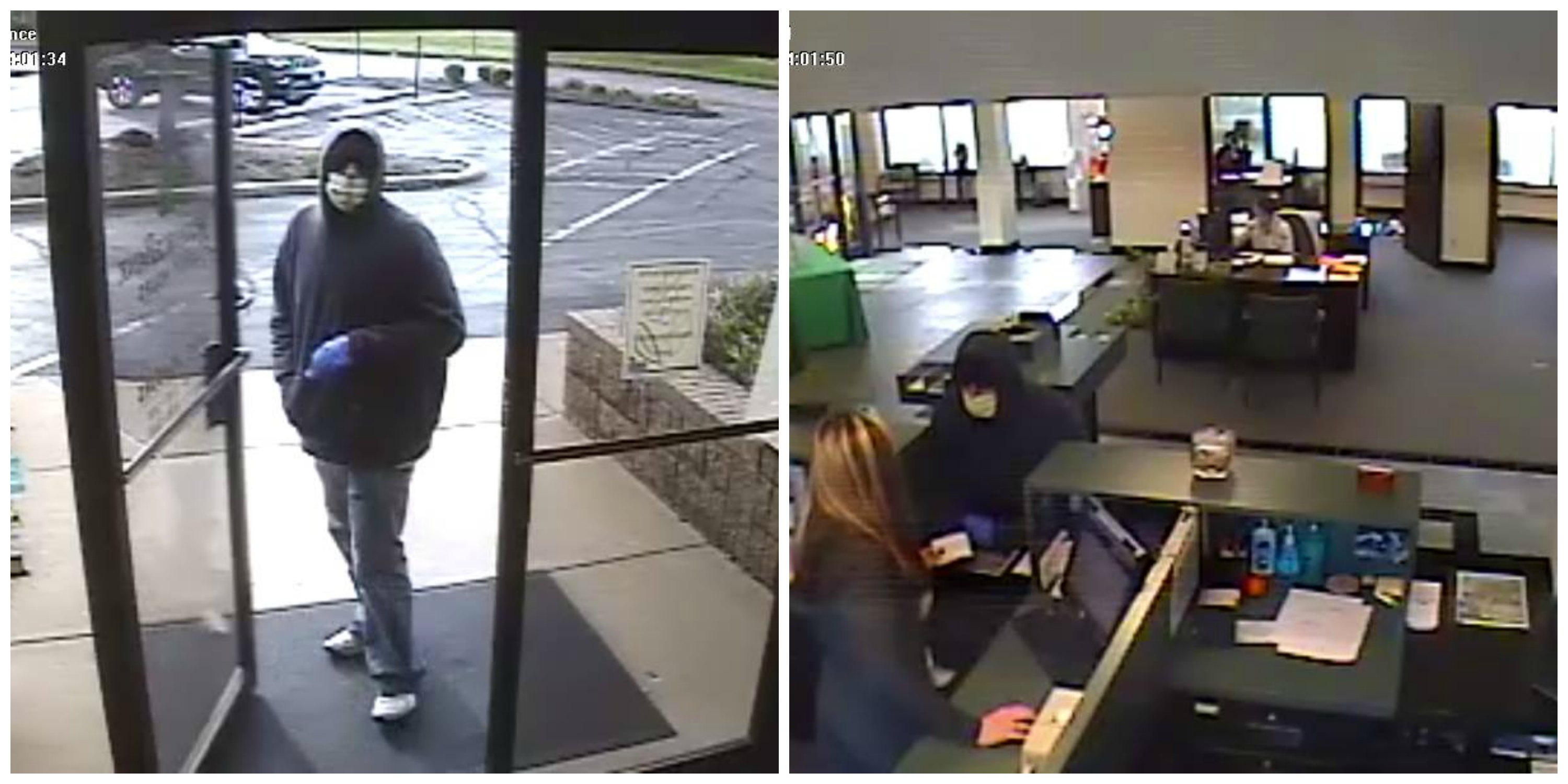 The suspect gave one of the tellers a note that demanded money and implied he had a weapon on him.
The teller gave the suspect an unknown amount of money, and the suspect then left the bank.
Anyone who has any information regarding the robbery is asked to contact the St. Louis County Police or CrimeStoppers, at 1-866-371-TIPS (8477).