The Jefferson County Sheriff's Office is asking for the public's help to identify a man involved in a theft.
Officials say the man in these photographs was possibly involved in a theft from a medical supply company vehicle on the 6400 block of Castlebrook Drive in Imperial. The incident occurred sometime overnight on June 9.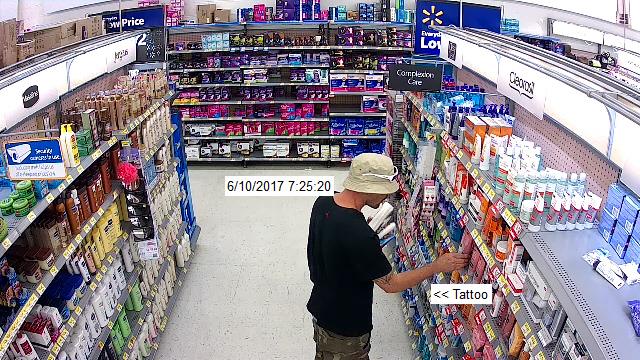 It's unclear what the man took from the vehicle, but the company estimated their loss at $450,000.
An employee's credit card was also taken from the vehicle and used in the St. Peters area.
Anyone with information should contact Detective Kory Noeth at 636-797-5515 and reference incident report 2017-18939.