Students in a Jefferson County school were met with a strange sight Wednesday morning, a woman camped out on the roof.
It wasn't just anybody, it was the principal of Sunrise School in De Soto.
With a friendly wave and wearing a cozy, pink robe, Principal Angie Rowden welcomed the kids to classes Wednesday and settled a challenge.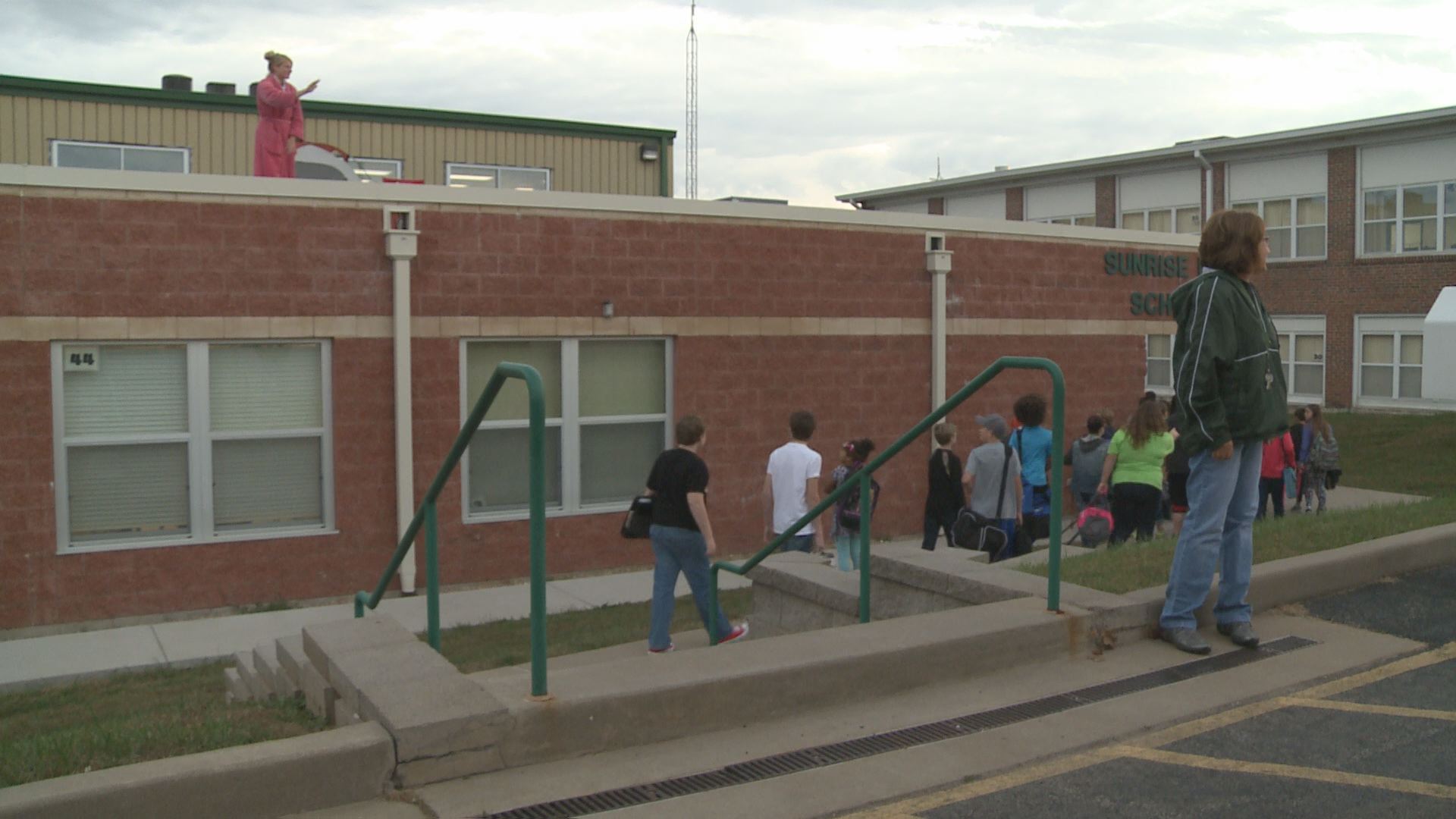 Rowden promised the students that if they could raise $4,500 in their annual fundraising event, she would spend the night on the roof.
They met that goal, about $700 more than last year, so Rowden set up camp on the roof and prepared for a brisk night.
"It's windy, let's say. I had a very thick sleeping bag, two blankets, a down pillow, some wooly socks," she said.
The principal stayed on the roof from about 3 p.m. Tuesday until after the morning buses arrived at 8 Wednesday morning.
The money raised pays for things like field trips, activities and awards for the students.