Parts of the bi-state woke up to rain and thunder on Easter morning, and a few more storms are possible into the afternoon.
A cold front just to our north will continue to slowly sink southeast through the area this afternoon, and settle across the I-70 corridor. With plenty of moisture and marginal instability in place, isolated to scattered storms could redevelop right along and south of this boundary after the noon hour today.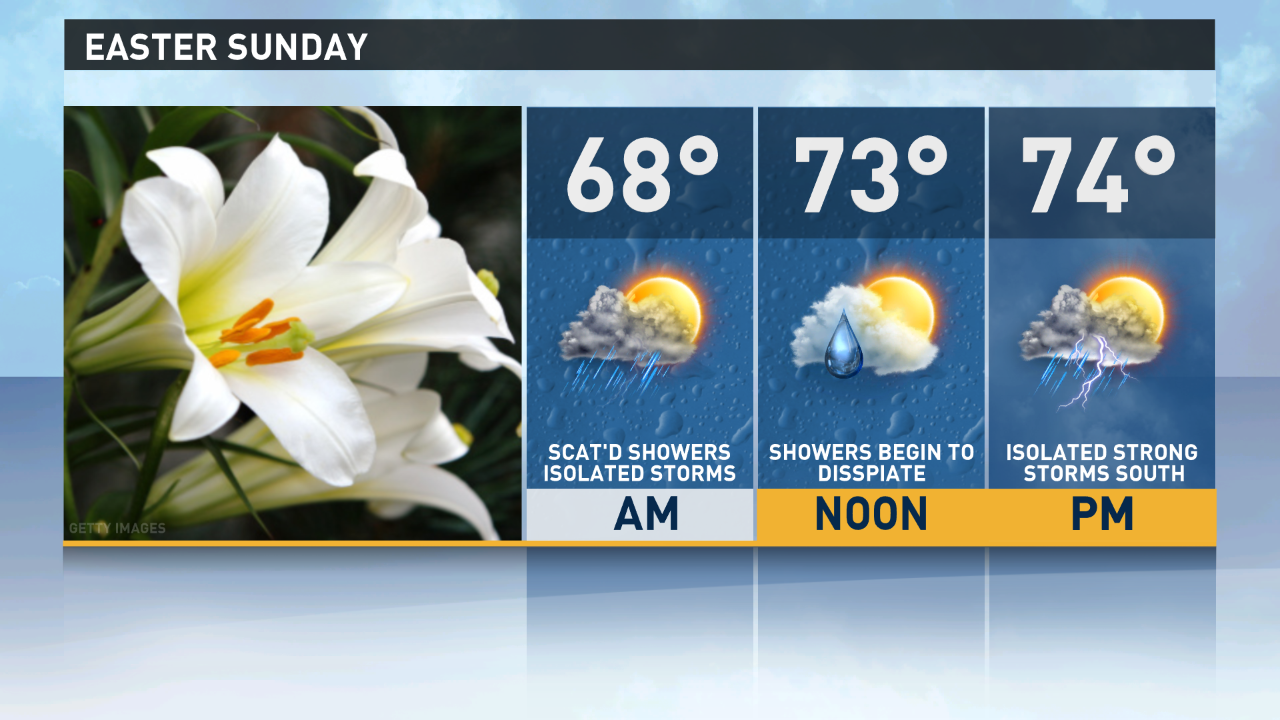 A couple of these storms could be strong, especially south of I-70 between mid-late afternoon, posing a small hail and damaging wind threat.
Despite clouds and rain around the area, we'll still top out in the low-mid 70s this afternoon.
Those storms should exit the area by early-mid evening, giving us some dry time before our next round of storms arrives Monday morning.