A house fire in Wentzville claimed the life of a family pet Sunday afternoon.
When firefighters arrived to the house on Country Pointe Lane the garage was fully enflamed. First responders from Wentzville, New Melle and Lake St Louis extinguished the fire in minutes.
By the time police and firefighters arrived, the homeowners had safely gotten out of the house.
There were two cats inside.
Wentzville Fire Protection District, Captain Hohenshell, pulled a large striped cat to safety. Another cat escaped the flames on its own.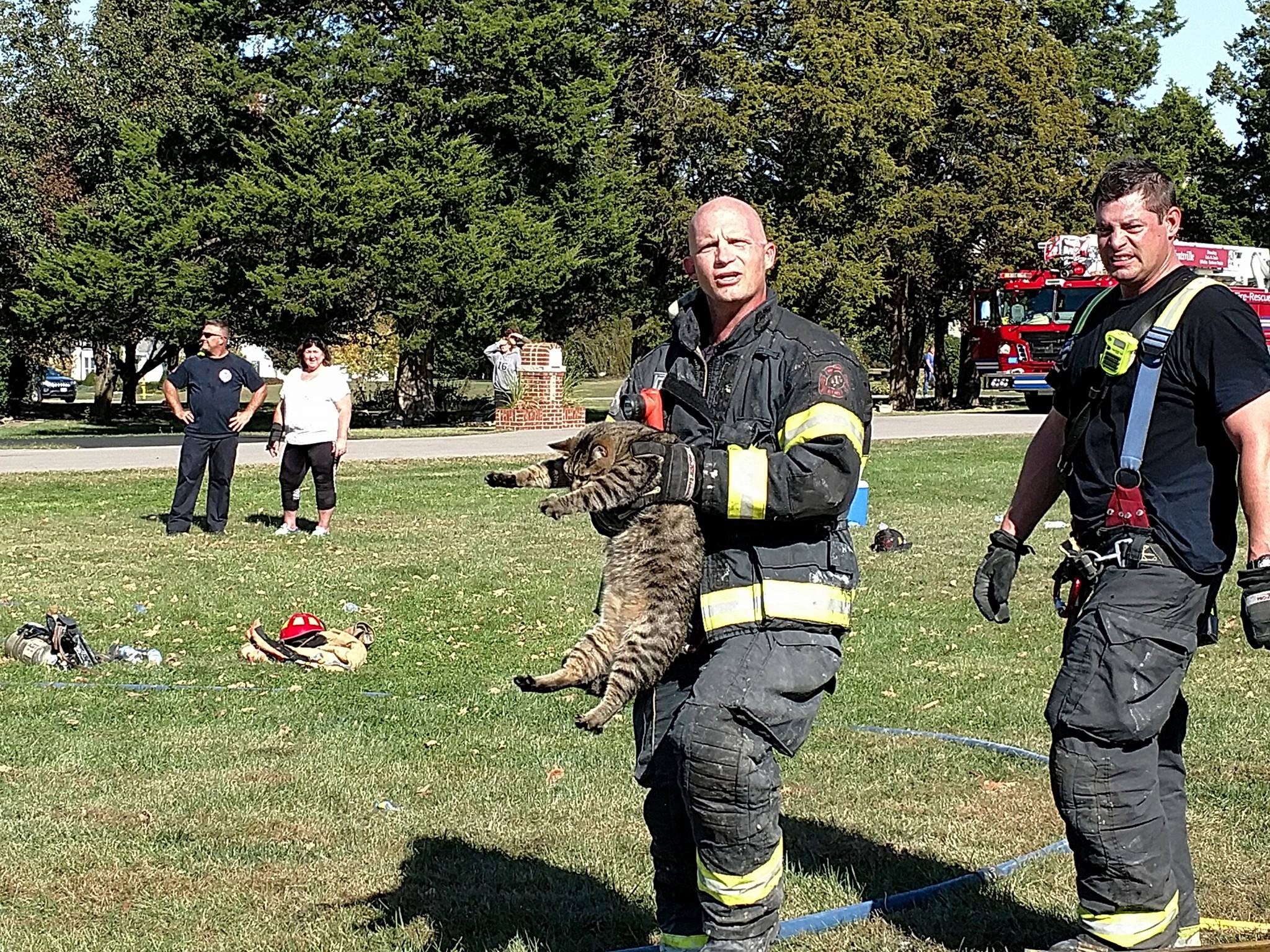 Firefighters found the families pet bird which perished in the fire.
The quick actions of the firefighters confined most of the fire to the garage area, but a small part of the home had moderate damage.
Two Ford Mustangs and a Chrysler 200 inside the garage were destroyed.
No people were injured and the cause of the fire has not yet been determined.
Photos: Wentzville house fire kills pet
Wentzville house fire kills pet
Wentzville fire photo courtesy St Charles County Scanner Traffic
Wentzville fire photo courtesy St Charles County Scanner Traffic