St. Louis, Missouri to Kansas City, Missouri in 23 minutes? It could happen.
The route is a finalist in the Hyperloop One Global Challenge.
The challenge kicked off in May 2016 as an open call to individuals, universities, companies and governments to come up with proposals for deploying Hyperloop One's transport technology in their region. More than 2,600 submitted proposals for the challenge, three eventual winners will work closely with Hyperloop One engineering and business development teams to explore project development and financing.
HOW HYPERLOOP ONE WORKS
Passengers and cargo are loaded into a pod and accelerate gradually via electric propulsion through a low-pressure tube. The pod then lifts above the track using magnetic levitation and glides at airline speeds for long distances due to ultra-low aerodynamic drag, according to Hyperloop One.
Here's a list of the proposals: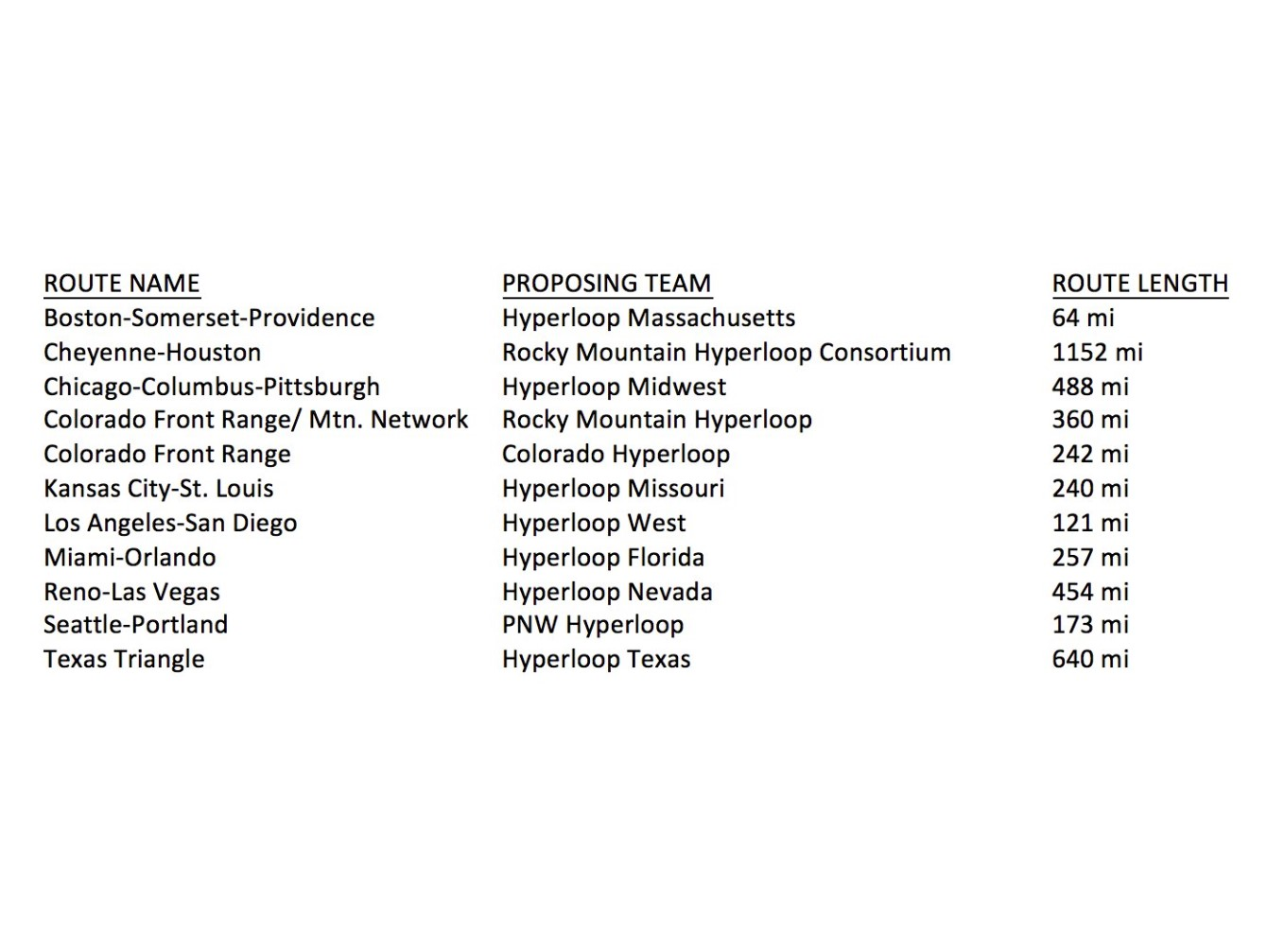 Hyperloop is a new way to move people and things at airline speeds for the price of a bus ticket. The system uses a custom electric motor to accelerate and decelerate a levitated pod through a low-pressure tube. For more information about Hyperloop One, click here to visit their website.