Much needed measurable rain is on the way for much of the bi-state starting tonight and through Tuesday.
An area of low pressure is expected to track across Missouri and bring a cold front to the area late tonight into tomorrow, bringing multiple waves of showers and thunderstorms.
Some storms Tuesday afternoon and evening could be strong as wind shear and instability increase over our region. The threat will be conditional on how much the atmosphere can recover after rounds of overnight and morning storms.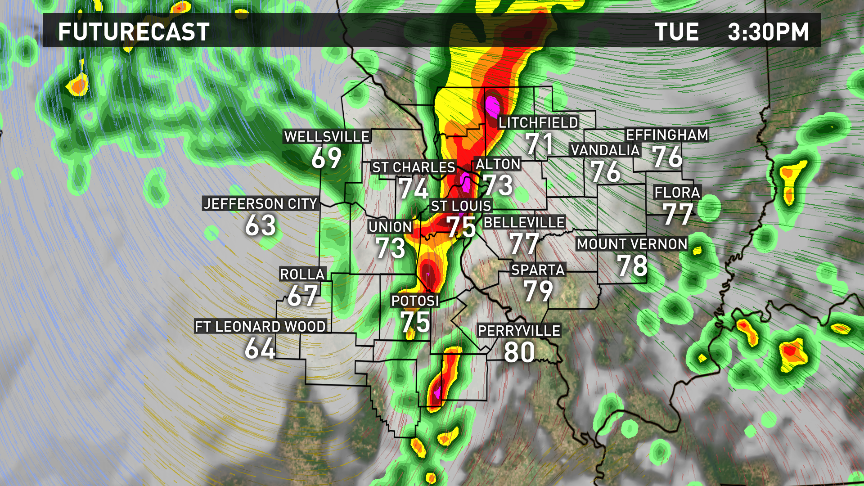 Isolated damaging winds and large hail will be the main concerns, but there is a slim chance for a brief spin-up tornado Tuesday afternoon and evening.
Anywhere between 1/4" and 1" of rain is possible through Tuesday night, easing our drought-ridden areas a bit this week.
Storms will move out of the area Tuesday night, leaving us with cooler air temporarily through Wednesday.