Tuesday is starting off very mild with thunderstorms for parts of the area during the morning commute.
Showers are already ongoing for areas south of St. Louis, with another band of showers and storms pushing northeast from Mid-Missouri into the bi-state area.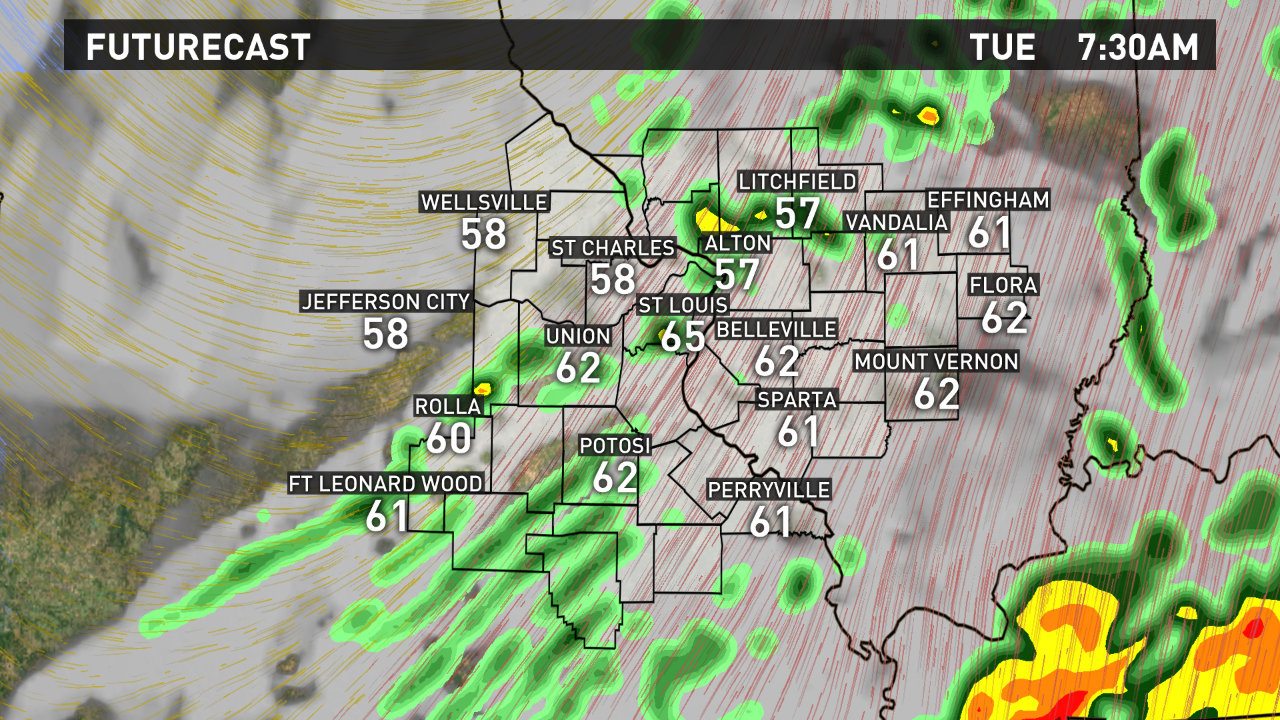 Those storms are expected to hold together and move into the St. Louis metro between 6-7 AM. Drivers will need to be on the lookout for pockets of heavy rain, frequent lightning, and possibly some small hail. Sub-severe wind gusts are also possible through mid-morning as storms move east.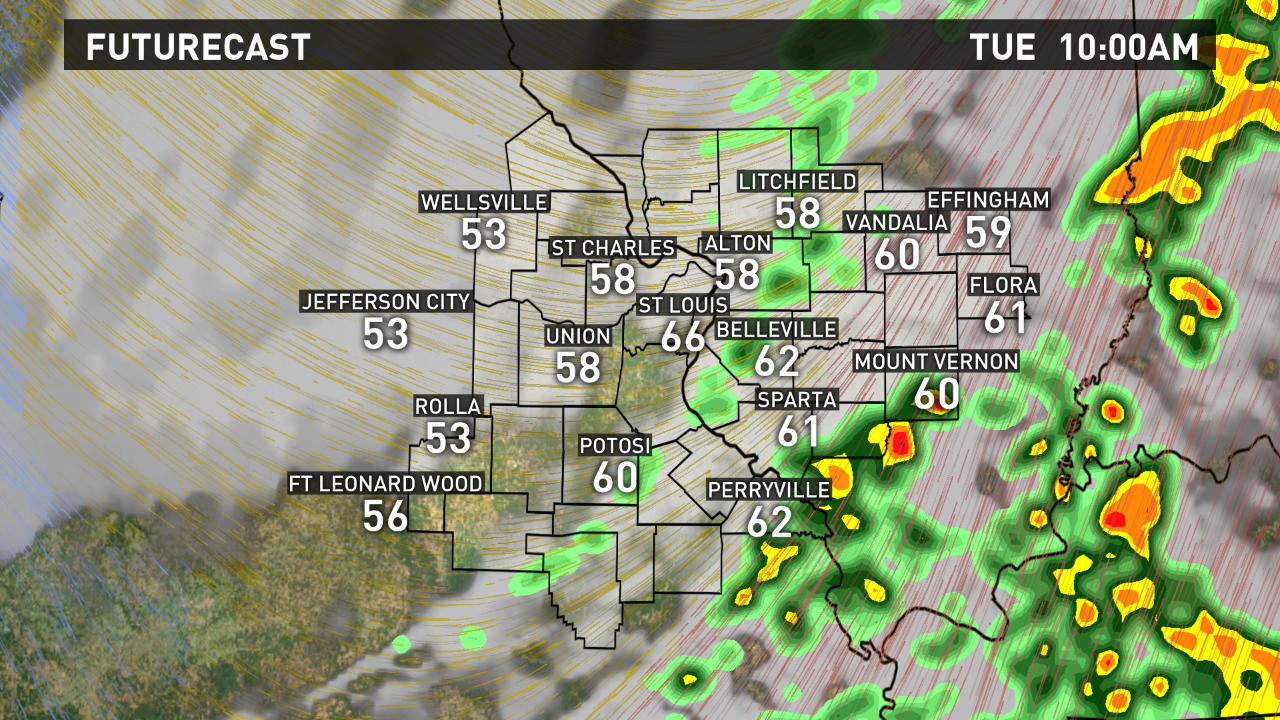 Most storms exit east out of our viewing area in Illinois by late morning, leaving us with a very windy and warm Tuesday afternoon. Highs Tuesday will be in the upper 60s to near 70 with gradual clearing and wind gusts up to 25 mph.
Winds shift to the north late Tuesday, driving in a cooler air mass for Wednesday with forecast highs in the low 40s.