Severe storms are possible across the bi-state this evening as a strong cold front tracks through the region.
Hot, unstable air will continue to build across the Midwest today, giving us highs in the 90s and heat indices in the 98° to 102° range.
Scattered thunderstorms will likely develop sometime after 5 PM just north of the 5 On Your Side viewing area and fill into a line that pushes south into the night.
Given the environment, some of the thunderstorms could be strong to severe, with damaging winds up to 60 mph and hail up to an inch in diameter possible.
Storms will also have the potential of bringing heavy rain to the area in the more intense cells.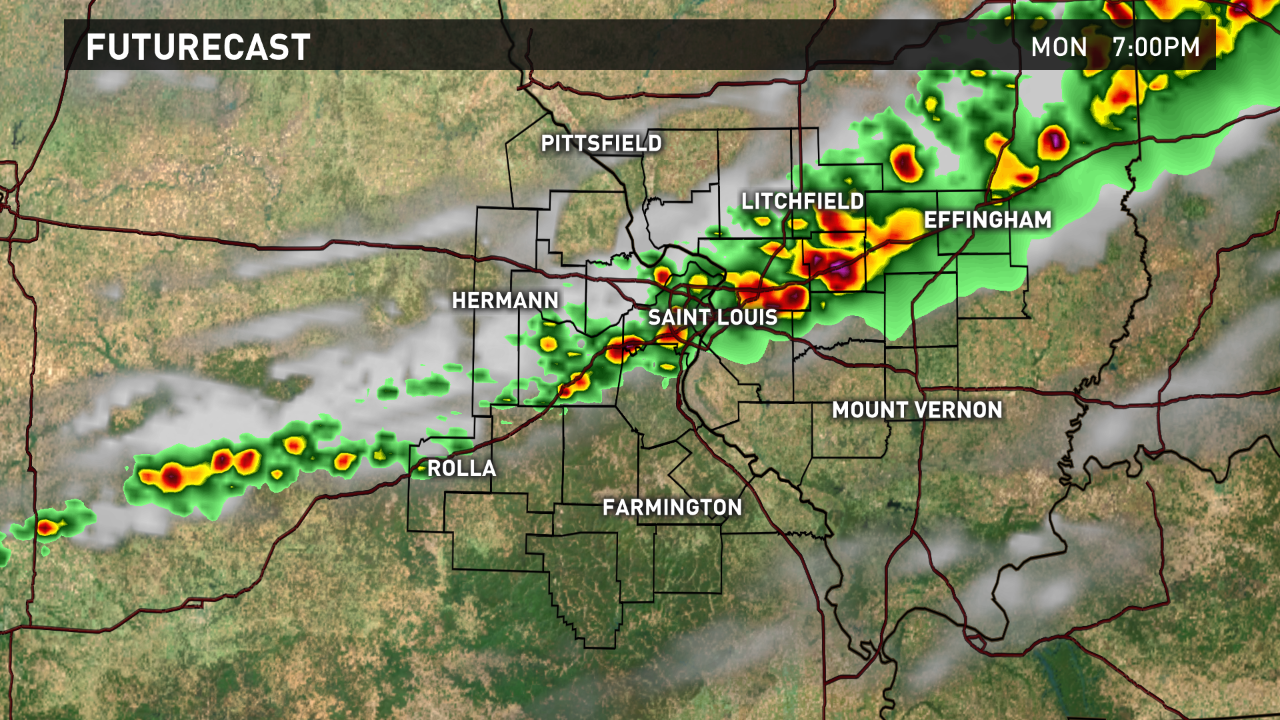 Expect the line of storms to reach the St. Louis metro area between 6-8PM, then track south into the overnight hours.
Most areas will be clear before dawn Tuesday, but the rest of the week will be marked by well below average temperatures in the 70s.
Stay with 5 On Your Side Weather for the latest updates.