St. Louis police opened an investigation following an officer-involved shooting Friday night.
Around 9:30 p.m. officers responded to the 2000 Block of 9th Street on a report of a robbery.
In a press conference, Police Chief Sam Dotson said officers were investigating the robbery where a cell phone was taken and eventually located three suspects. The suspects were seen leaving in one vehicle and then got into another vehicle, which was previously reported stolen.
The stolen vehicle was stopped by spike strips and the suspects fled near I-270 and New Halls Ferry Rd. Two of the suspects were taken into custody while the other one continued to run.
Officers tried to use a taser on the suspect, but it had no effect. According to Dotson, convicted felon 24-year-old Daryl Greer pointed a gun at officers. One of the responding officers then shot Greer in the lower body. Greer was taken to the hospital with non-life threatening injuries.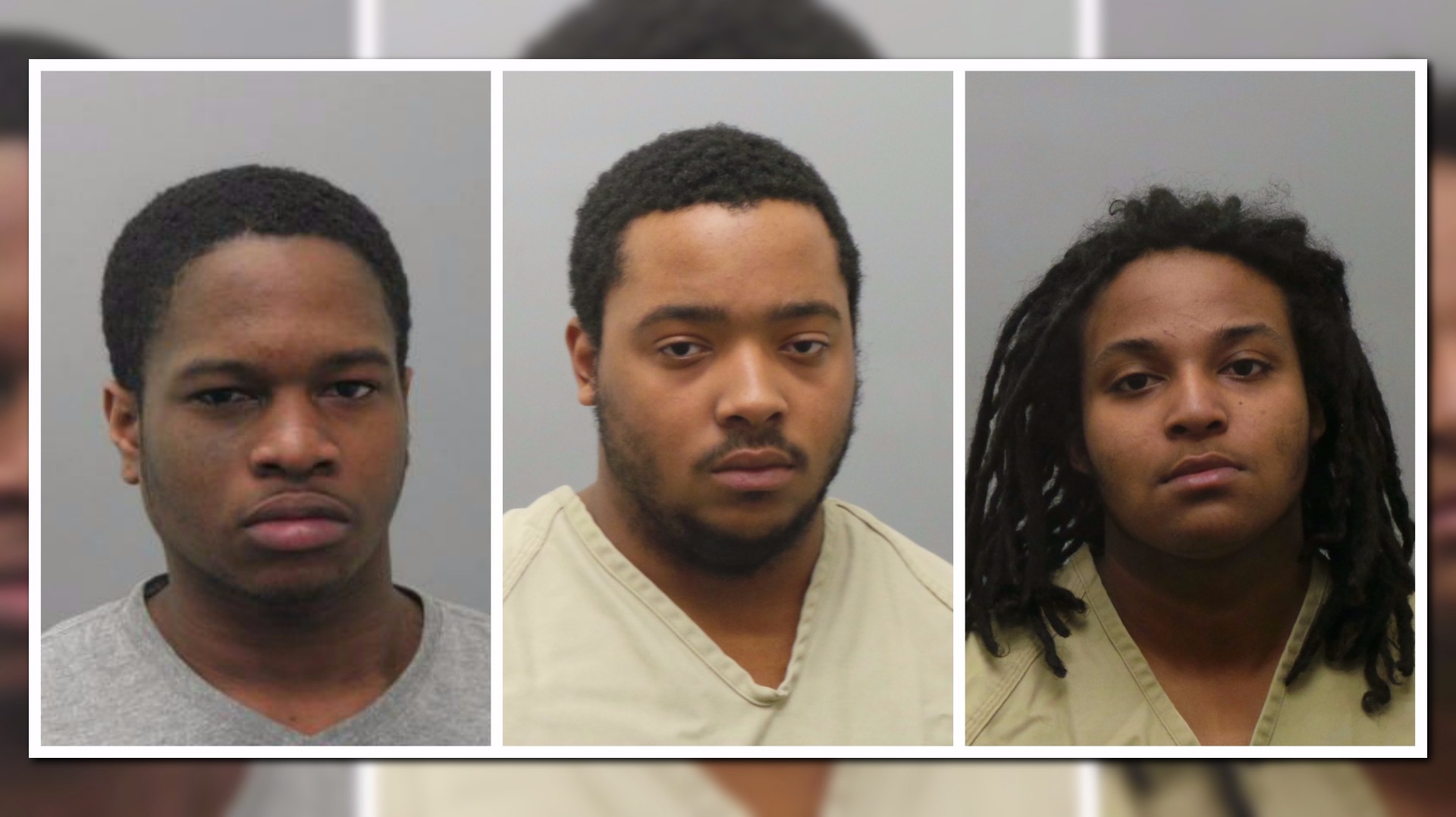 "The fact that a convicted felon on probation can get a gun in mind-boggling to me. We have to do better." Chief Dotson said.
The officer who fired his weapon is a nine-year veteran with the department and has been placed on administrative leave, which is standard.
No officers were injured during the incident.
The two other suspects taken into custody have also been charged with crimes.
Matthew Smith, 21, and Deviaughn Brett, 18, are both facing a tampering with a motor vehicle in the second-degree misdemeanor charge. Smith is also being charged with resisting arrest.
Greer, faces four felony charges several involving the gun police say he pointed at them. His bond was set at $200,000.
The incident is under investigation by the St. Louis County Police Department.
This is a developing story and we will provide more information as we get it.