KSDK -- It would appear that this is no longer the least snowiest season on record in St. Louis after our overnight dusting. The least snowiest season on record with 1.4" at was during 1953/1954. We will get the official report later today.
Additional snow showers will continue this morning with mostly light accumulations on grassy surfaces. Roads are mainly wet, but the elevated surfaces can be icy, especially if they haven't been treated.
The snow will diminish and shift south through the afternoon hours and skies will clear overnight.
As the snow moves out and skies clear Saturday night, temperatures will drop into the teens and lower 20s. This hard freeze will kill many of the flowers and buds on the early blooming trees. This could have a devastating impact on this year's peach crop in particular.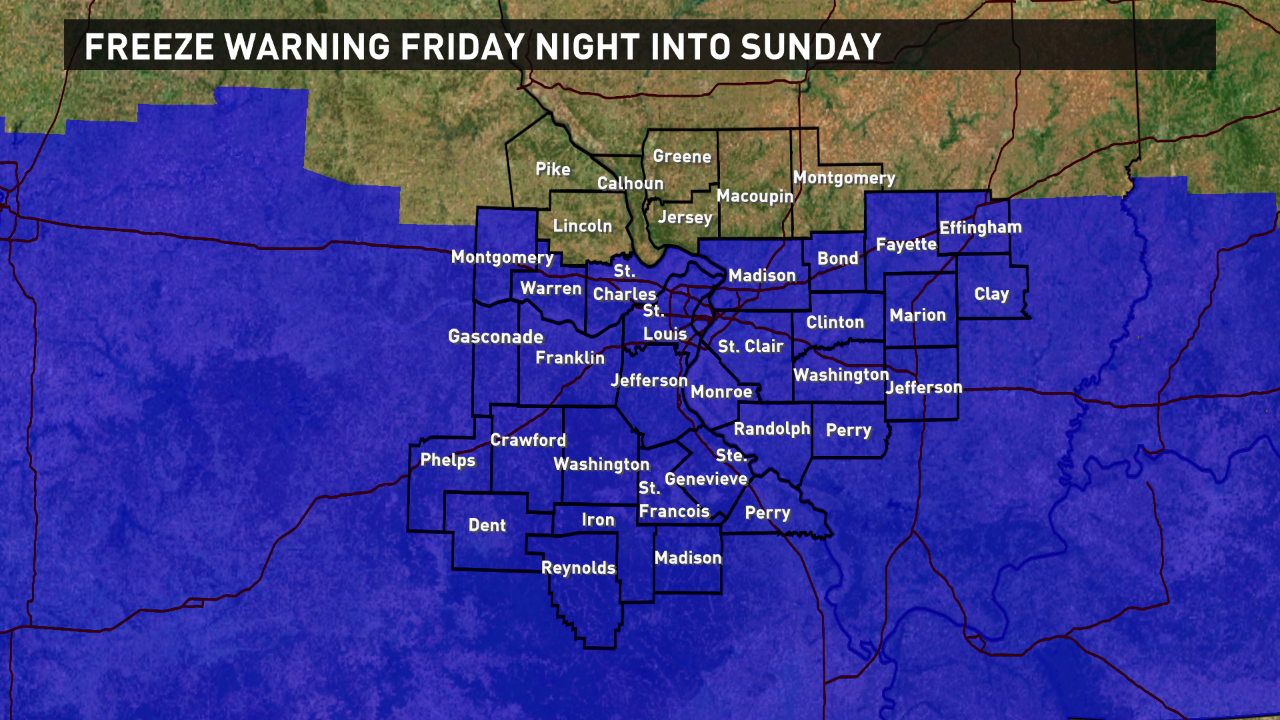 Spring flowering bulbs such as daffodils and tulips should survive the cold blast this weekend. It's a good idea to bring in any potted plants over the weekend.
Another fast moving system may provide another band of light snow for Monday, perhaps as early as the morning rush hour.
Related: Eckert's concerned about peach blossoms