That wind has a BITE to it this morning!
Unfortunately it sticks around most of today. Right now we have gusts up to 30 mph and that's dropping wind chills into the low 20s in some spots. We stay dry through the weekend, but it will cold both days, with highs in the mid-upper 40s today and tomorrow.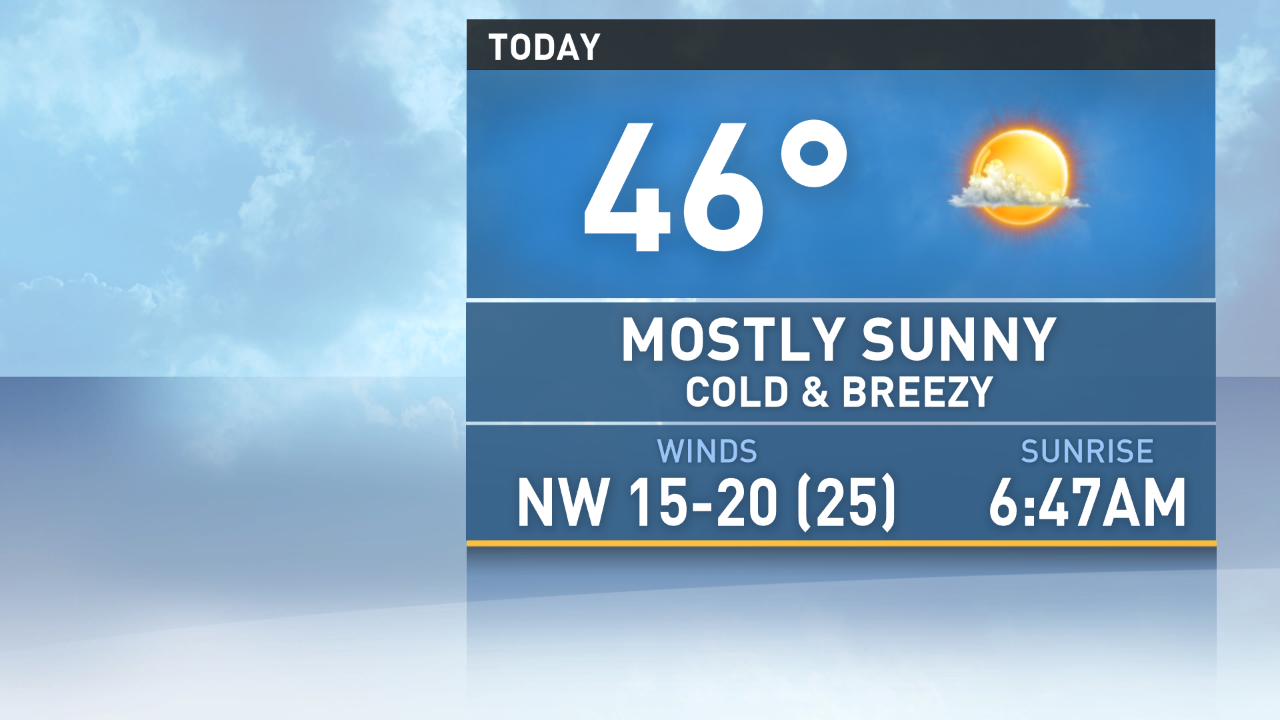 Gusty winds keep the wind chill in the 30s through this afternoon. Winds die down tonight, and with clear skies we should see overnight lows in the 20s, which is 10 degrees below average or so for this time of year.
Tomorrow is sunny and less windy.
We're pretty quiet until Tuesday when our next cold front arrives. Temperatures will be a bit warmer than over the weekend, so we're not looking at any wintry precip- just rain and possibly some thunder by late Tuesday afternoon into the evening.
We'll be dry by mid-morning Wednesday, just in time for Thanksgiving travel. Thanksgiving and Black Friday will be dry and seasonable, with temps in the mid-50s during the day.