It's been a busy night with storm damage reported all across Missouri.

In Wentzville, several mobile homes were damaged after a EF-1 tornado touched down at 11:51 p.m. and ended at 11:54 p.m.
Winds overturned homes inside a mobile home park near the corner of West Main Street and Hilltop Drive, injuring two people. Both suffered minor injuries. Ameren crews also discovered a significant gas leak, which led to the evacuation of all other residents in the park.
Pictures show an overturned home and an empty base with items scattered everywhere on the base.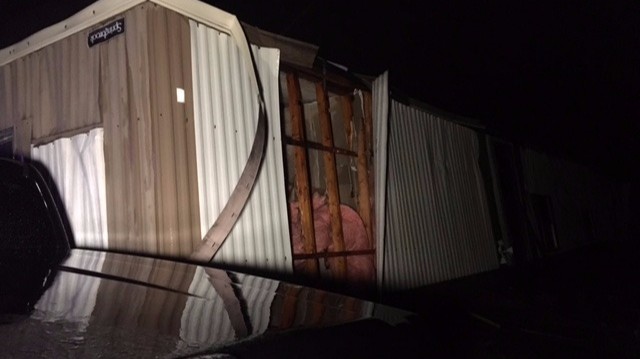 Near the damaged mobile home park, this house lost a good portion of its roof. Firemen busted the door open to see if anyone was inside, but luckily no one was inside.

Video: Wentzville home loses its roof
The storms also hit some businesses, including Wentzville Millwork.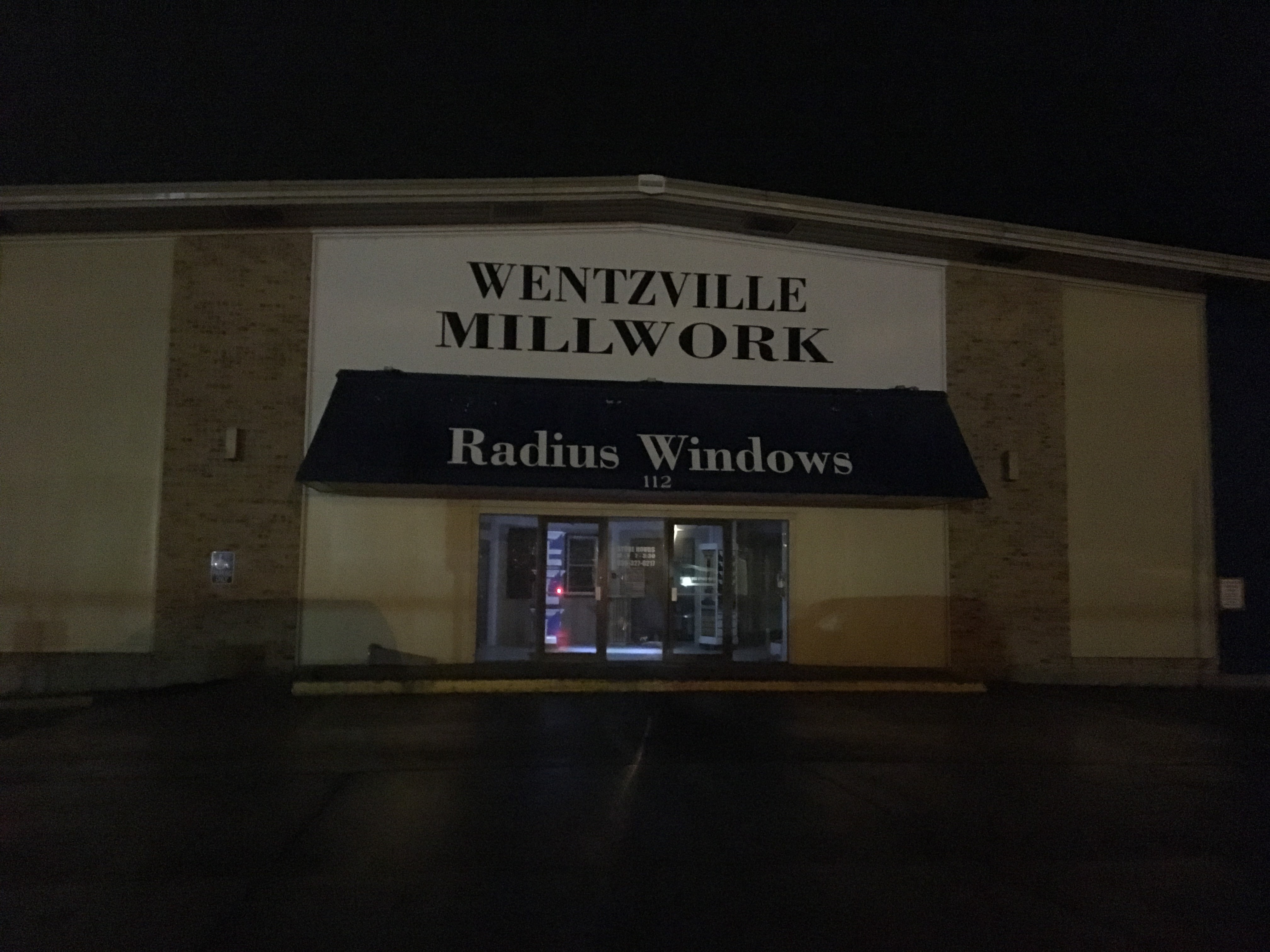 This is the back of Wentzville Millwork. There are also storage buildings all around. On top of the main building there is minor damage near the windows. The big white roof -- and all of these bricks -- are from their storage buildings.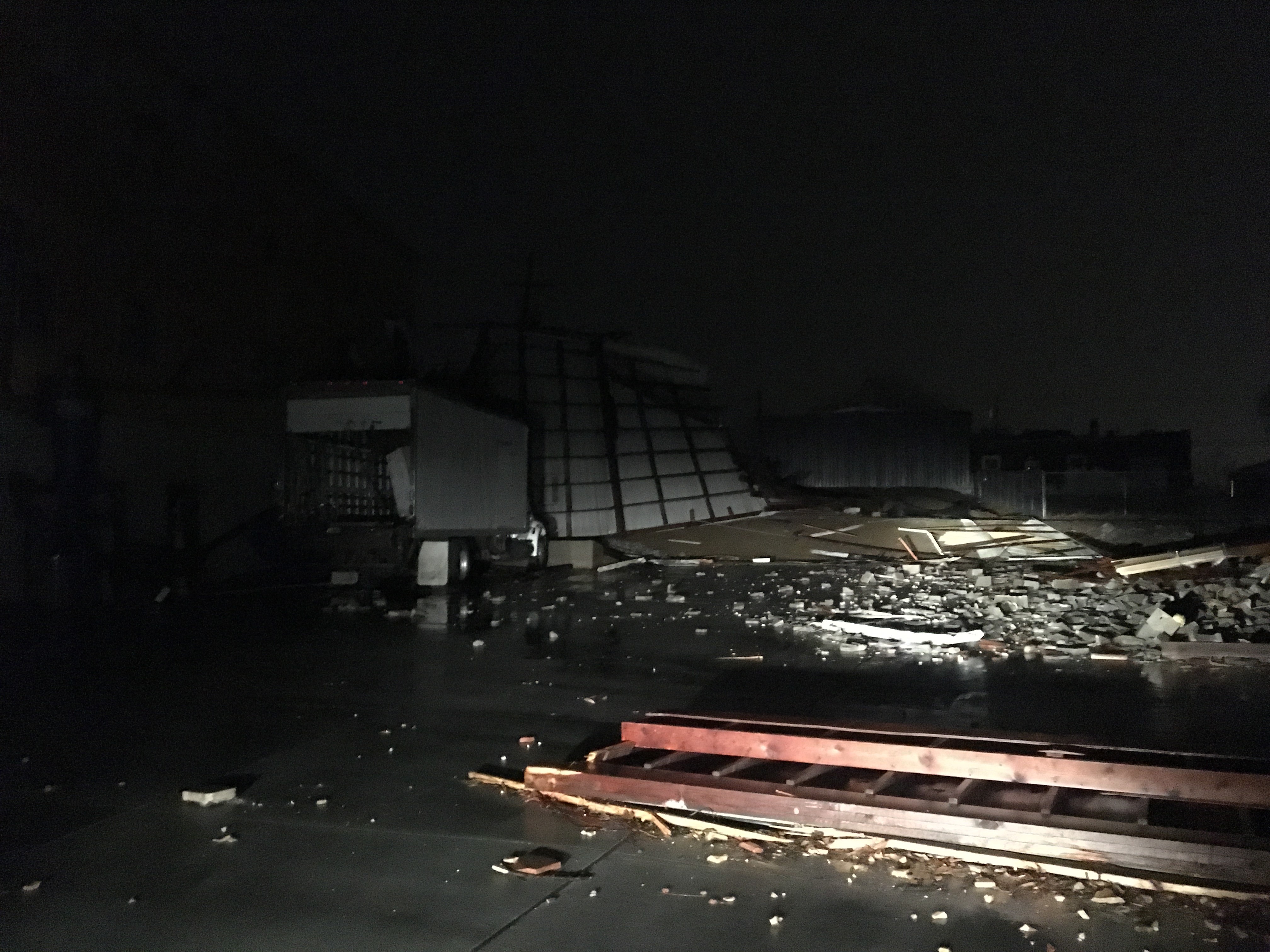 As of 5 a.m., Ameren Illinois reported around 5,700 outages, concentrated from Alton to Brighton to Staunton, and Ameren Missouri reported approximately 6,200 outages around the metro area.
Wentzville appears to be one of the harder hit areas along with portions of S. Louis County along Olive and Page Avenues from I-170 west to the Missouri River. Another area with concentrated outages appears to be in southern Jefferson county Missouri.