The students at Fox High School in Arnold brought their school spirit to the #5PrepRally early Friday morning.
Though their school color is red, many of the students were wearing pink in support of the Susan G. Komen Foundation for Breast Cancer Awareness Month.
They also had the chance to get a little revenge... After an attack ad hit the airwaves featuring some inflammatory secret footage showing Pat McGonigle doubting the Fox students' school spirit, a fathead of McGonigle got three pies to the eyeballs.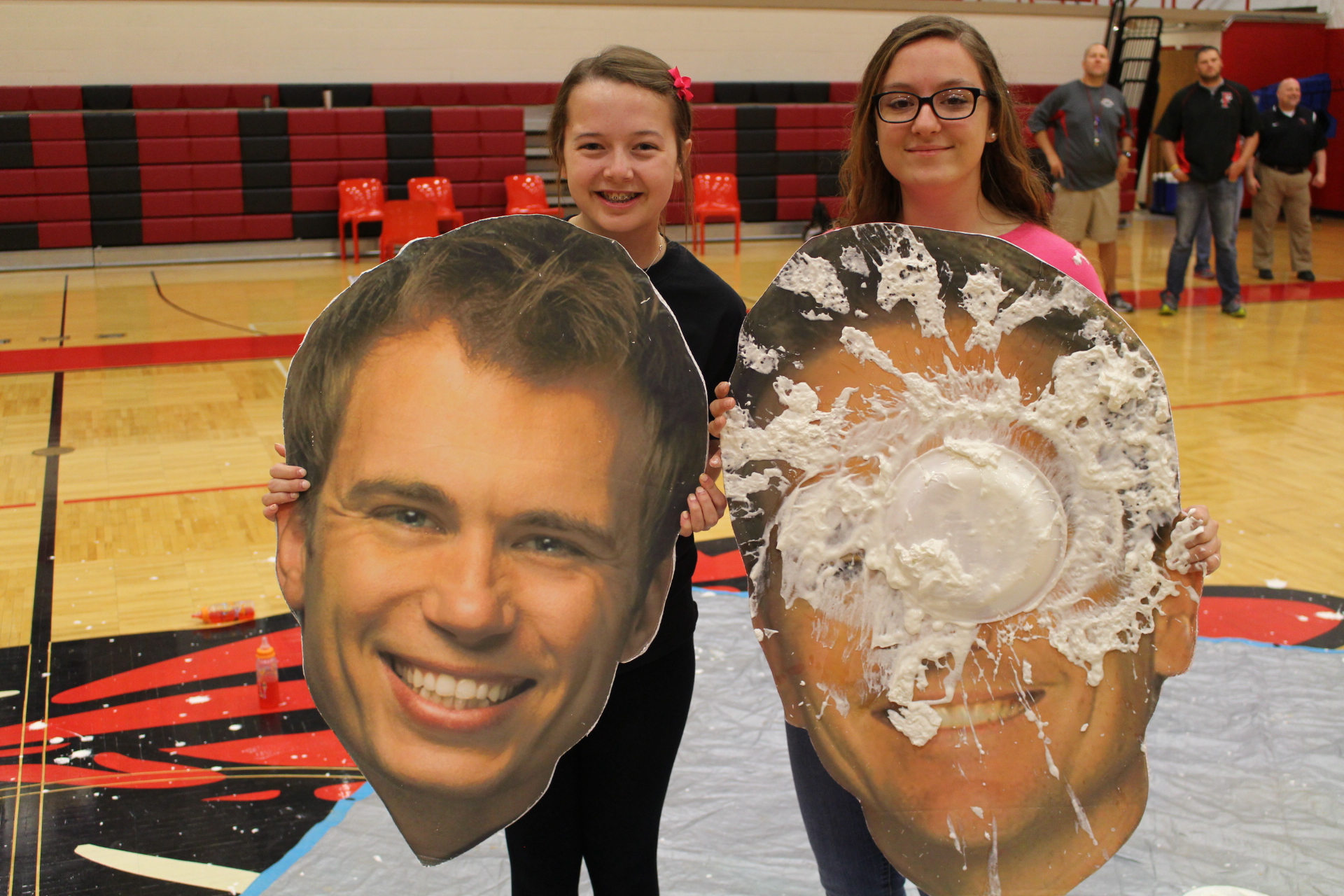 Plus, someone found some secret photos of McGonigle wearing Cubs gear... most likely from a period in his life that he'd rather forget.