After a beautiful start to Saturday, big changes are on the way by the evening into Sunday across the bi-state.
A low pressure system developing out over the Plains will push a complex of showers and storms across Missouri through the afternoon. Deepening moisture overnight will allow storms to be ongoing into Sunday, bringing the potential of localized flash flooding, especially west of St. Louis.
Showers and storms will be possible by evening, increasing overnight into Sunday morning. A few storms may be strong with gusty winds and small hail, but the main threat will be heavy rain. A marginal (low) severe weather threat exists for the far western portion of the Five on Your Side viewing area.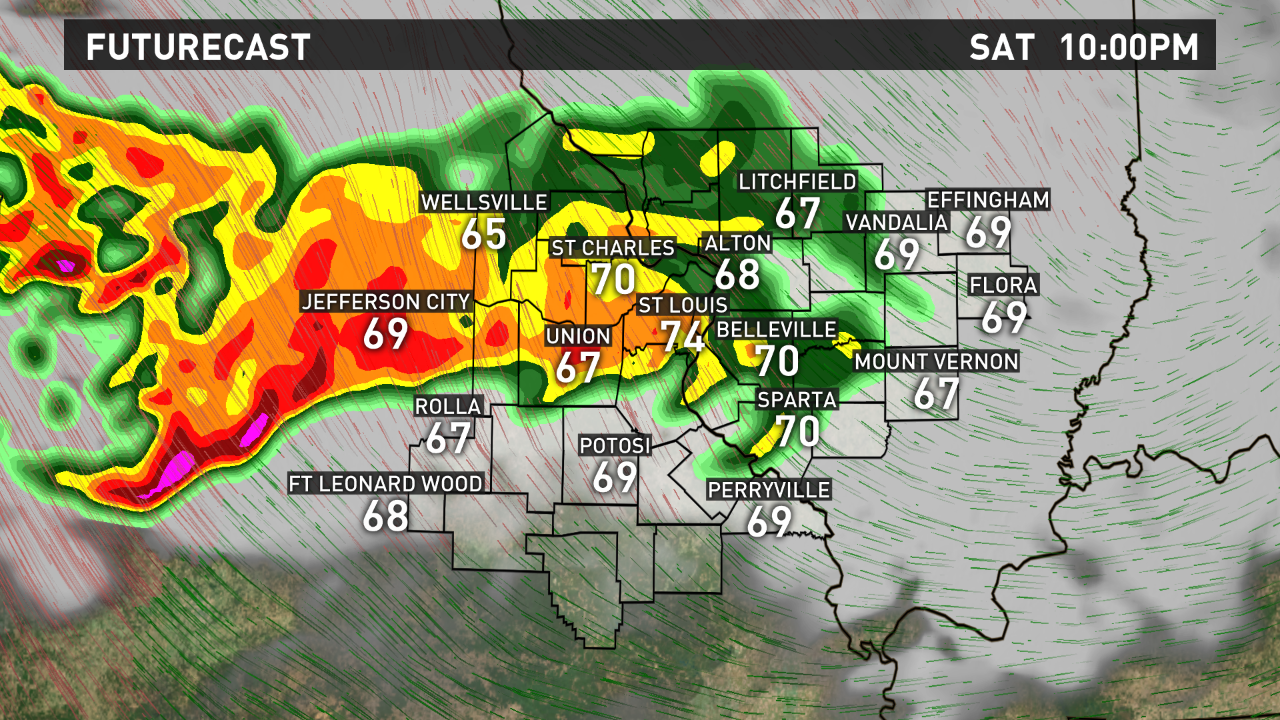 A Flash Flood Watch goes into effect Saturday night for Gasconade, Dent, Phelps, and Crawford counties in Missouri. Those counties and points west could see between 2-3" of rain between tonight and Sunday evening.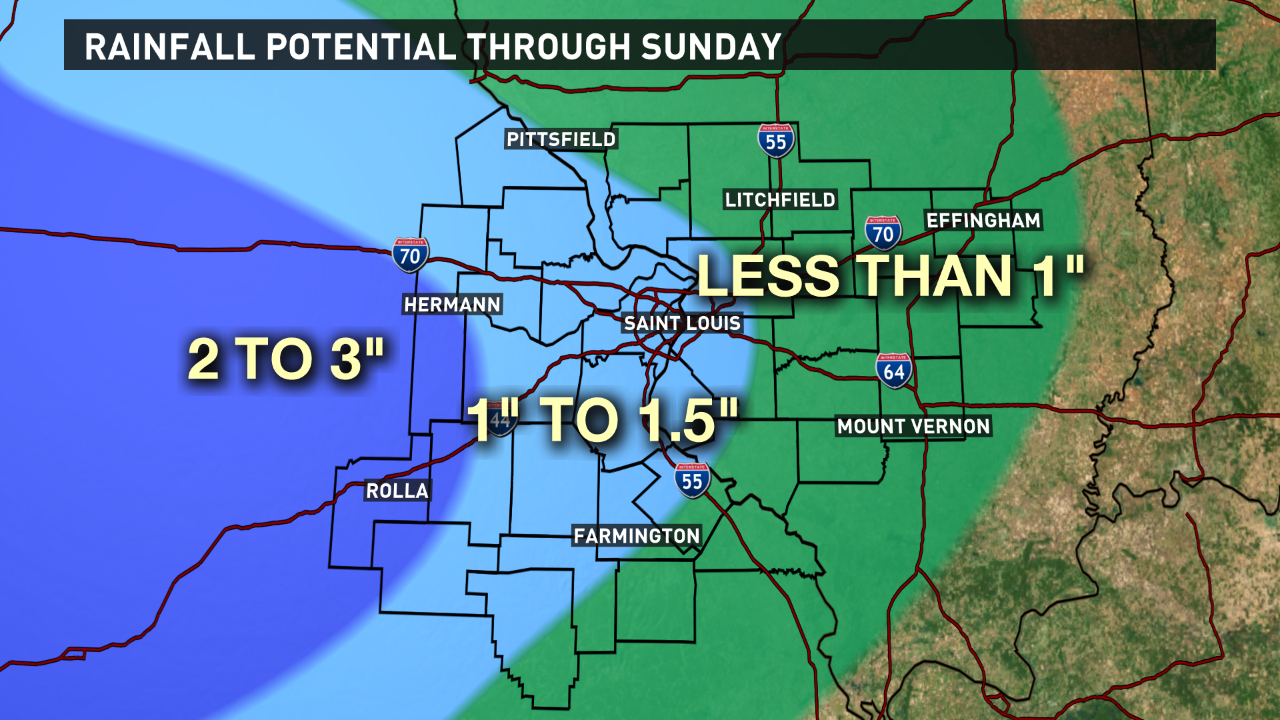 Farther east, the rain totals will be lower, but the chance of showers and storms will continue through Sunday. St. Louis could see between 0.5" and 1.5" of rain, with less than an inch expected on the Illinois side of the Mississippi River.
It's important to heed on the side of caution and never try to cross a flooded road or camp near a stream. Water can rise rapidly and it only takes a few inches to move a person.
Stay with Five on Your Side Weather for the latest developments.