It will take a little longer before all the surveying is complete, but yesterday's "Fat Tuesday tornado" left a path of destruction eerily similar to that of the infamous Tri-State tornado from back in 1925.
Experts agree that the Tri-State tornado was likely an F5 or EF5 equivalent. There was a continuous path of destruction 219 miles long, and 629 lives were lost.
Tuesday's tornado is so far believed to be a EF2 or EF3 from preliminary reports. The NWS continues to survey and determine how long it was on the ground, and how wide it was. It is believed that there were two fatalities with this tornado, one in Perry county, and another in a small town near the Illinois/Indiana border.
Additional survey work will determine if it was from a single tornado, or if there were a few tornadoes from the same cell that did the damage.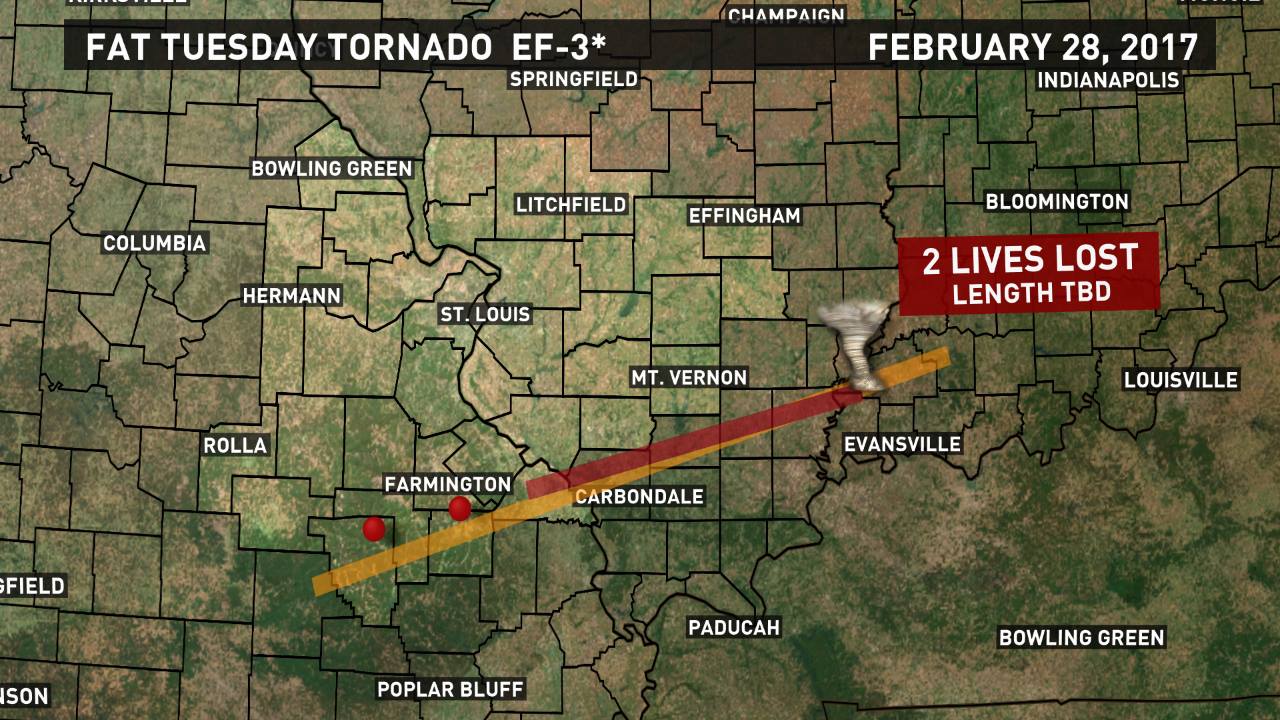 The red dots in this image mark where I clearly saw rotation on radar, and where warnings where issued. There may have been a touchdown or 2 out that way, but the red line marks where the tornado had touched down' and the path of reported damage from the storm as I tracked it through Illinois and into Indiana. The yellow line is the path of the Tri-State Tornado of 1925.
Our hearts break for the people picking up the pieces of their lives from this horrific event. 5 On Your Side is continuing to monitor developments and has crews in Perry County and the neighboring areas to keep you updated on the recovery efforts.