Severe storms are possible Saturday night with a very hot and humid air mass lingering over the bi-state region early on Saturday.
Showers from a decaying complex of storms will continue to diminish through late Saturday morning, leaving much of the area dry for the afternoon.
Depending on how quickly rain dissipates, we could have some afternoon sunshine, adding to the amount of instability already present.
A cold front approaches from the north and northwest Saturday night, with storms developing out ahead of it over central Illinois and northern Missouri by early evening.
Storms are expected to push into the northern and northwestern fringe of the 5 On Your Side viewing area sometime after 8PM.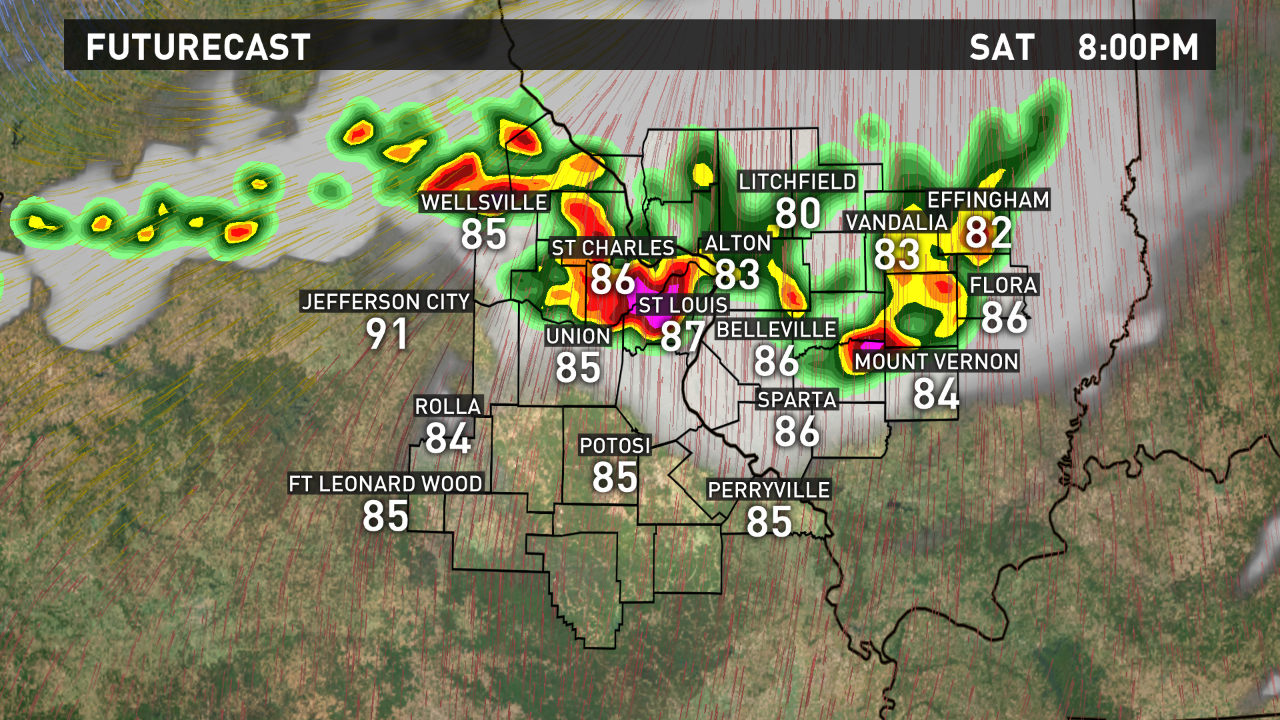 Depending on how quickly storms race south-southeast, the line of storms could approach the St. Louis metro by 9-11PM.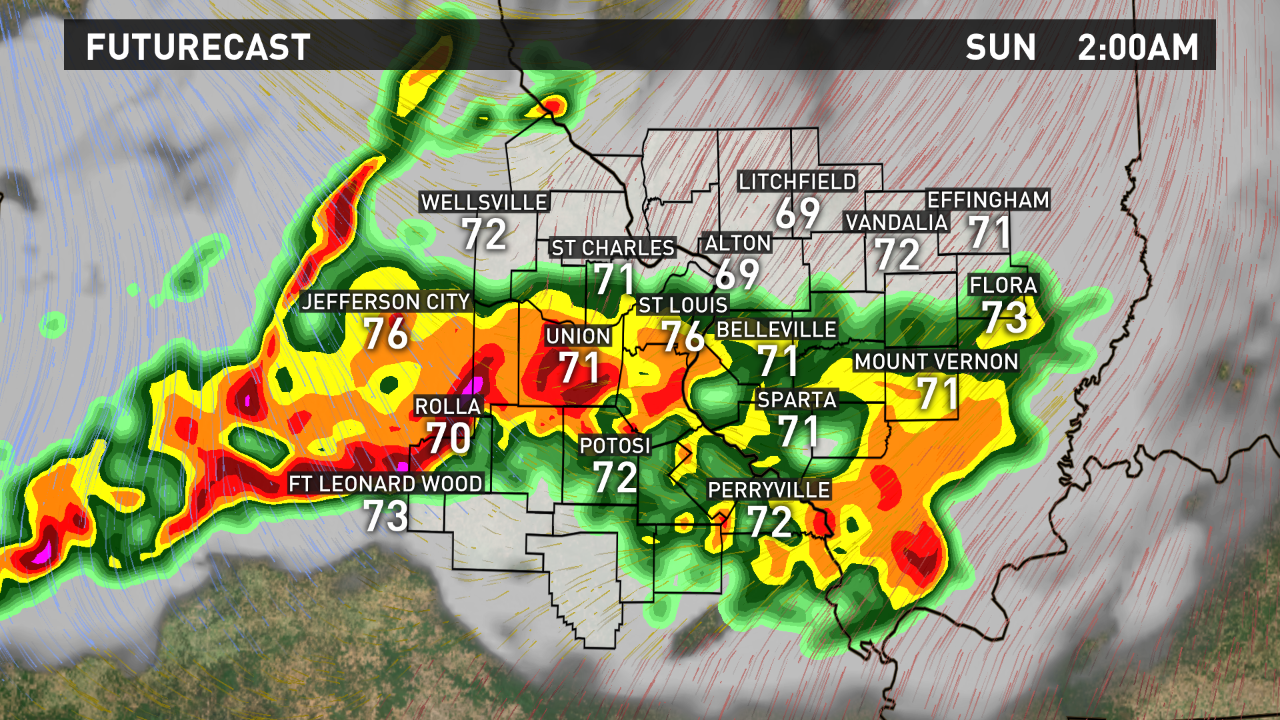 Damaging winds in excess of 60 mph are possible, with 1" or greater hail also on the table with storms that develop. The tornado risk is low for our region, but we can't rule out a quick spin-up tornado within or along the leading edge of the line.
Most storms will sink south by dawn, leaving us with just a few lingering showers Sunday morning. Much of Sunday is dry and cooler with gradual clearing by afternoon.
Stay with the 5 On Your Side weather team as this situation unfolds.