So you thought 97° in St. Louis was hot? Well, we're just getting started.
Parts of the St. Louis area will be under a heat advisory from 1 p.m. Monday until 9 p.m. Wednesday. Highs Monday through Wednesday will be back in the upper 90s. A high of 100° isn't completely out of the question.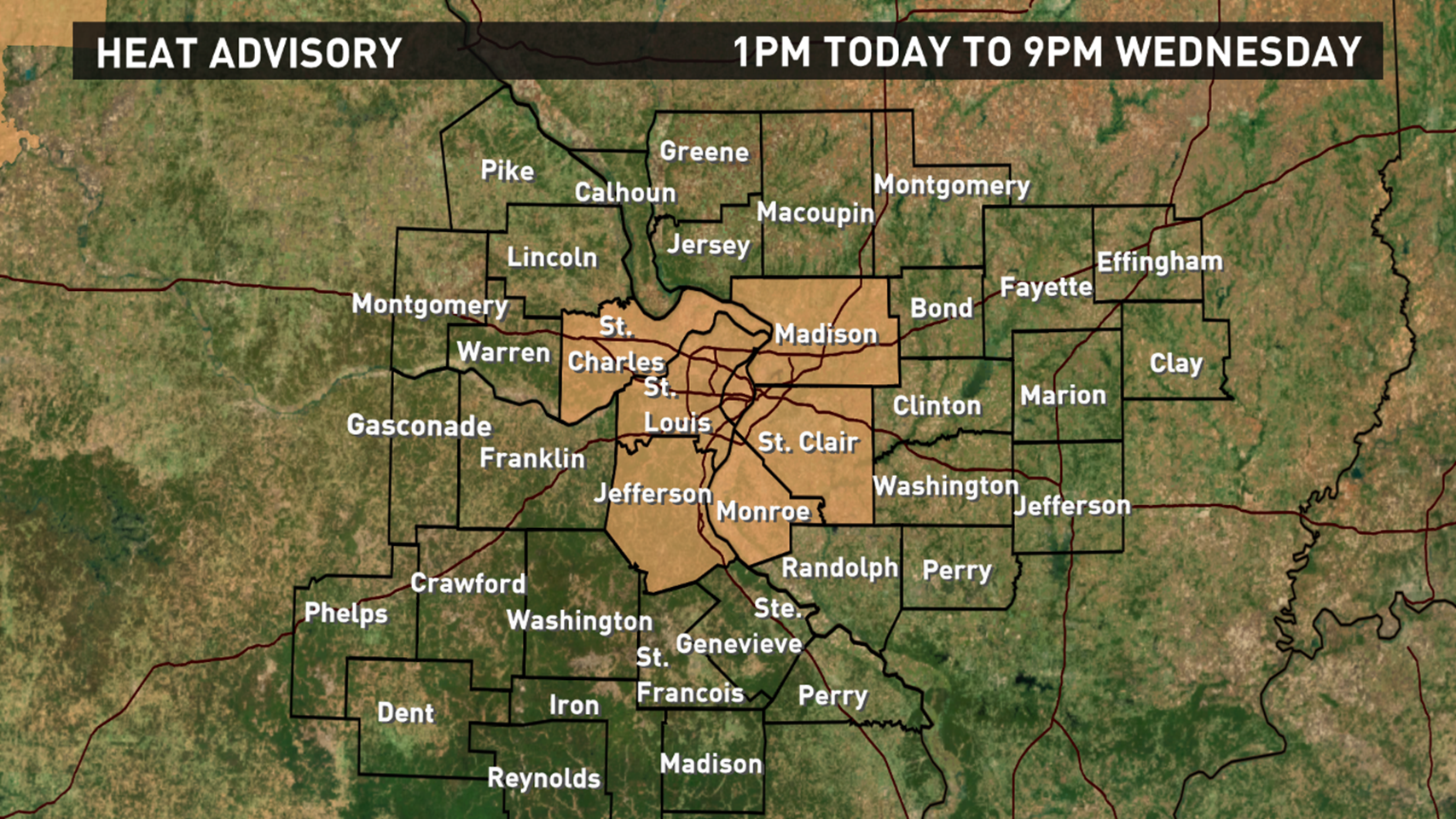 But the bigger problem over the next few days is the increasing humidity. Sunday's dew point temperatures were in the lower- to mid-60s during the peak heating hours, making it feel close to 100°.
Related: How to stay safe during hot temperatures
Monday should find afternoon dew points in the upper 60s to near 70°. Combined with a high near 97°, it will feel like it's between 100-105° for many across the region.
Dew points should climb into the lower 70s Tuesday and Wednesday. With highs near 98°, heat index values will likely climb above 105°. The situation can be very dangerous for people with health issues, and for those who may not have the means to find cooler conditions.
Remember to take it easy during this heat wave. Drink plenty of water, wear light colored loose fitting clothing, and check on older neighbors and friends. If you are able, you may be interested in helping others through CooldownStLouis.org.
We will have some relief by the end the of the work week as a cold front drops down through the region, bringing chances for showers and storms and returning temperatures to near normal.
Stay cool this week if you can, and check back for updates from the 5 On Your Side Weather Team.