O'FALLON, Mo. — There's some good news brewing from the folks at Good News Brewing in O'Fallon, Missouri.
Good News Brewing announced you can get street tacos to go with your beer at its coffeehouse, Alpha and Omega.
Apostle Street Tacos is now open inside Alpha and Omega.
You can get tacos from 11 a.m. to 8 p.m. Tuesday through Saturday and 11 a.m. to 6 p.m. on Sunday.
There will also be craft Mexican beers, including a pineapple mango habanero sour beer on the menu.
You can get a taco flight, which includes any three tacos with a side of tortilla chips and house made salsa for $11.25.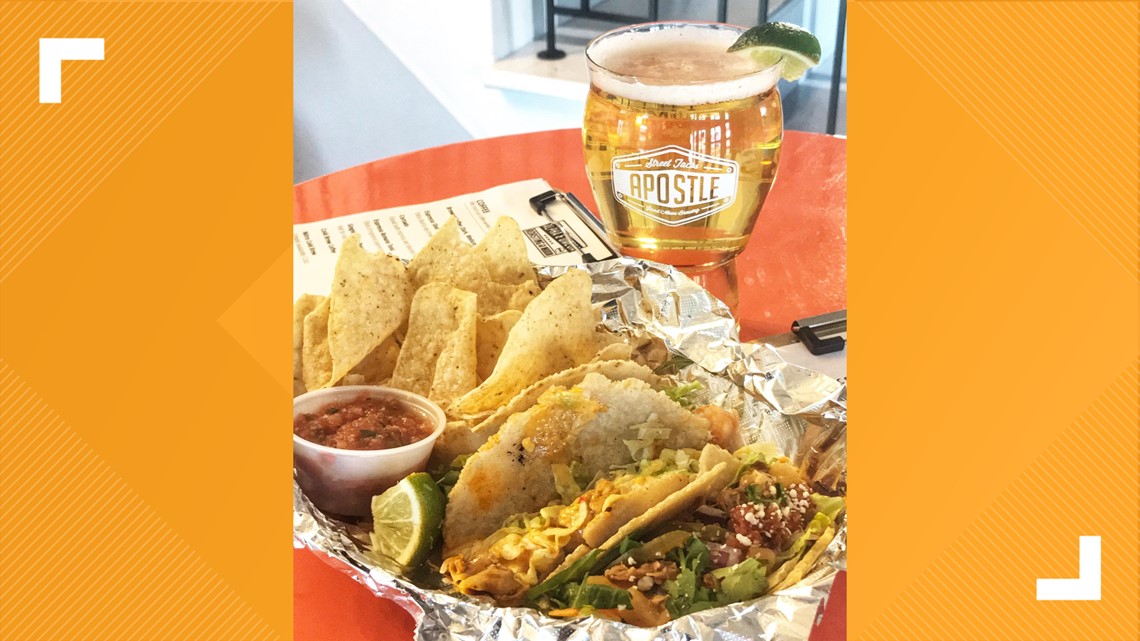 "We are doing something unique. You can still get your coffee drinks, lattes and now we have street tacos and beer," Dan Tripp said. "We are a brewery first and that was always our intention. We opened a coffeehouse so we could roast our own coffee to make it for our coffee stouts"
Good News Brewing first opened its brewery in 2017 and then it opened a coffeehouse down the street from its O'Fallon location... and now there's a taco spot inside its coffeehouse.
Apostle Street Tacos is located inside Alpha and Omega Coffee Roasting at 111 N. Main Street.
Good News Brewing also has a location in Defiance. For more information, click here
What's Cookin' in the Lou
Previous story on Good News Brewing: