The restaurant is set to open at 1450 Beale Street on Wednesday.
It will open at 4 p.m. on its first day, then it will be open from 11 a.m. to 10 p.m. Tuesday-Sunday. The restaurant said it plans to extend its hours eventually.
The founders, Brandon Holzhueter and Brad Merten, are also the owners of Narwhal's Crafted, which opened in 2016. Daniel Sammons will serve as the chef for the new nacho restaurant.
"Loaded has been a long time in the making, and we're beyond excited to finally be opening up at Streets of St. Charles," stated Holzhueter. "Having Narwhal's next door, we know this area well and we think the Loaded concept is going to be a perfect fit – adding a fast-casual option to the development while maintaining the level of quality that brings patrons to Streets of St. Charles."
The location isn't just right next door to Narwhal's, there's also a pass-through window between the businesses.
"Loaded is a great 'food partner' to Narwhal's, and the pass-through window is a nice bonus," Merten said. "Our goal has always been to pleasantly surprise people with Loaded, and now that showtime is finally here, we couldn't be more excited."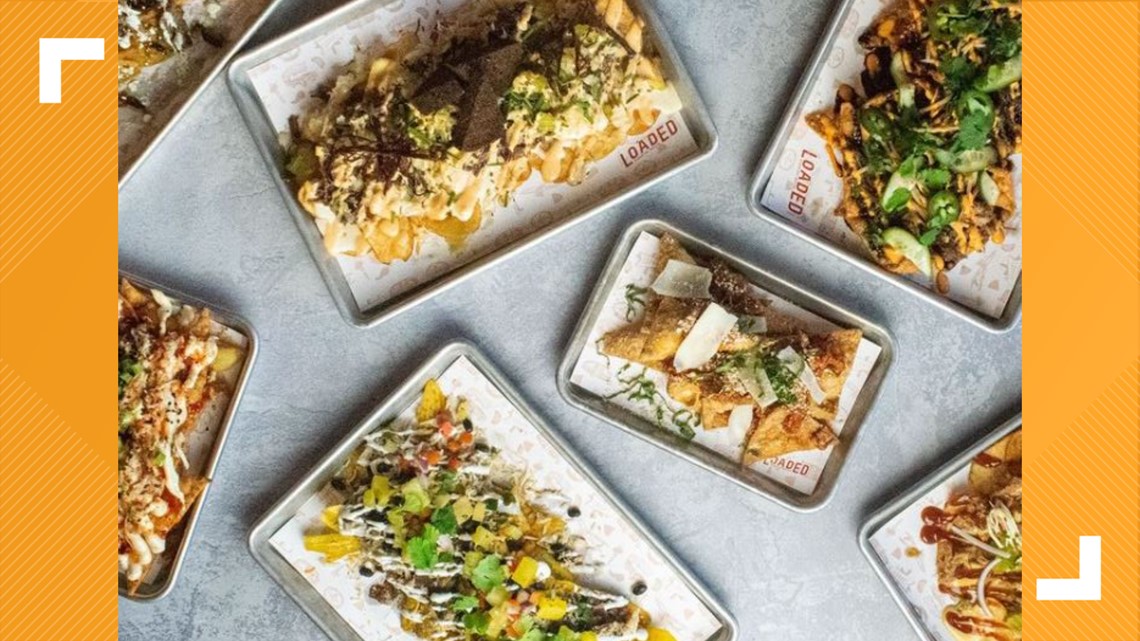 "The menu will take a thoughtful approach and create unique spins on all types of cuisine that may be familiar but doing it in nacho form," Merten said in September 2019.
The appetizer menu features a St. Louis staple – toasted ravioli, but in nacho form. It also includes crab rangoon and sweet corn nachos.
The entree menu features several kinds of nachos like barbeque pork and chicken, banh mi, Cajun, Mediterranean and Jamaican jerk nachos.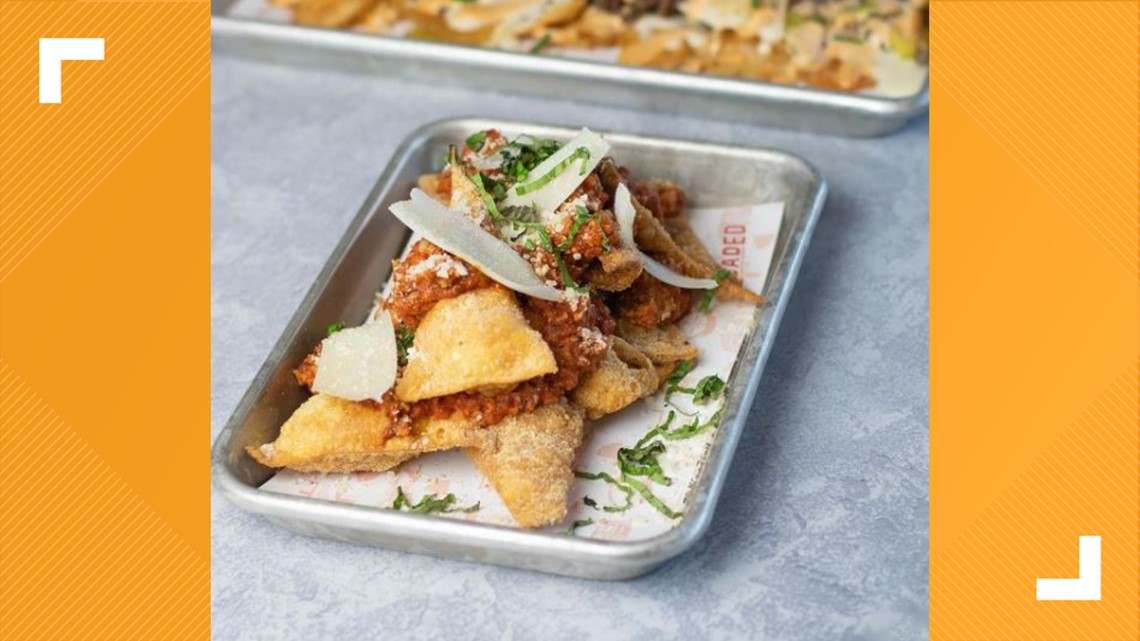 Due to COVID-19, Loaded Elevated Nachos is asking guests to practice social distancing, wear face masks when not seated at a table and limit party size to six or fewer.


What's Cookin' in the Lou