AFFTON, Mo. — Thirty St. Louis-area food trucks have signed on as members of Missouri's first food truck garden.
9 Mile Garden will open this spring in Affton.
The number of food truck members allows for each vendor to provide service two days per week, ensuring a wide variety of dining options for visitors, a press release said. Vendors will also participate in special events at the garden.
The inaugural food truck lineup at 9 Mile Garden includes: Balkan Treat Box, Farmtruk, Seoul Taco, Guerilla Street Food, Doggie Mac's, Sugarfire 64, Essentially Fries, Wok and Roll, The Saucy Iguana, Ukraft, Truckeria Del Valle, Burgers STL, Wayno's, Blues Fired Pizza, Spud Shack, The Crooked Boot, Honest to Goodness, Sedara Sweets, Zia's On The Hill, Super Smokers, CJ's Deli, Tastebudz Express, Heavy Smoke BBQ, Fire & Ice Cream Truck, Truck Norris, Scoops & More, Poptimism, Graze, Smokey's Q, and Twisted Tacos.
Guest trucks from across the country will make appearances from time to time, as well.
"We're both excited and honored to have such a stellar lineup of trucks at 9 Mile Garden," said 9 Mile Garden Managing Partner Brian Hardesty. "We're bringing the best of the local food truck scene to our visitors, as well as providing a dedicated place for trucks to serve their food and grow their businesses."
"Farmtruk is proud to be part of this core group of trucks at 9 Mile Garden," said Farmtruk owner Samantha Mitchell. "This is so exciting for our city because it will provide a stable place where people can go to find their favorite trucks. Major cities all have food truck parks like this; it's a progressive move for St. Louis."
"This is the future of food trucks in St. Louis," said Bryan Scott, owner of Doggie Mac's. "It's the kind of thing I envisioned when I opened my truck, and it's what will drive the popularity of food trucks over the top in St. Louis. We all enjoy having a variety of foods in one place, and when you add in the opportunity to socialize and gather as a community, it's a game-changer for our city. There's nothing like it here."
Six days a week, 9 Mile Garden will have a daily rotation of St. Louis' best and most beloved food trucks open for lunch and dinner services. There will be a jumbo screen for outdoor movies and to live stream sporting events. Additionally, a permanent stage will play host to local and national entertainers sharing like music and performances.
9 Mile Garden will also be dog friendly.
"Our vision is to create a destination where people from around St. Louis and beyond come together to enjoy food, entertainment, and community in a family-friendly environment," said Brian Hardesty, managing partner of 9 Mile Garden. "By creating a daily food truck destination, we are also investing in the economic stability of our local food truck scene, delivering crowds of hungry diners to the doors of the chefs and food makers who continue to drive innovation and opportunity in our local culinary scene."
The park grounds can be rented for private events such as weddings, corporate events, fundraisers, reunions and more. Complete with all the amenities for your next event: food trucks, movie screenings, live music and more.
It'll be located within Affton Plaza at 9375 Gravois Road.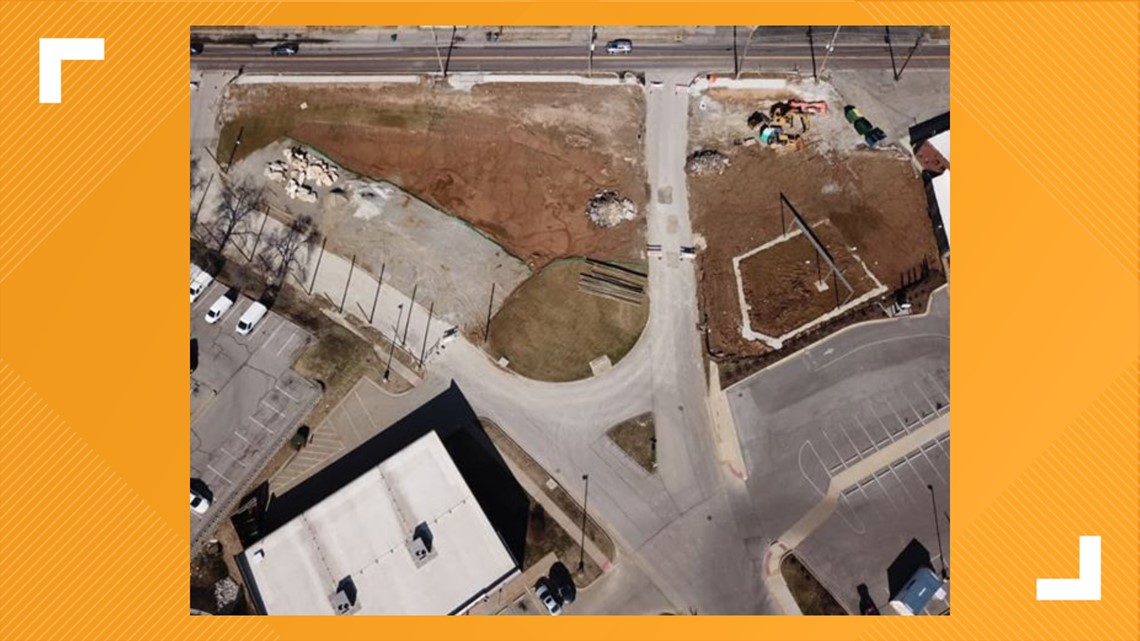 What's Cookin' in the Lou