ST. LOUIS – If you're in the mood to indulge in one (or 12) delicious doughnuts, you came to the right place.
St. Louis is filled with amazing barbecue, gooey butter cake and other delicious treats but we wanted to know where you could find the best doughnuts.
So, we took our question to the people, and they were full of great recommendations!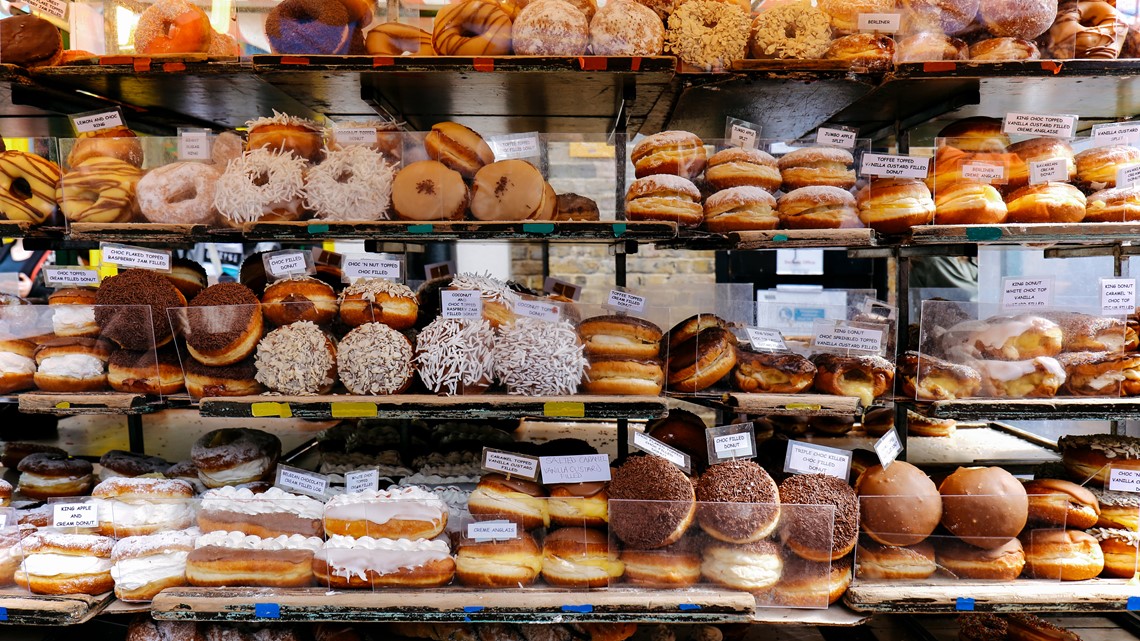 Best doughnut spots in St. Louis
Old Town Doughnuts – Florissant
Old Town Doughnuts in Florissant takes home the crown for the number one place to get doughnuts is St. Louis, according to our Facebook followers.
"Old Town Doughnuts in Florissant! No other place is even close," said Chris Ferrell.
"I will drive from the south side to get them!! They're open 24/7 and they're always fresh!!!!" said Randi Cory.
"I never liked doughnuts, but had one of these and can't believe how good they are," said Renee Radtke LaZear. "Everyone should try them. THE BEST EVER!"
Old Town is a family owned business and has been serving up delicious dones for more than 30 years.
The spot offers a variety of flavors and doughnuts of all shapes and sizes. Apple fritters, strudels and turnovers are also a part of the menu.
Click here for more information on the menu, hours and locations.
Donut Drive-In – Lindenwood Park Neighborhood
Donut Drive-In takes second place in our list of best doughnuts in the Lou!
Donut-Drive in is on Chippewa Street and is described as an "unpretentious bake shop serving up donuts, eclairs and other old-fashioned baked treats" on Google.
The love for Donut Drive-In runs deep in St. Louis.
"Donut Dive in.... best in the country!!!" said Paige Osiek.
"Donut Drive-In. Hands down the Best in St. Louis," said Jason Nosser.
The doughnut spot is open from 5 a.m. to 10 p.m. Tuesday-Thursday, 5 a.m. to 12 a.m. Saturday and Sunday and it is closed on Mondays.
Click here to visit the Donut Drive-In Facebook page.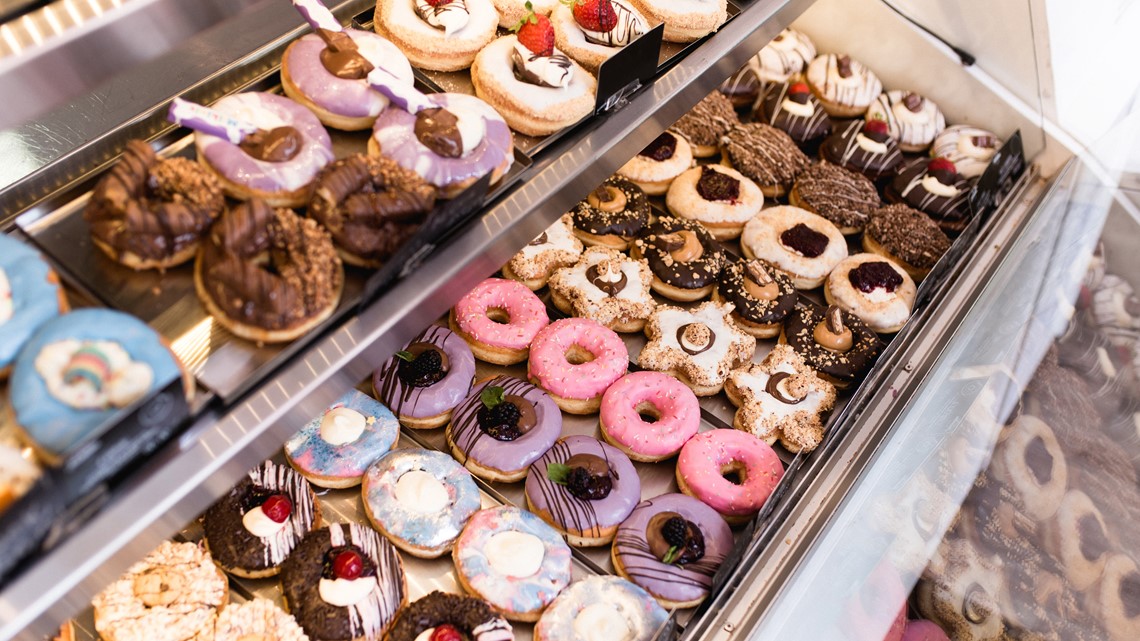 Donut Stop – Lemay
The third spot to make our list is the Donut Stop in Lemay!
The Donut Stop is a family business and was founded in 1953. The shop has locations in Lemay and St. Charles.
"Donut Stop on Lemay. Scrumptious!" said Mike A. Boyle.
"The Donut Stop! Lemay Ferry Rd... amazing cheesecake donuts... all the donuts!" said Sara Ann Stroup.
The Donut Stop offers a variety of doughnuts from cake and yeast doughnuts to birthday doughnuts. The spot also offers cinnamon rolls, fritters, crème horns and fried pies!
Click here for information on hours and a closer look at the menu.
Tony's Donuts – Maryland Heights
Another family owned business, Tony's has been around since 1995.
On its website, Tony's refers to itself as a café instead of just a doughnut shop because the place offers other pastries, smoothies and sandwiches in addition to doughnuts.
"Tony's Donuts hands down best in town," said Tony Russo.
The menu is massive, offering several different kinds of doughnuts along with muffins, cakes, bagels and other goodies! The place also offers catering for events.
Tony's has locations in Maryland Heights and Hazelwood.
World's Fair Doughnuts – Southwest Garden Neighborhood
And last, but certainly not least, World's Fair Donuts on Vandeventer Avenue.
World's Fair Doughnuts is described as a small mom and pop spot that is "a popular place for donuts, fritters and coffee."
"World's Fair Doughnuts. All other answers are wrong," said Jen Doute.
But if you're thinking about going there for your doughnut fix, make sure you have some cash with you because that's all they accept.
World's Fair Doughnuts is open from 4 a.m. to 6:30 p.m. Monday – Friday and from 4 a.m. to 3 p.m. Saturday and Sunday.
Click here to visit World's Fair Doughnut's Facebook page.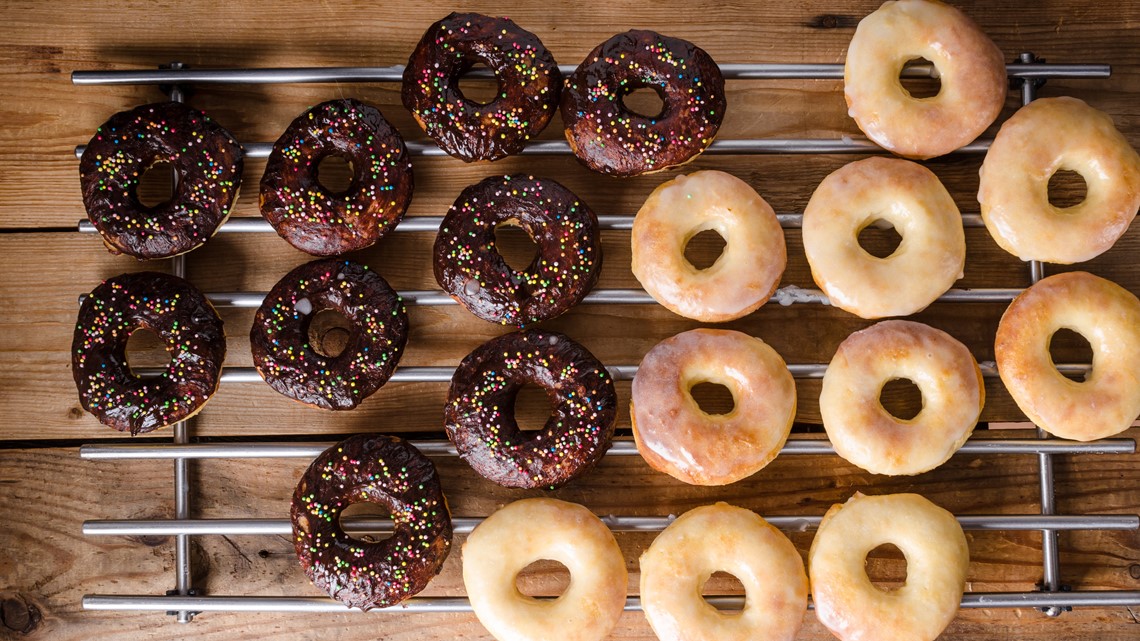 Other spots to check out