ST. LOUIS — As the coronavirus pandemic continues, it can be a concerning time for business owners.
Discover launched a program earlier this year to help make things a little less stressful for some restaurants. A St. Louis area food truck was chosen to receive $25,000 as part of Discover's 'Eat It Forward' program.
The Crooked Boot announced on Tuesday that it was a recipient of the program. The food truck is known for its unique southern creole cuisine with creative eclectic fusions.
"This year has been full of TEST, LESSONS, BLESSINGS & STRUGGLES. However we remained faithful, consistent, optimistic, & learned to adapt to curveballs," The Crooked Boot said on social media. "I can not even begin to express my gratitude. Thank you to ALL OF YOU that continued to NOMINATE us and TAG US AND RIDE SOOOOOO HARD FOR US‼️ THANK YOU THANK YOU THANK YOU‼️ We promise to continue to bring you all NOTHING BUT THE BEST‼️May God's favor continue to be upon us so that we may come to us to bless you all‼️"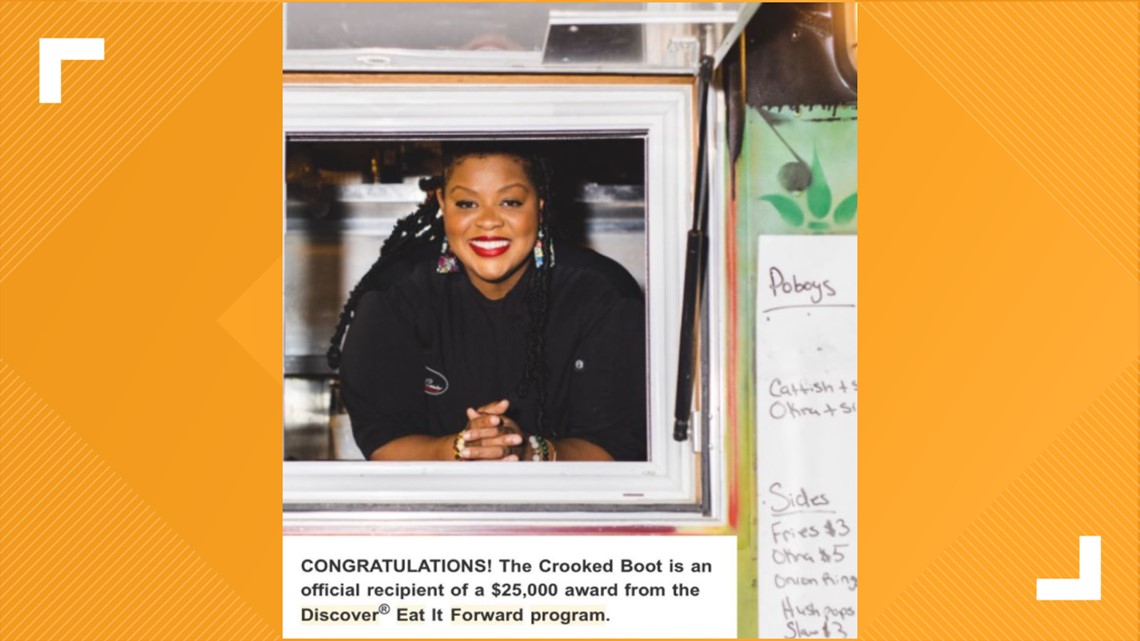 WHAT'S COOKIN' IN THE LOU