ST. LOUIS — Tina Turner, the "Queen of Rock and Roll" who got her start in St. Louis, has died at the age of 83.
Turner moved to St. Louis at age 16. She graduated from Sumner High School in St. Louis and formulated much of her career in East St. Louis clubs. She was known as Ann Bullock in a Sumner High School Yearbook picture from 1958.
The unstoppable singer and stage performer died Tuesday after a long illness at her home in Küsnacht near Zurich, Switzerland, according to her manager. She became a Swiss citizen a decade ago.
Here's how the St. Louis community reacted to the news:
"We mourn the passing of St. Louis legend Tina Turner with some of her best performances. Over the next week, we will showcase seven of our favorites, including this one.
In 1958, legendary St. Louis DJ Mitchell "Gabriel" Hearns released a recording of Ike Turner performing his original song "Boxtop." Recorded in Ike Turner's basement in East St. Louis, the song was the first recording ever made of Tina Turner, at the time credited as "Little Ann." A little bonus—the track's guitar is provided by St. Louis blues legend Bennie Smith!"
Saint Louis Public Schools
"All of us at Saint Louis Public Schools are remembering the legendary musician and Sumner High School alumna, Tina Turner. She was known as Ann Bullock when she graduated from Sumner back in 1958. (Her full name was Anna Mae)
The heights she reached as a musician and songwriter go beyond simple fame. She is a legend and an icon. It brings pride to all of us at SLPS who get to claim her as "one of ours." While most of us never had the opportunity to meet her, we all feel as if we know her a little bit. Her music has been a soundtrack for our lives."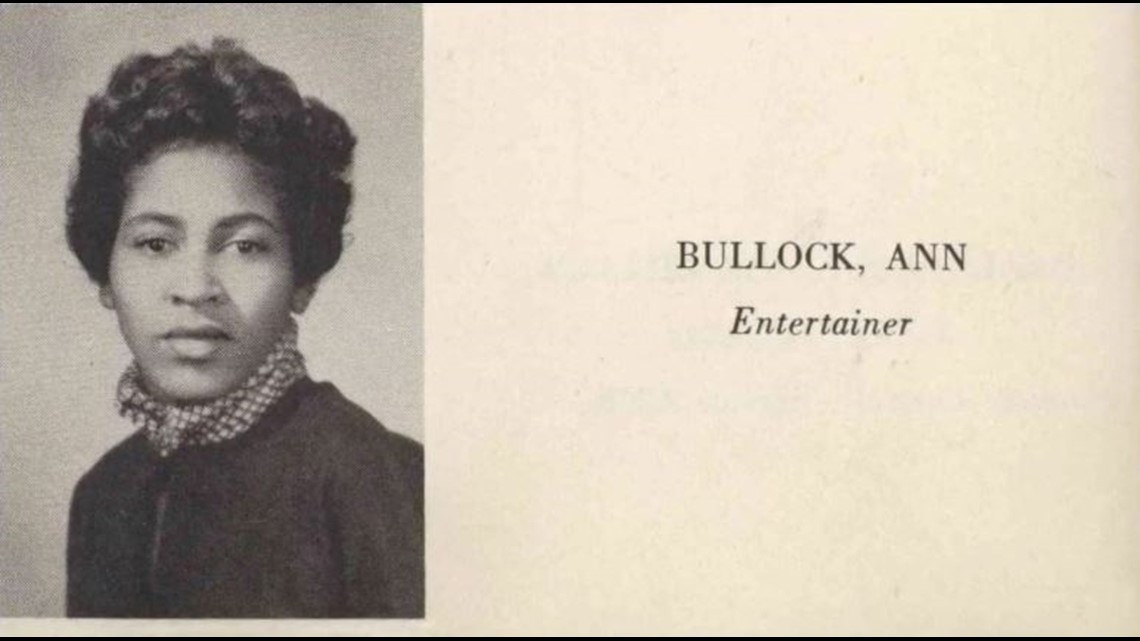 The Fabulous Fox Theatre in St. Louis is set to perform "TINA - The Tina Turner Musical" from Nov. 14-26, 2023.
They shared the following statement on their Facebook:
"A St. Louis legend. We look forward to celebrating her life and honoring her legacy when Tina Broadway plays at the Fabulous Fox next season."
"Tina Turner was an icon in every sense - her powerful voice and electrifying performances have and will continue to stand the test of time. Her passing is a great loss, but her legacy will forever be felt across the music industry and by millions of fans and artists."
St. Louis Mayor Tishaura Jones
"Long before there was Beyoncé, there was Tina. From Sumner High School to Club Imperial to sold-out concerts across the globe, Tina Turner's undeniable voice and talent brought people together. Tina was musical royalty, a trailblazer, and a force to be reckoned with - no matter the odds or obstacles in her way. She cemented St. Louis' place in rock and roll history, and we cherish her legacy.
"We pray for her loved ones and admirers while celebrating everything the Queen of Rock and Roll has done to shape our city and the music industry as we know it today."