ST. LOUIS —
KSDK Show Me St. Louis / Toys for Every Budget
Madeleine Buckley, Associate Editor, The Toy Insider
MÜSHMEEZ MEDIUM (BEVERLY HILLS TEDDY)
The ultimate tactile plush!
Soft, moldable, stretchable plush
Cute characters with fun colors and unique materials
Available: Claire's, Target, Walmart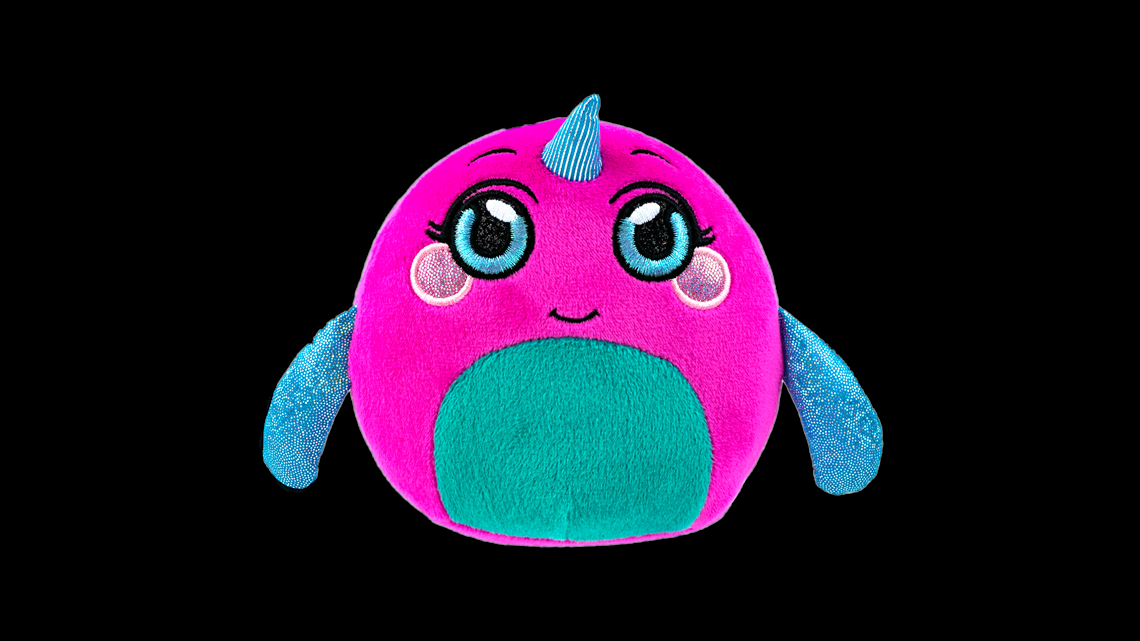 THOMAS THE TANK ENGINE ACTIVITY PIT WITH BALLS (SUNNY DAYS ENTERTAINMENT)
Kids can get all the fun and playful action of a ball pit right in the middle of the living room or backyard with the Thomas the Tank Engine Activity Pit with Balls.
This adorable ball pit is big enough for multiple Thomas fans to play together and features two different scenes of Thomas & Friends puffing along the tracks. It comes with 20 soft, air filled balls.
The top of the ball pit features a train track where kids can race and play with their favorite Thomas the Tank Engine vehicles.
Parents will love the hassle free, pop-up design for easy storage and quick assembly.
Available: Amazon, Sears, Kmart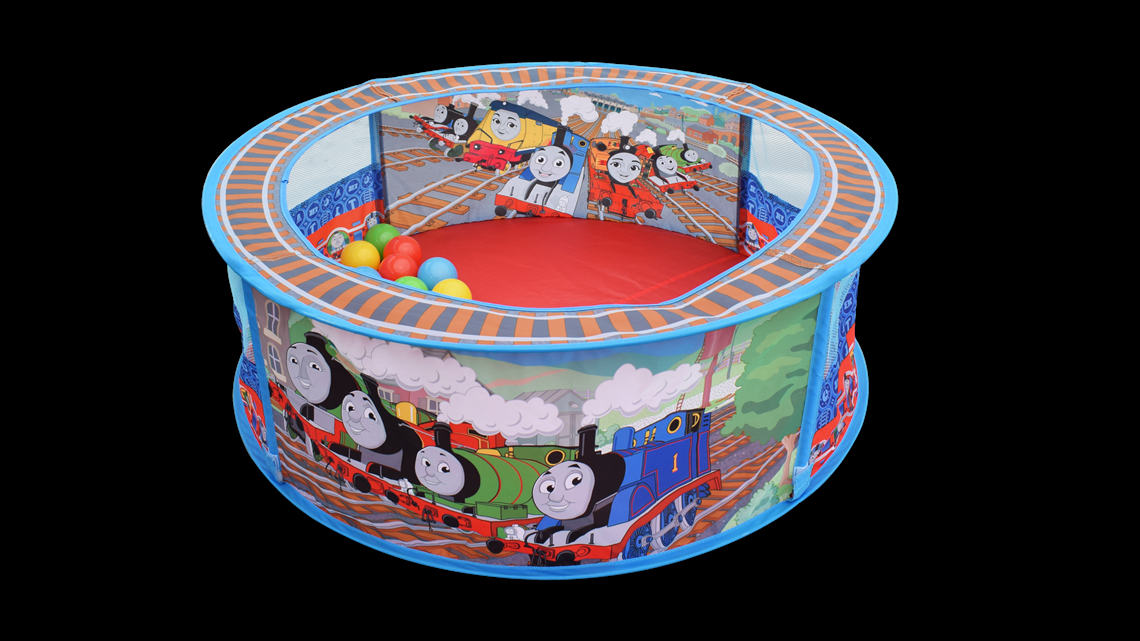 PROJEX (NSI INTERNATIONAL)
When it's lights off, it's game on with ProjeX™ Projecting Game Arcade. No TV necessary. Just point ProjeX at a blank wall, grab the blaster, aim and blast the targets!
ProjeX lets you test your speed and skill as you blast moving targets that it projects right onto your wall! Three interchangeable image slides let you project ducks, targets or UFOs – each with its own unique sound effects!
Target Pointers on both blasters help your aim. There are five different built-in games and skill levels from beginner to advanced and expert.
Play solo, head-to-head or in "Co-Op Mode," where two players team up to get the highest combined score.
Just set the ProjeX game arcade base on a low table, with the projector heads aimed at the wall. The projector should be 5 feet from the wall.
Plug your blaster into the blaster port (if you're playing solo, plug in one blaster only). Plug in the 2nd blaster for 2-player games only.
Available: Target, Walmart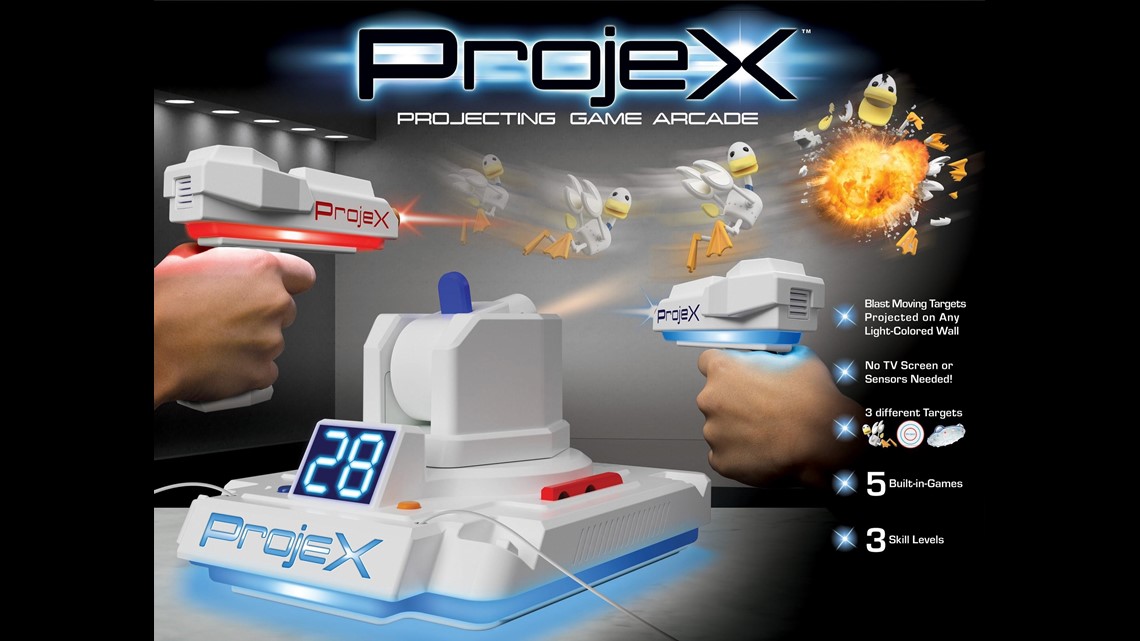 FURREAL CUBBY THE CURIOUS BEAR (HASBRO)
furReal Cubby, the Curious Bear Interactive Plush Toy is a dream companion for kids ages 4 and up – one who'll excitedly take part in all their adventures, and snuggle next to them at the end of day.
Cubby is a curious young cub, and is eager to be picked up and held (he hugs you back!), play peek-a-boo, and even dance from time to time. And let's not forget snack time! Feed him his bottle or treat and he'll make eating sounds.
He's a chatty little bear, too – he babbles back when he's spoken to. In nighttime mode, this cutie closes his eyes, makes sleepy sounds, and plays one of four 5-minute sequences of soft music. Sweet dreams, Cubby!
With moving eyes, nose, and mouth, his face is delightfully expressive – a totally loveable cub! Includes pet, 3-in-1 accessory, and instructions.
Available: most major retailers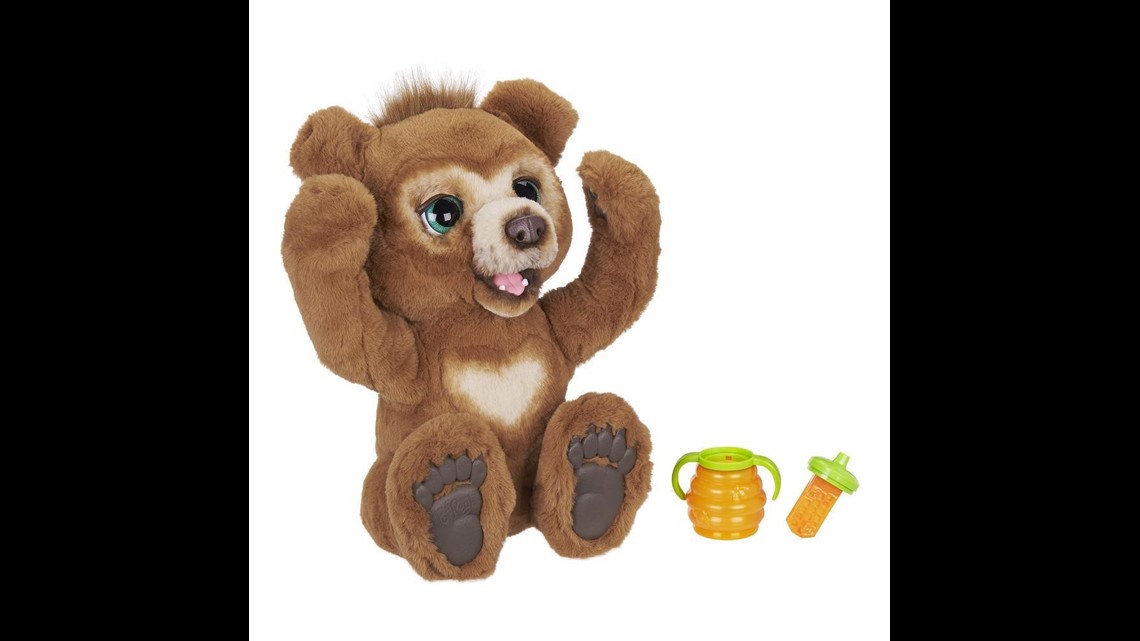 CRYSTAL PALACE (PLAYMOBIL)
Set off on a dazzling adventure as you explore the Crystal Palace of the Winter Kingdom!
As they approach the front gates, lift the gemstone shield to lower two magical icicles and block their entry until the guards determine if the visitor is a friend or foe.
Friends can then enter the palace and meet with the royal family on the main floor. The queen sits upon her throne while magical lights flicker up through the ice floor, a result of the illuminating crystal sparkling in the palace cave below (3 x AAA batteries required).
When finished greeting visitors, the royal family can ascend to their private apartment via the spiral ice staircase. Fully furnished with a luxurious bed, rocking chair, vanity, and dressing room, the princess' chamber has everything she needs.
When the princess wants to sneak away to a quiet place, she can lower the hidden ice steps outside her bedroom and climb up to the palace tower.
There, she can look out over her icy kingdom with the help of the telescope.
Set includes the figures, throne, interchangeable outfits, bed, rocking chair, bejeweled scepter, rug, candelabra, vanity, ice flowers, love letter, quill, magical key, and lots of other accessories.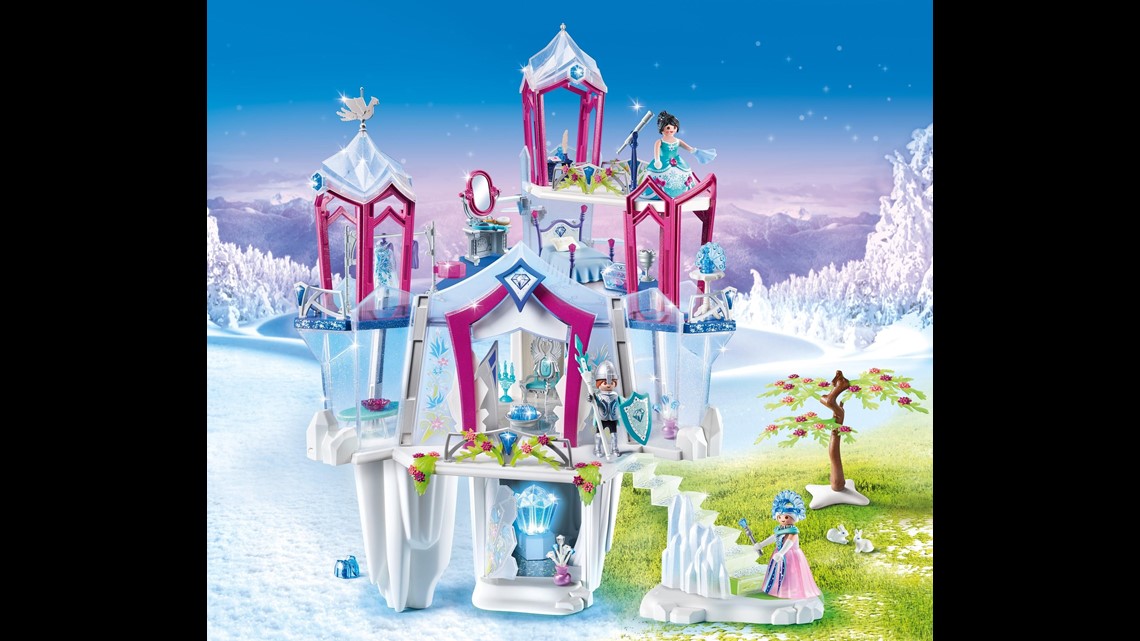 BIANCA CITY LIFE DOLLHOUSE (KIDKRAFT)
Dolls can live the high life in the city with the modern four-story Bianca City Life Dollhouse from KidKraft.
This unique slim silhouette house expands play upward, thus taking up less floor space.
Decorated with vibrant colors and urban graphics, this loft-style casa has a high energy vibe that really gets kids ready for adventures.
Visit the street-level boutique, café, gym or pet salon to get all your errands done.
Interactive features such as working string lights, a movable staircase, gliding elevator and a mini picture frame that really holds a picture, help to inject life into this structure with a 360 design for non-stop pretending.
With 25 accessories, the Bianca City Life Dollhouse lets kids decorate for contemporary living.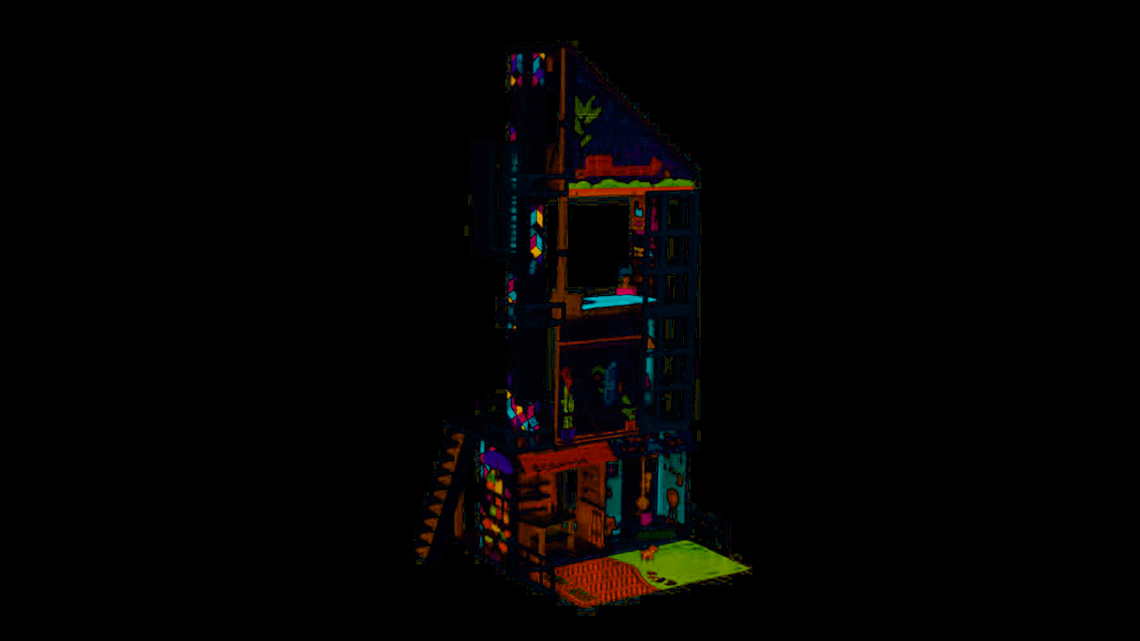 NINTENDO SWITCH (NINTENDO)
Play your way with the Nintendo Switch gaming system.
Whether you're at home or on the go, solo or with friends, the Nintendo Switch system is designed to fit your life.
Dock your Nintendo Switch to enjoy HD gaming on your TV. Heading out? Just undock your console and keep playing in handheld mode.
Available: Amazon, Best Buy, Gamestop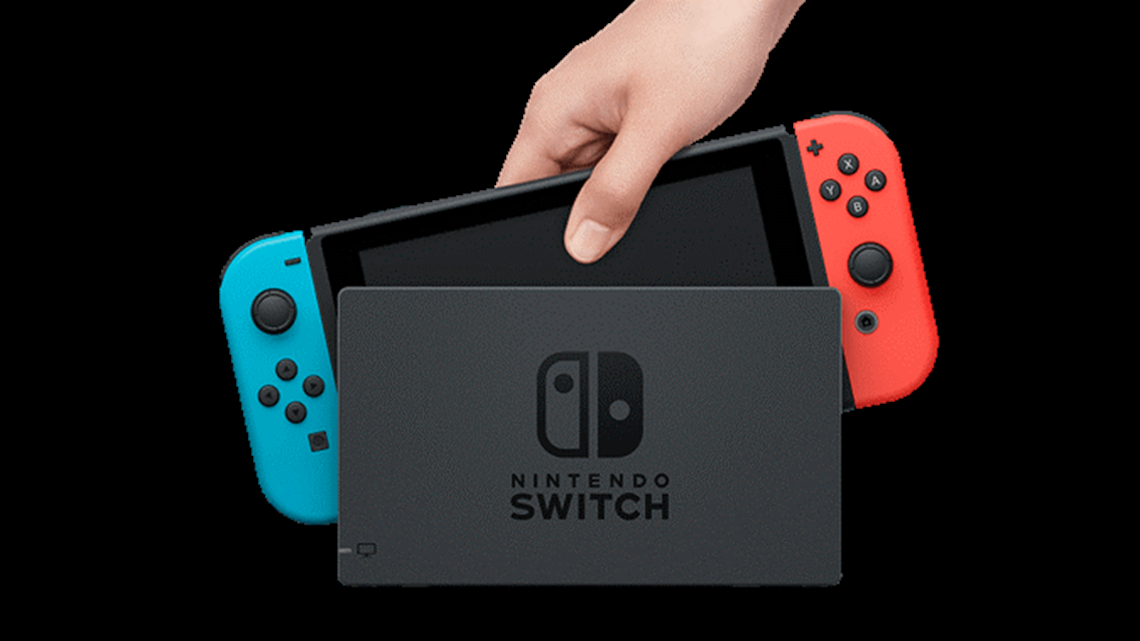 More from Show Me St. Louis: