ST. LOUIS — A St. Louis Community College nursing student said she has a renewed sense of purpose after the coronavirus changed the lives of her family.
Richelle Herron, 38, is president of the STLCC-Florissant Valley Student Nurses Association and is set to graduate with an associate's degree in May.
In mid-March, Herron, her husband Carl and her mother Carolyn Wallace were all hospitalized due to COVID-19.
Her grandmother and mentor, Josie Lee Everett, died from the virus. She had been a nurse for 50 years.
Herron and the rest of her family have been discharged and are recovering, but some wounds take longer to heal.
"I deal with grief on a daily basis because my grandmother and I were closer than close," Herron, who lives in Spanish Lake, said in a press release from the college.
"She was my grandmother, sister, best friend, mentor, everything. She raised me when I was a newborn while my mother was in the military. We have a bond that death cannot break, but it is indescribably difficult to be outside of her presence right now, especially with my completion of school.
"I wanted her to be the one to pin me at our pinning ceremony. Not only is that impossible now, but there will not be a pinning due to the social distancing issues."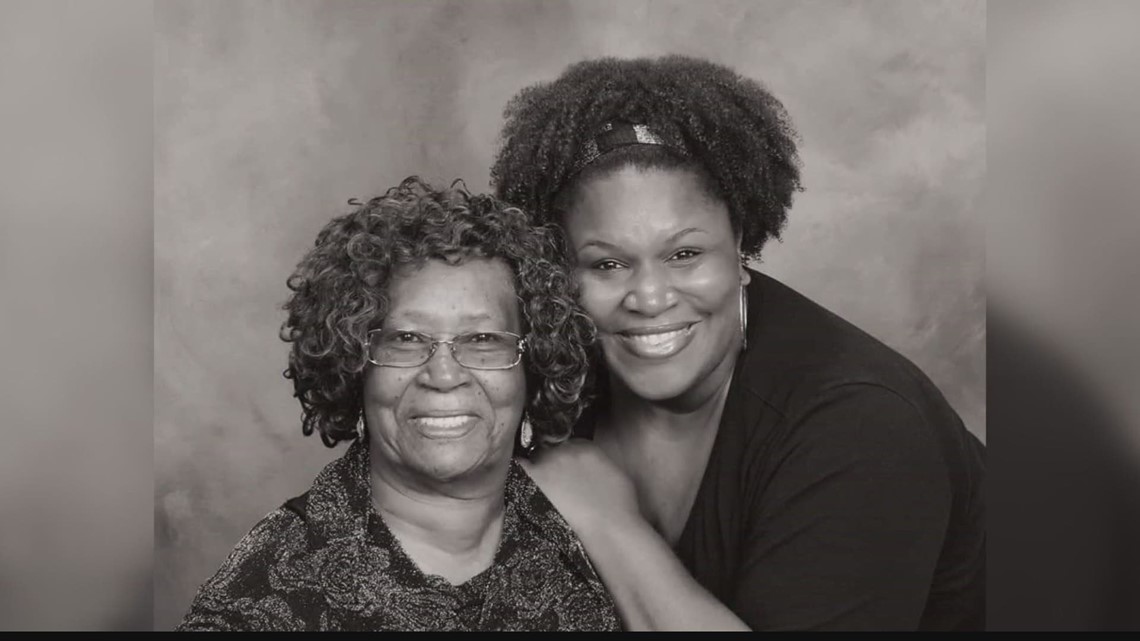 She said she understands the importance of her vocation even more because she's been through it herself.
"Having been a COVID-19 patient, experiencing the fear of the unknown, the psychological toll of isolation and the pain of familial loss from this pandemic, I know that the healthcare professionals – but mainly the nurses who took care of me and my family – made and continue to make the difference," Herron said in the release.
"Personally, nurses were my point of contact. They had the most personal contact with me, gave me medicine, brought me my food, and helped me move around my room when I was too weak to do those things on my own."
While she was recovering, she rallied her fellow classmates in a personal letter, which was later shared with the Missouri Board of Nursing and will be printed in a statewide newsletter.
"This is a time of self-inventory and fortified resolve," an excerpt read. "If there was ever a time for dedicated, fire-tested nurses with a heart to make a difference, this is IT. WE ARE THOSE NURSES!!"
After what she's been through, the college said Herron feels more prepared than ever.
"I hear a lot of people say that nursing is a job that they admire, but they just don't have the stomach or the nerves for," Herron said. "They ask why anyone would willingly jump into such a dangerous and sometimes 'thankless' profession. I am eagerly anticipating the completion of our degree so that we can all get out there and join this fight. It is truly one that we have been trained for and one that we can win."
Herron will join the staff at Mercy Hospital St. Louis after graduation.