ST. LOUIS — These are the top 10 feature stories of 2019.
Henry and Kasey are an unexpected story about the randomness of life, fate vs. coincidence, with a hint of fairy tale and a sprinkle of serendipity. 5 On Your Side's Art Holliday shared this incredible story in April.
How they met would make a good rom-com TV show or movie. Kasey Bergh was on a 2012 business trip in Denver and thought she was texting a co-worker about hanging out.
"And I said, 'Hey, it's Kasey. Maria isn't going to be here on time. And I was wondering if you'd want to hang out,'" recalled Bergh. "And I got this message back that said, 'Sorry, you've got the wrong number. But if I wasn't on my way to work, I'd hang out with you.'"
The resulting back-and-forth text messages between Bergh and Henry Glendening are framed and memorialized on the wall of their south St. Louis home, a series of texts that led to love and marriage.
"Henry texted me back and said, 'Do you know what you think about the law of attraction or have you ever read "The Secret"? Cause whatever you put your energy on is going to be what comes back to you.' And I thought, oh my God, OK. That's how I live my life. So, we just kept texting, and texted and emailed for a week, just on like our shared interest of spirituality and the law of attraction and energy. It was great," said Bergh.
Bergh had four tickets to a Third Eye Blind concert, but her plus-one and Glendening's plus-one both canceled, so it was just the two of them at the concert.
"Halfway through the concert, he was standing behind me and put his hands on my hips and I could have been the woman that said, 'Hey, Bucko! You don't put your hands on me.' But I just was like, oh well, this is interesting," said Bergh.
From there, things got a lot more interesting. Henry and Kasey married. Recently, there's been a health emergency. Bergh's 1995 kidney transplant was failing and she needed a new organ. Henry was a match for Kasey and doctors performed the transplant at Barnes-Jewish Hospital.
"When I got sick, he just like stepped up just like a hero," said Bergh. "Henry, it turns out the way his kidney and his body is formulated that it's a perfect immunological match. So, now I'm feeling like amazing to think that it could last for as long as I need it to."
Surrounded by get-well helium balloons, Henry and Kasey are an unexpected story about the randomness of life, fate vs. coincidence, with a hint of fairy tale and a sprinkle of serendipity.
"I don't necessarily want people to look at it as a fairy tale," said Bergh. "So they might meet somebody in a random way. He might be 30 years younger than them and they might go, after they're in it, they might just be like, oh, this is hard. We're a work in progress and we have worked and worked."
At the beginning of the year, we got a look into the new St. Louis Aquarium at Union Station. As the year ends, it is opening!
The aquarium houses 13,000 aquatic animals, including more than 60 sharks and rays in a 250,000 gallon tank.
Show Me St. Louis' Dana Dean took us on a tour of a $13 million home in Ladue back in September.
The mansion sits behind massive gates at 1705 North Woodlawn.
"I think people wondered for many years what this house was all about," said Katie McLaughlin, a realtor at Laura McCarthy Real Estate.
A tour of this mansion is like stepping into a fairy tale, complete with a pair of swans who claim the pond in the backyard. The backyard overflows with resort-like features, including a pool with a swim up bar.
When a Google Street View car drove by Jennifer Carter's house in the spring, right as her Labrador Ike was doing his business in the front yard, she got a pretty big kick out of it.
"I was out there with him when I saw the Google car drive by!" Carter said. "I laughed and laughed, and thought, 'there's no way they'll use that picture!'"
What she didn't know then was that she only had a couple of months left with 11-year-old Ike, who she'd had since she adopted him at 6 months old.
In June, he was diagnosed with a quickly-progressing autoimmune disease. They tried steroids to slow the disease down, but it was too late.
"In a matter of the weekend, his health deteriorated so fast, and we lost him," she said. "He was the sweetest, best family dog and is missed so much by our family and friends!"
In August, when Carter's husband went on Google Street View, there was Ike! Forever immortalized as he pooped in the front yard.
In October, we met Jennifer Salfen-Tracy. She shared powerful photos of her son to bring awareness to addiction. Fast forward to now, her son Cody has been in a rehab program. You can follow his progress by clicking here.
Strong winds rolled through the St. Louis area, revealing the old Venture sign. Venture was a department store before it filed for bankruptcy in the late 90s.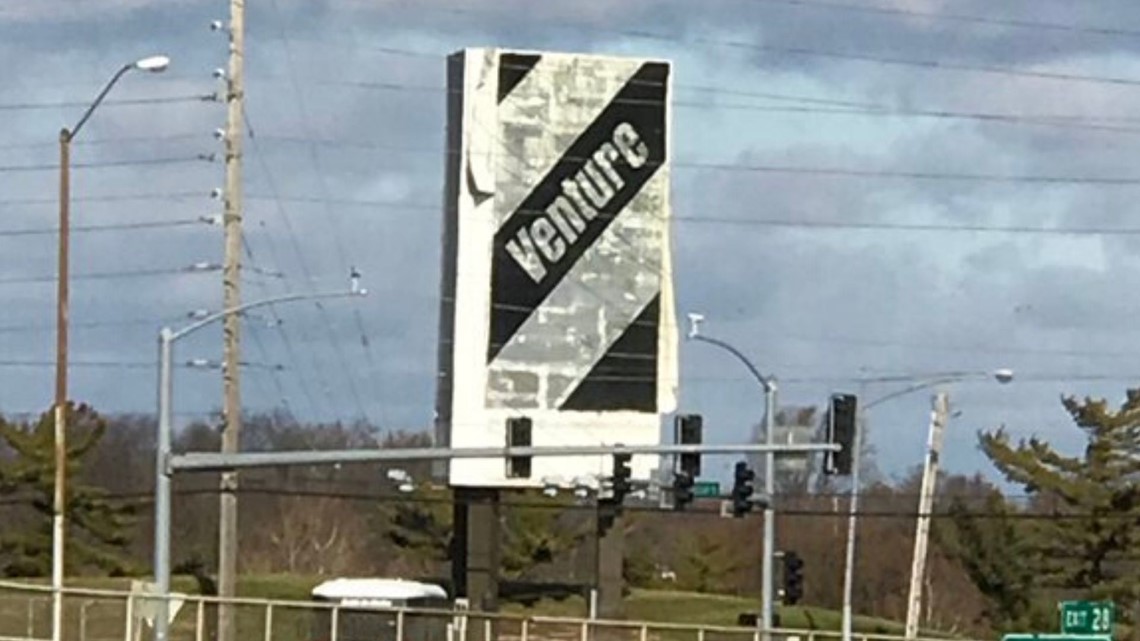 2019 was a year the Blues definitely won't forget. On top of winning the Stanley Cup, Vladimir Tarasenko and his wife Yana welcomed a new baby into the world, the day after the Blues won Game 5 of the Stanley Cup Final.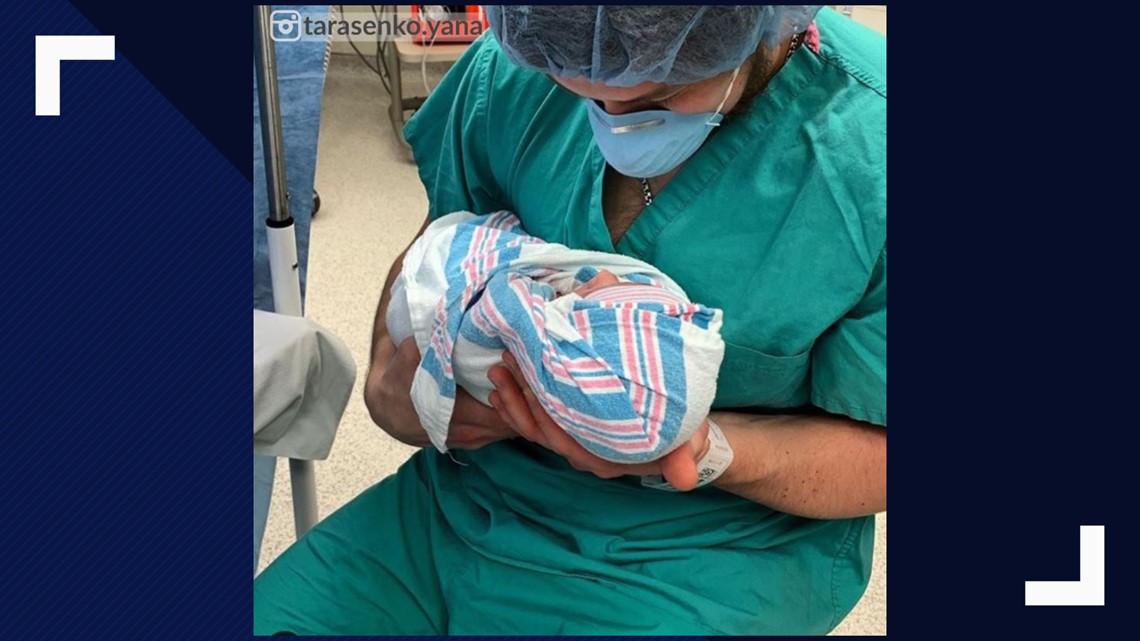 Kids in St. Louis have to work a bit harder to get some candy on Halloween. Joke-telling is a St. Louis thing when it comes to Halloween.
Doctor John Oldani, author of "St. Lou-isms," said it dates back to Irish culture in St. Louis. He said it's hard to pinpoint exactly what year it all started, but it could go back a century.
Our own Tracy Hinson was the center of a top story this year. Back in October, she had the perfect response to a body-shamer.
Her response, 'Dear Mary, yes I do watch my air checks. NO I will not be strapping myself into a girdle because you don't like my belly. I like pasta, bread and cheese too much to obsess over my weight. I like my body and that's all that really matters. ❤️ Tracy #nomorefatshaming'
Hinson's tweet went viral and had thousands of likes. Hundreds of people also reached out to show their support for Tracy.
In January, Art Holliday introduced us to Jessica Slaughter.
It's been said the best exercise is walking away from the kitchen. An 86-year-old St. Louis woman might disagree. Her daily 3,000 steps take her back and forth from her living room to her kitchen in her one-bedroom apartment. The end result: 120 pounds lost.