HILL COUNTRY VILLAGE, Texas — A strange sighting is baffling Hill Country Village residents. The bizarre creature was caught on camera at a north-side neighborhood.
The property owner took to social media, asking, 'What is it?' Tina Kahlig's post has blown up as many give a wild guess. The photos are even stumping experts.
"I was inside and I looked out into the yard," said Kahlig. "And I saw an animal right here and thought, 'Wow, what is that?'"
She snapped a picture. Whatever it is, it has a sweet tooth.
"These are the fruits," said Kahlig, as she pulled berries off a bush, "and they drop on the ground."
Kahlig was able to get just one more photo before the animal disappeared into a shroud of mystery.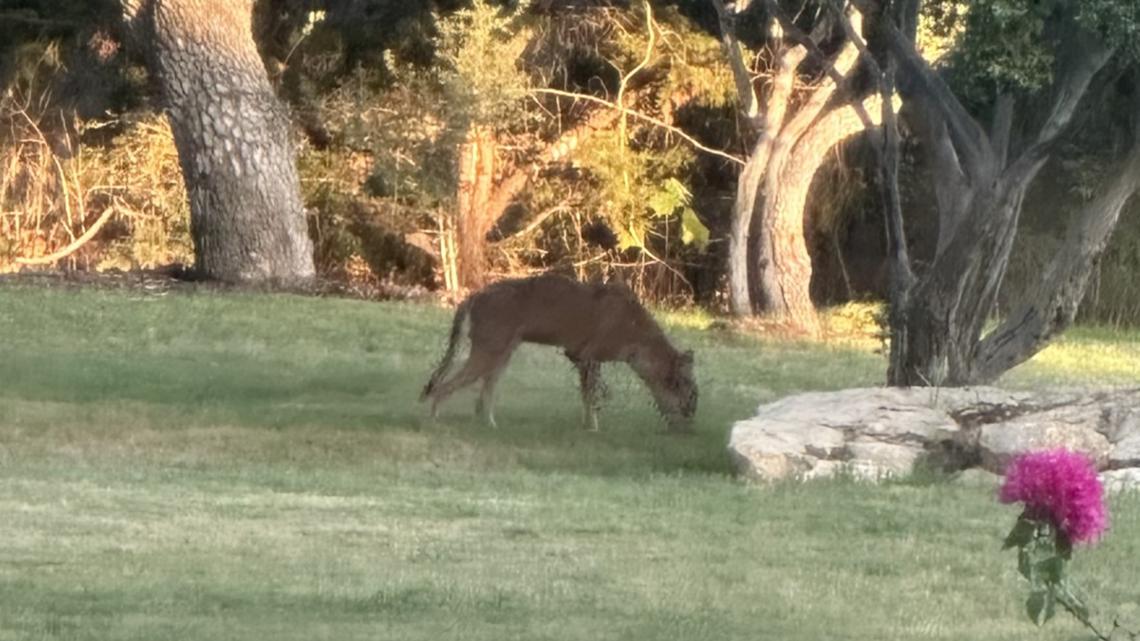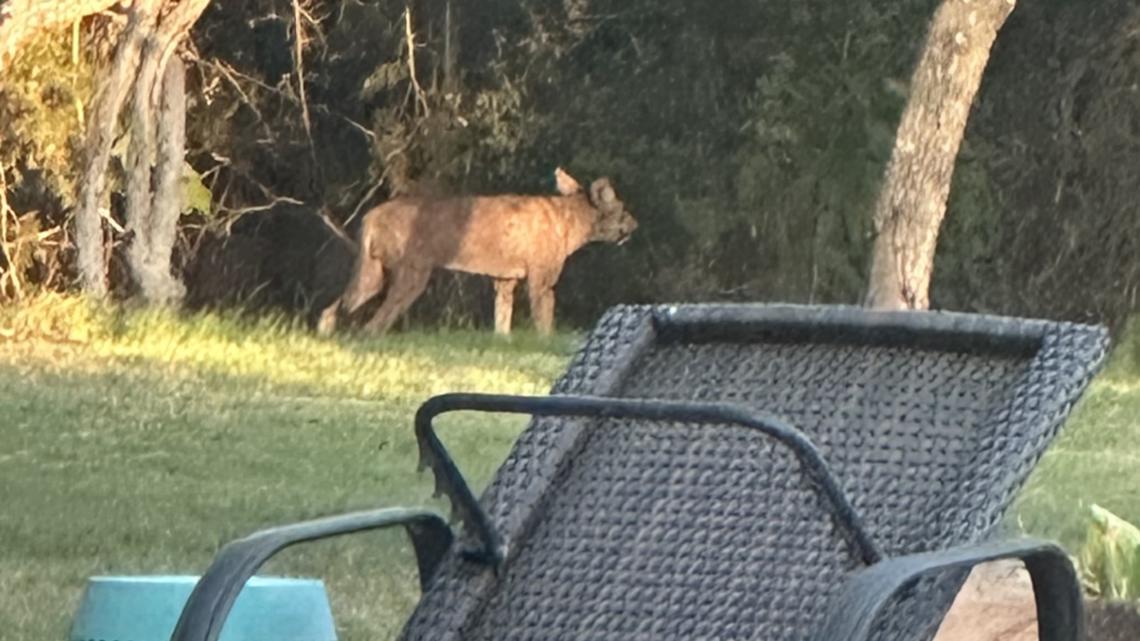 She turned to the neighbors for help.
"It's gotten a lot of posts on Nextdoor," she said.
In 24 hours, more than 100 people weighed in.
"Chupacabra," she said with a laugh. "Some people think it's a cross between a coyote and a dog."
According to local legend, an old mountain lion roams Hill Country Village. However, no one has been able to get a picture of it, according to city officials.
The city manager told KENS 5 he is on the case, trying to get to the bottom of the somewhat mangy resident.
"I would love for someone to help me identify it," said Kahlig. "But I just don't have great photos."
The City of Hill Country Village reached out to the Texas Game Wardens, and so did KENS 5. We are all waiting for a response.
KENS 5 also took the photos to the San Antonio Zoo.
The director of mammals, Rachel Malstaff, said it appears to be a dog or coyote. Zoo veterinarians, Dr. Rob and Dr. Tarah, agree, telling KENS 5 it's probably a dog with skin issues.