The STL Zoo Bier Red Panda Light Lager, described the brew as "clean, crisp and easy drinking," pays homage to the zoo's pair of red pandas, Pete and Winnie, with an image of the species on the front of the can.
"The Zoo continues this unique, local partnership with Urban Chestnut to not only provide a refreshing beverage to zoo guests but Urban Chestnut continues to support our worldwide efforts to save animals from extinction," Saint Louis Zoo Director Michael Macek said in a statement. "We greatly appreciate the brewery's generosity and partnership over the last four years, donating and raising over $16,000 for conservation and animal-care efforts at the Zoo. Adults can enjoy a quality, St. Louis-made craft beer while helping wildlife, which makes for a great collaboration."
In 2019, the zoo and brewing company partnered to create STL Zoo Bier, the official beer of the Saint Louis Zoo. Since then, nearly 5,400 cases have been sold, according to a news release from the zoo.
The new lager will be available for purchase at the Saint Louis Zoo starting Friday and in specially marked eight-pack can sampler packs at grocery stores the week after. The packs include two cans each of Red Panda Light Lager, Zwickel Bavarian Lager, Schnickelfritz Weissbier and Fantasyland IPA.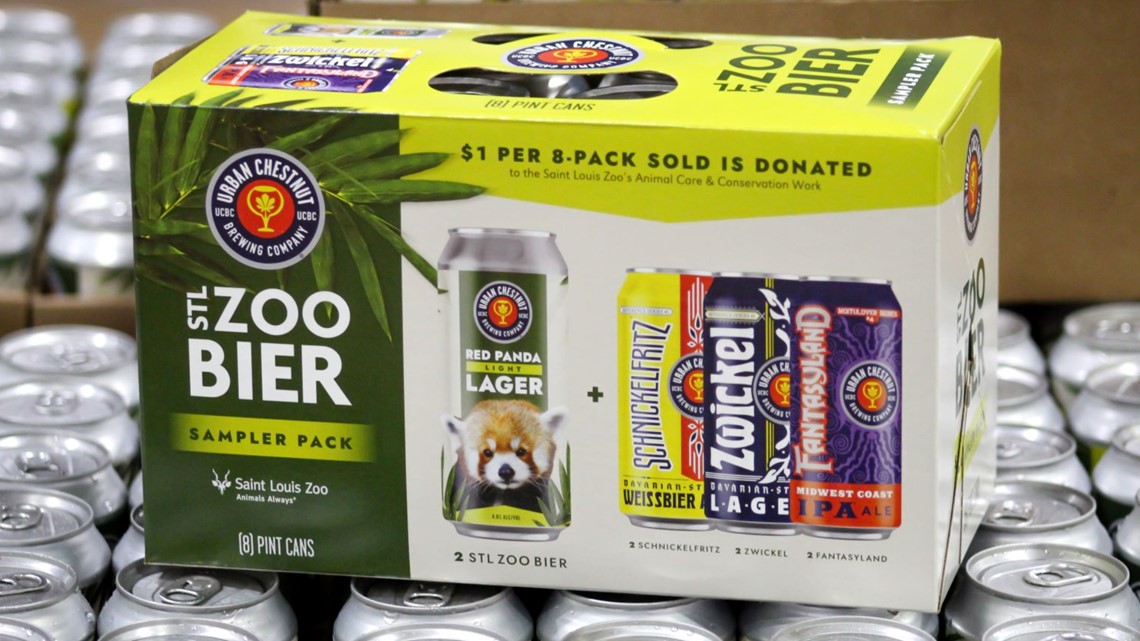 "As an animal lover and life-long advocate of the St. Louis region, this partnership means a lot to me and to the team at (Urban Chestnut) as well," co-founder of Urban Chestnut Brewing Company David Wolfe said in a statement. "The Saint Louis Zoo is such a significant organization, both locally and globally, and we're thrilled to continue this partnership, especially at this point in time when it's more important than ever to support our community."
For every case of STL Zoo Bier sold at St. Louis-area retailers, Urban Chestnut pledged to donate $3 to the Saint Louis Zoo to support its animal care and conservation work.
To watch 5 On Your Side broadcasts or reports 24/7, 5 On Your Side is always streaming on 5+. Download for free on Roku or Amazon Fire TV.