ST. LOUIS — The St. Louis Blues take on the San Jose Sharks in Game 3 of the NHL Playoffs Wednesday night and the team needs the fans to be ready to 'feast' on some shark meat.
Shark meat is actually a relatively popular dish to cook and there are a few local restaurants that are serving up a few tasty shark dishes.
Sugarfire Winghaven located at Highway N and Winghaven Blvd. is known for their St. Louis BBQ and served smoked shark tacos as a special on Saturday in honor of the Blues.
The restaurant posted about the special on their Instagram account and stated that these tacos were "The perfect fuel for tomorrow's @stlouisblues game!"
Syberg's on Market also has shark tacos on their menu that look like an appetizing dish. Stop by their downtown location to get a little pregame fuel before the game at the Enterprise Center.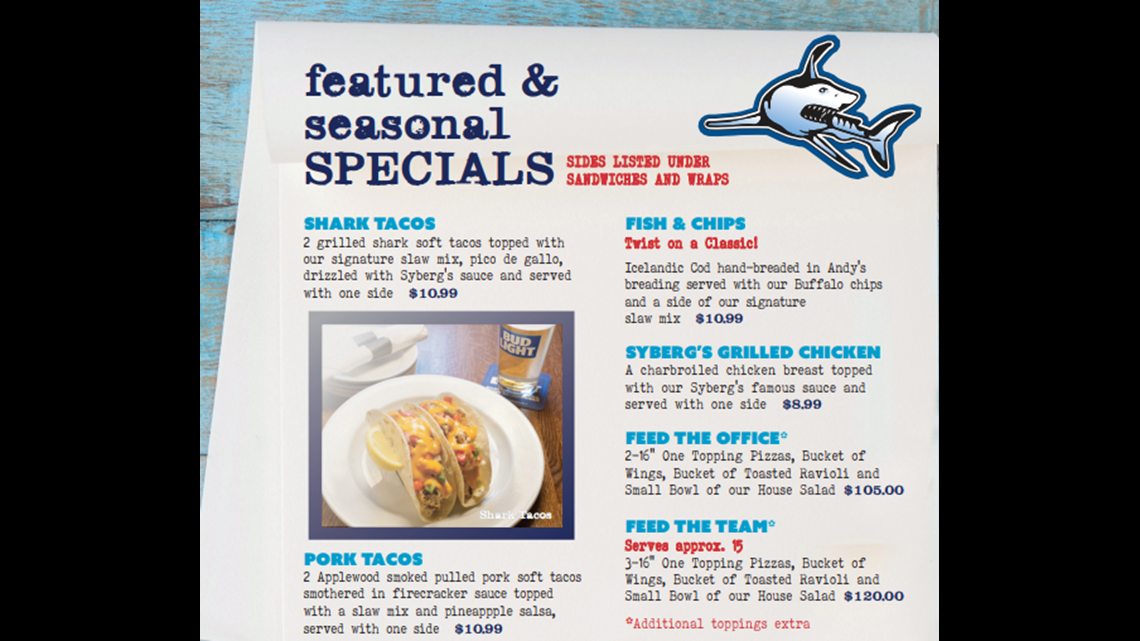 If you are one of those fans that needs a quiet place to watch the game closely, sitting on your couch, there are numerous shark meat recipes that you can make right at home.
Digital media company, Ranker, posted seven delicious shark recipes that you can make right at home.
Pinterest is a great source that offers hundreds of shark recipes for fans to make.
There's no better way to represent the Blues by helping the team defeat the Sharks on Wednesday night by tearing into some shark of your own.
The series is currently tied 1-1 but the Blues hope to take a 2-1 lead after Game 3 in St. Louis.
Here's what other people are reading:
Here's what other people are watching: