DALLAS — Janel dropped her bag as she walked towards her brother at the airport. It was the first time she was seeing a family member that was biologically related to her.
The brother and sister are now in their forties.
Four decades of questions and unsaid words. Four decades of catching up and hugging to do.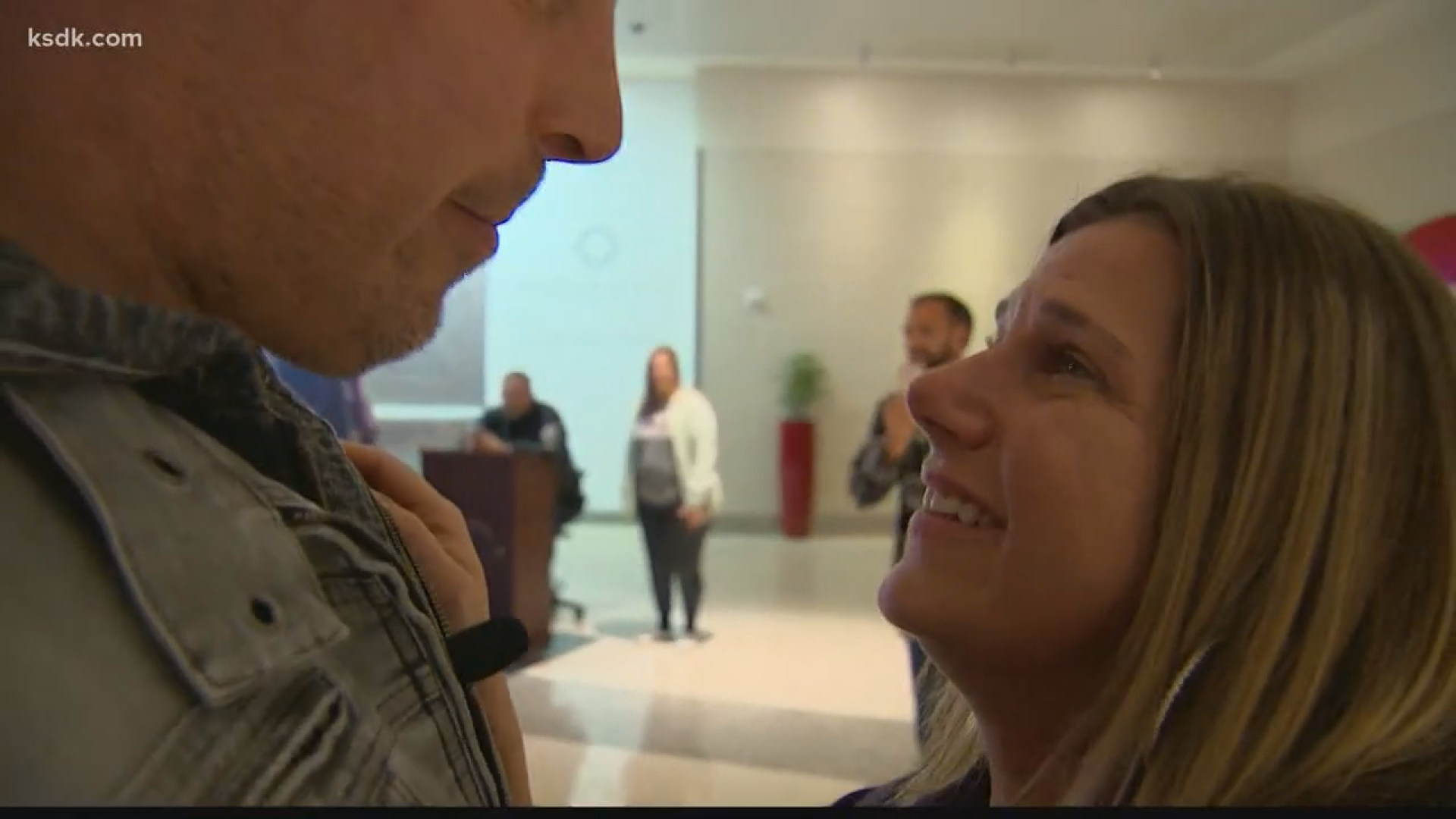 The siblings grew up in foster homes and orphanages. And until this year, John Garrett didn't even know he had a sister.
The two were separated because of drug use in their family, according to Garrett.
With some help from social media, Janel Adkins was able to start piecing the missing branches of her family tree.
Born in St. Louis County, Janel Adkins was placed in a foster home when she was five days old. The family eventually adopted her when she was 3 years old and moved out of Missouri.
Even as she grew up with siblings and parents in Kansas City, Adkins was always curious about her biological family, including her parents and brother.
"One day, I asked my mother, 'What is my biological mother's name?' And she told me and I started looking in St. Louis phone books," Adkins said.
John Garrett stayed in five foster homes and an orphanage before he was adopted by the Garretts when he was 9 years old.
When Garrett was 30 years old, he started to look for his biological father.
"I tried to just see if I looked like my dad," Garrett said. He found that his biological father passed away a year before his search.
Garrett's father had also passed because of cancer.
"I just kept praying. Praying that I had more family," Garrett said.
Garrett believes his prayer was answered when a friend called him one night to tell him the news. He had a sister.
On December 2017 after Adkins turned 40 years old, she posted a photo of herself with a poster in hopes of finding her family.
The post was shared almost 8,000 times.
'Search angels' who saw her post started to message her on Facebook to connect Adkins with her biological family members-- including her birth brother, John Garrett who lives in Dallas.
On Friday, Adkins flew to Texas to meet him for the first time.
Adkins also got to meet her sister-in-law and nephew.
Search angels also helped her find two two uncles and her grandma who resides in St. Louis and her mother who lives in Mesa, Arizona.
If you would like to help the siblings fly out to Missouri and Arizona to meet the rest of their biological family, you can donate on their GoFundMe page: http://bit.ly/2GaE5Rc