ST. LOUIS — The early stages of the pandemic meant a lot of time indoors for St. Louisans. But while a lot of people did not venture out, a set of twins did. They saw it as a chance to see St. Louis in a new light.
"In a way, it was just kind of nice to revisit a place that I've lived my whole life,' Kate Colton said.
She viewed her outings as a time to see and record history.
"What if we just kind of drove around and just documented things," she said.
"A sense of what was it like to live through this experience," Colton's brother James Williams added.
Williams and Colton documented their experiences in a book, which is ironically titled "Stay Home St. Louis." The two were inspired by a sign they saw.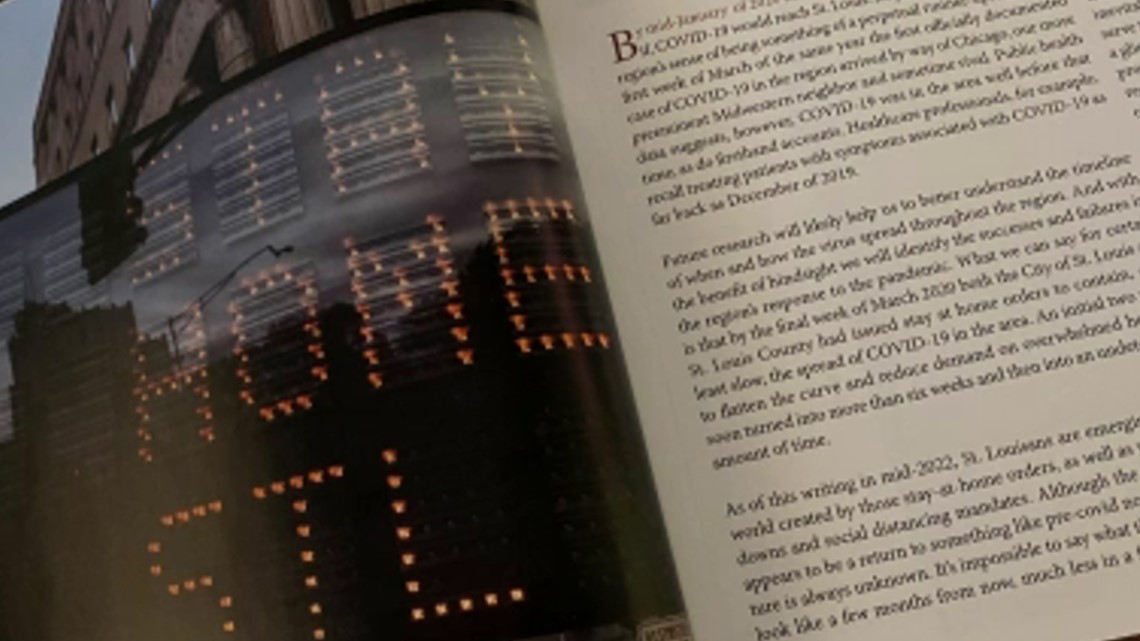 "A sign, kind of a lighted up sign that said 'stay home St. Louis.' And that kind of registered, and it was like, 'Wow that's, that's the name,'" Colton recalled.
Colton is a professional photographer, and her brother appreciates her eye.
"(She) always knows how to capture a good image," he said.
The photos in the book are ones that Colton captured in 2020, a time when the city seemed as if it had been vacated.
"The lack of people in public spaces," Williams said.
"(It) definitely had that eeriness. Highway 40 at rush hour, there's nobody on the road," Colton said.
Williams wrote the words in the book to accompany Colton's images. He interviewed people throughout the area to retell their accounts of the pandemic.
"People just really wanted to talk about this experience and needed to talk about it. It was something that made a very real - and pretty terrible in some cases - impact on their lives. An interview with a medical professional and his take from the front lines, as we call it, is very powerful," Williams said.
Initially, they didn't plan on doing it for a book, but the stories they recorded changed their thoughts.
"Over time, I think the book became an idea," Colton said.
"Maybe the universe's way of telling you that if nobody else is writing a book, then it is up to you to write that book," Williams said.
The book is more than a recount of life during the pandemic. The siblings hope the pictures and the stories inspire people to actually get out of their houses and experience the places that they couldn't three years ago.
'There's a lot to really love about this area. One thing that COVID reminded of us is that life is very unpredictable. Just to remind us of how much we have when it was taken away from us. You start to think, 'Well, maybe I should get out and see some of those things a little more often,'" Williams said.
If you would like to get a copy of "Stay Home St. Louis," you can order it on Colton's website.
To watch 5 On Your Side broadcasts or reports 24/7, 5 On Your Side is always streaming on 5+. Download for free on Roku or Amazon Fire TV.