Three McDonald's restaurants were robbed over the weekend by suspects who climbed through the drive thru windows.
The first robbery happened early Saturday morning in the 9100 block of West Florissant.
Ferguson Police said the restaurant was open at the time, and three men pulled up and placed an order. When they got to the window, at least one of them climbed through the window and committed the robbery. He implied he had a gun, but never showed it.
Below is a photo of the suspect. Anyone with information related to this incident is asked to call Ferguson Police Department at (314) 522-3100.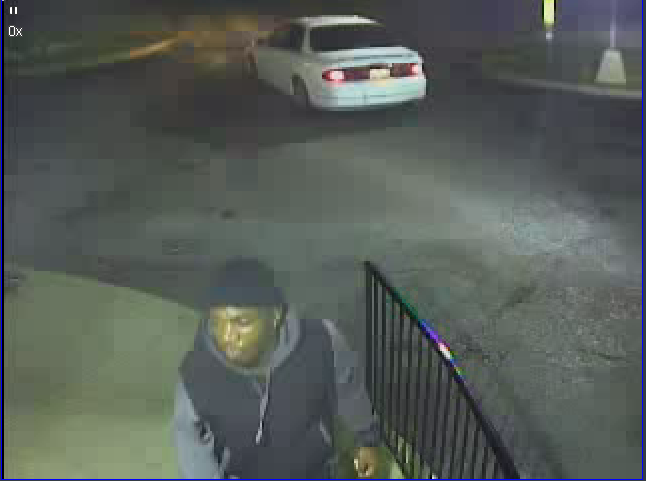 Then, the second robbery happened after 1 a.m. Monday in the 1900 block of S. Jefferson.
Four to five men wearing painter's masks, gloves and either black or gray hooded shirts robbed the restaurant at gunpoint. They escaped with an undetermined amount of cash.
A couple hours later, around 3:30, the McDonald's on the 7300 block of Lindbergh in Hazelwood was robbed in similar fashion.
According to police, three to four suspects pulled up to the drive thru window in a black Cadillac SUV and climbed through the window into the restaurant. Once inside, they moved the employees into a back room and stole money out of the safe, then climbed back through the window and drove away.
No one was injured during any of the robberies.
Police have not said whether they believe the robberies are connected. An investigation is ongoing.
Hazelwood Police say that type of forced entry seems to be becoming more common at fast food restaurants.
Lt. Mike Brady says another fast food robbery happened a week ago in Ferguson. As police look into whether the robberies are related, they're offering to try to help keep employees and customers safe.
"They have to have the drive-thrus to stay open," Brady said. "I don't know what security features they could install. That will be strictly up to them. But if they want help from the police department, we'll be more than willing to help them try to come up with a solution for this problem."
No suspects have been identified at this time. Hazelwood police are reviewing surveillance footage.