ST. LOUIS — A south city bar owner has died after a fight and deadly hit-and-run outside his business early Friday morning.
Officers responded at 12:03 a.m. to Bomber O'Brien's Sports Bar & Grill, which is at 4621 Beck Avenue in Tower Grove South.
A lieutenant at the scene told a 5 On Your Side photojournalist that two bar employees got into a fight inside the establishment, which then spilled out into the street. An updated police report Friday afternoon indicated nine people were involved, five victims and four suspects.
Police said in their report that the victims got into a fight with the suspects inside Bomber O'Brien's. The fight continued outside, where the suspects got into a Chevy Cruze and intentionally hit 54-year-old James Wors and a 37-year-old man.
Wors, of Oakville, is the owner of the bar. He was rushed to a nearby hospital and died from his injuries.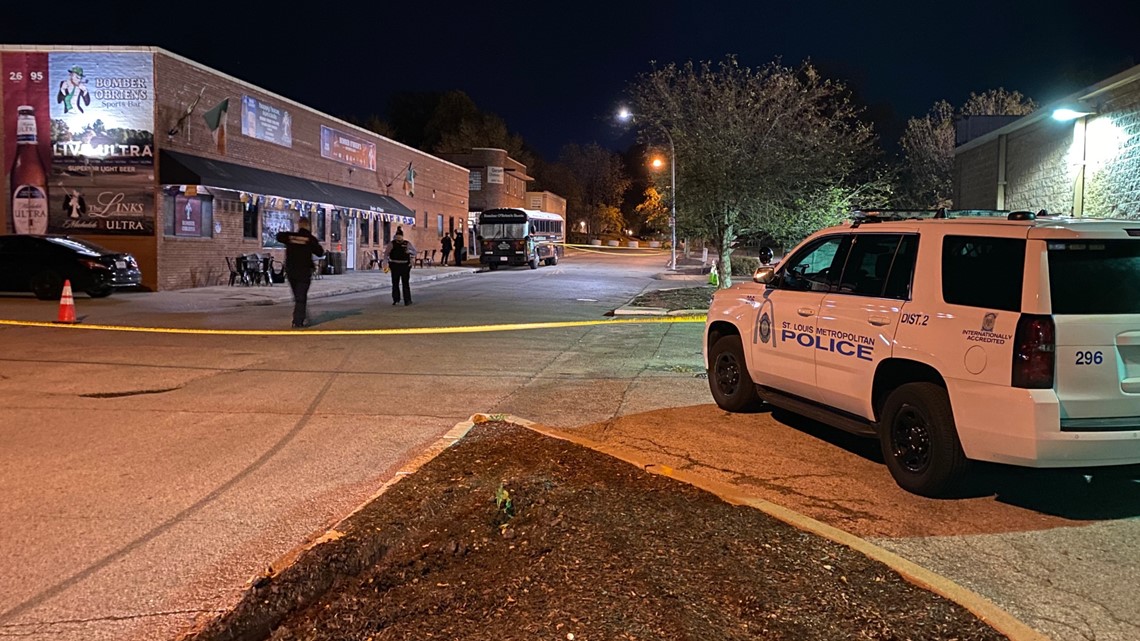 The 37-year-old man who was hit suffered fractures and scrapes. Another man was treated at a hospital, and two other victims were not hurt.
The suspects in the Cruze drove away from the bar and ditched the car a couple of blocks away in the 4800 block of Oletha, according to police. Officers found two of the suspects at that location. A third suspect was found later and the fourth suspect turned himself in to police. The suspects range in age from 21 to 26 years old, police said.
St. Louis police said Friday afternoon that they plan to ask for charges of first-degree murder, assault and armed criminal action against a 26-year-old man suspected in the case. The other suspects could face charges of fourth-degree assault.
This is a developing story that will be updated when more information is confirmed.