ST. LOUIS — St. Louis police spent the afternoon and evening looking for a man wanted for stealing a mom's car with her baby boy inside.
Police said they received a call around 1:25 p.m. for an "auto theft" after a man took a woman's gray 2006 Scion with her 4-month-old child still inside the car.
The car was taken from the intersection of Wyoming Street and South Grand Boulevard in south city.
"She pulled up and went inside the gas station and the guy jumped in her car and took off with her baby. The mom was very traumatized from the incident," said Captain Joe Morici with the St. Louis Police Department.
A SARAA Alert was issued and then canceled after the baby and car were located at the Phillips 66 Gas Station on Salisbury Street in north St. Louis around 3:30 on Wednesday afternoon.
"I'm just glad the baby is okay. It just goes to show you that anything can happen. You got to keep an eye on your kids at all times," said Brittany Church, a mom who was riding near the north side area after police found the missing baby.
The suspect was not located on Wednesday. Police said he was wearing a gray sweatshirt with white writing on the front and black pants. He is believed to be in his late teens or early 20's.
"We know that the suspect could possibly be anywhere at this point. We have dozens of officers looking for him. He took off on foot after leaving the baby and car at the north side gas station. We're going to do everything we can to find him," said Captain Morici.
Police also reminded drivers never to leave your car running or keys in the ignition.
Police have released a photo of the suspect. Anyone with information is asked to call Crime Stoppers at 1-866-371 TIPs. That's 1-866-371-8477.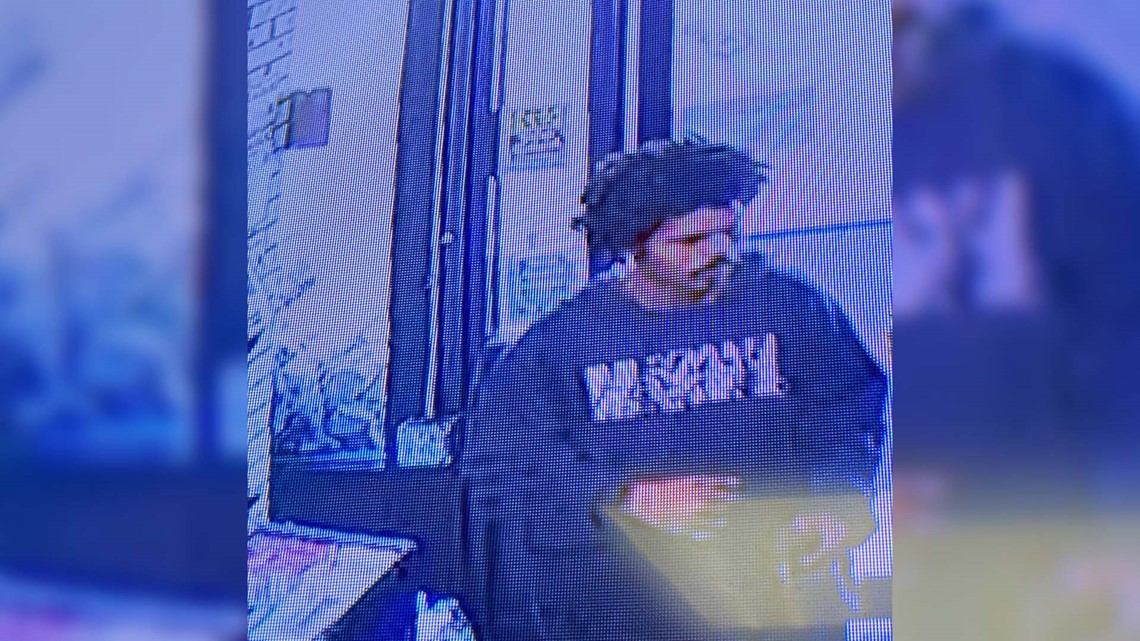 More Local Stories